You might not have liked the news, but you sure did read it.
The year 2021 has been tumultuous, to say the least. There were rape justifications and award shows, fashion faux pas and babies, weddings and funerals. At the end of this very long yet surprisingly short year, we are rounding up our top read stories for you.
Our top stories published this year showed us one thing — despite readers' many protestations, they still click on these stories and read them with relish.
10. The enigmatic case of Aamir Liaquat's Ramazan transmissions
Published on April 24
Aamir Liaquat — you love to hate him. But what's more interesting than hating the PTI leader-televangelist-TV show host? Reading about his antics on his infamous Ramazan transmissions where he does everything from wriggle on the ground like a snake to racing young women and then dramatically tumbling to the ground after.
You can read the story here.
9. Bakhtawar Bhutto Zardari touched by all the love, prayers and good wishes on marriage
Published on February 4
We get a lot of flak for publishing stories about the children of politicians but despite the protests, stories on a certain child of a certain former prime minister and a certain former president have dominated our top 10 list.
You can read the story here.
8. The University of Lahore couple's crime was being too happy for Pakistanis
Published on March 18
A couple hugged on campus after a proposal and the internet lost its mind. People had a lot to say about public displays of affection and what's appropriate but we just said live and let live.
You can read the story here.
7. It's all in the details: Zara Shahjahan on designing Bakhtawar's bespoke mehndi dress
Published on Feb 1
We're sensing a pattern here when it comes to the children of politicians and their weddings. The readers doth protest too much, wethinks.
You can read the story here.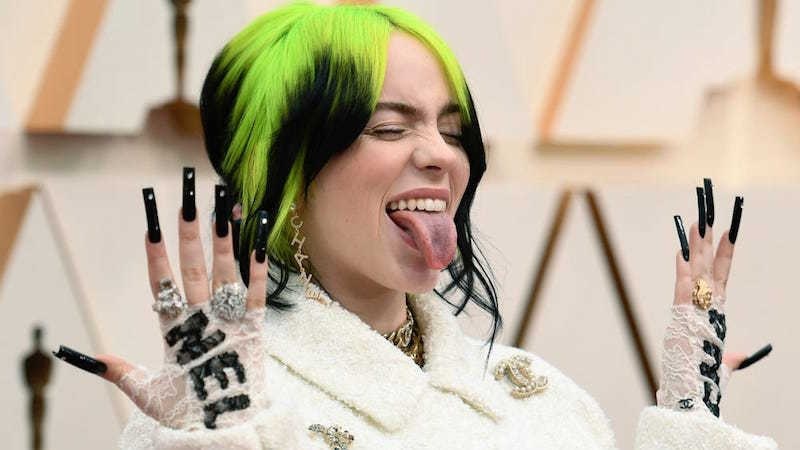 Published on March 19
Hands down one of the strangest entrants on this list that has been dominated by Pakistani celebrities and issues is American singer Billie Eilish breaking an Instagram record for a picture of her debuting her new blonde locks. We never realised Pakistani readers were so interested in the 20-year-old musician. Go figure.
You can read the story here.
5. A couple kissing on an Airblue flight to Islamabad has divided Pakistani Twitter
Published on May 27
There's nothing that divides us as a nation like public displays of affection and this was all everyone could talk about for a while. There were raised eyebrows, wagging tongues and a whole lot of memes — our national way of dealing with things.
You can read the story here.
4. Over 800 hours spent on Bakhtawar's gota-heavy reception dress
Published on February 4
Imagine our surprise when we found that that a piece on Bakhtawar Bhutto Zardari's wedding outfit was our third most read story of the year. It seems as if, despite the many protestations from our readers, they actually do want to read about politicians' children and their weddings. This piece made for the third story on Bakhtawar on our list.
You can read the story here.
3. Hania Aamir and Asim Azhar air their dirty laundry on Twitter after she becomes the victim of trolls
Published on June 7
Will they? Won't they? Were they...? Are they...? When it comes to Hania Aamir and Asim Azhar and their (rumoured) relationship, everything is up in the air. They never confirmed that the actually dated but they're the internet's favourite target when it comes to talking about exes. The maybe ex-couple aired their dirty laundry online and the public ate it up because of course they did. There's nothing the Pakistani public likes more than judging people's dirty laundry while wearing equally dirty clothes themselves.
You can read the story here.
2. Inside Junaid Safdar's nikah in London
Published on August 23
Despite being flayed on social media for posting too much about Junaid Safdar and his wedding, our second most read story of 2021 was none other than the piece on his nikah.
You can read the story here.
1. Mehwish Hayat posted an Independence Day message but all people focused on was the colour of her bra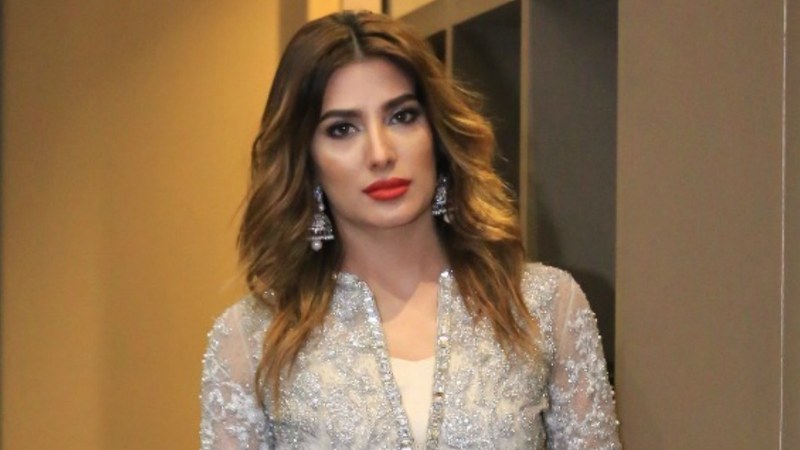 We were shocked and surprised (but not really) to learn that our top read story this year was about none other than actor Mehwish Hayat's bra. We're also almost completely certain that many readers didn't look beyond the 'bra' in the headline before clicking. It seemed as if her message was lost on everyone.
You can read the story here.
Honourable mentions
Views: 104,205
Views: 98,338
Views: 87,515
Views: 78,191
Views: 76,138