And desis are so here for it.
Did you know Hollywood star Jada Pinkett Smith has a love for Sufi music?
Smith posted a video of Abida Parveen ad Rahat Fateh's Coke Studio song Chaap Tilak on her Instagram and shared: "Abida Parveen and Rahat Fateh Ali Khan are two of my favorite vocalists of Sufi music. This song is called Chaap Tilak and you can go on YouTube to check out the lyrics. They are beautiful."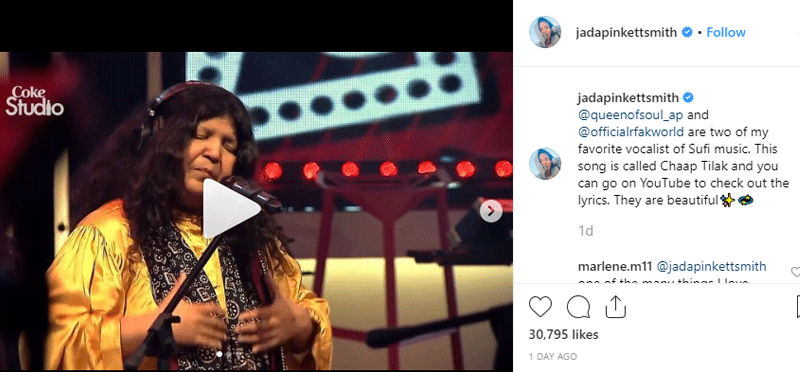 Of course, Pakistanis could hardly contain their joy at Smith giving a shoutout to two of our country's most famous qawwals... like, how often does that happen?
and her American fans immediately fell in love with the music...
Desis took the opportunity to introduce the crowd to more than just Coke Studio.