Pepsi Battle of the Bands keeps getting more intense with each episode and last night was no less.
For the fourth episode the six bands (Kashmir, Badnaam, Madlock, Jasim & The Pindi Boys, Roots and Darvesh) had to put together an original track, and each brought their A game - they kept in mind the advice of the judges from the previous episode. However, while some performances were standouts, others failed to win the judges over.
Here are our memorable moments from Pepsi BoB's episode 4.
Sara Haider's performance
Sara Haider knows how to set the mood. She eases the crowd into the fourth round of the show; her soft yet powerful vocals are enough to win the crowd over.
We're liking the addition of these special performances. Keep 'em coming!
Kashmir turns nightmares into melody
When it comes to innovation we have to give it to Kashmir for their original song 'Budha Baba'.
Who would've thought that their childhood nightmare could be turned into euphony? Kashmir took their childhood bogeyman and got creative. They went a little experimental with their music this time around and chose to go with a song that was 'close to their hearts.' Although the song didn't win all the judges over, but they did commend the band for their lyrics.
Jasim & The Pindi Boys' take Korina to new heights
We agree with Atif when he said that that was one 'powerful performance' the band put together. The song didn't sound anything like the original 'Ko Ko Korina' we grew up listening to, Jasim & The Pindi Boys really hit it out of the park with a mix of melodies - all in harmony with each other.
Kudos to them for originality. This version is already on our favourites playlist.
Amping it up with fun wardrobes
Darvesh kept it ethnic and colourful to match with their Sufi infused song. The Pindi Boys, on the other hand, jazzed it up with denim and the lead singer wore a Prince vest. We approve!
People's reaction to Madlock's elimination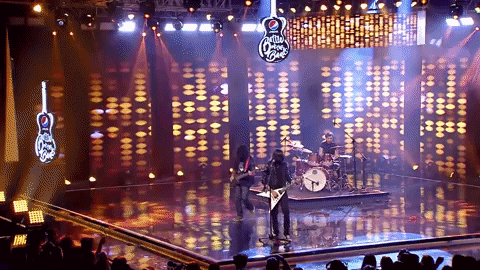 Madlock's elimination = Upset fans.
The band tried to show a different side to their style with the song 'Kab Hoga', however, the lyrics and performance felt weak to the judges and Madlock (along with Darvesh) was eliminated in the fourth episode.
However, this decision of the judges has made quite a few fans upset who were counting on Madlock to make it to the finals.
But the band is not disheartened, they've left Pepsi BoB in good spirits with more motivation than when they started.
Email