The PSL may be a cricket tournament but for us, it's all about the songs and memes. And our cups runneth over with the Lahore Qalandars' new anthem.
While other franchises are trying for suave fancy songs, the Qalandars are staying true to their desi roots with 'Bol Qalandar'. It seems like they put their players in a studio and just told them to go crazy, and that's what makes it so fun.
The song is pretty catchy too and makes us want to get up and join them!
The Lahore Qalandars players all got their desi groove on for the music video, but no one was as hyped as rookie Dilbar Hussain, who use his head to full effect.
It was a tabla.
Something for his teammates to smooch.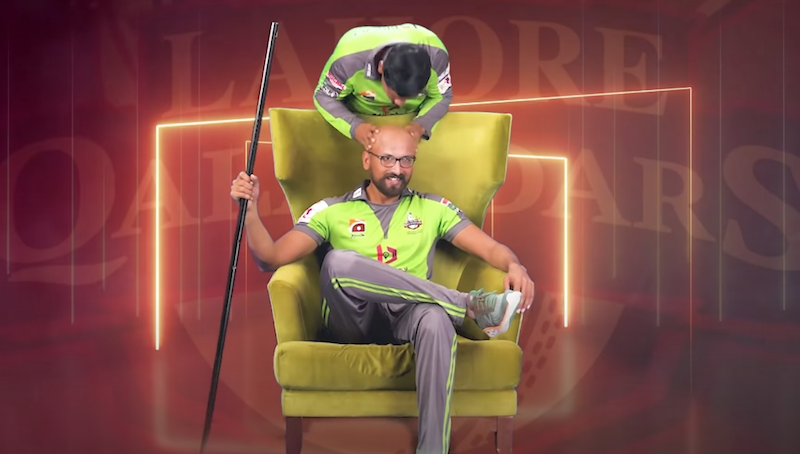 And a way to bond with fellow Qalandar Ben Dunk!
He wasn't the only one getting crazy in the video.
It was a chaotic mess!
The entire song was hilarious and gave the internet some amazing memes.. and clearly we weren't the only ones who loved the music video.
Some thought there might be a hidden message in the song
Others were sure the Qalandars had won the meme war
Some were confused
While others were straight up amused
People just loved it.
Truly represented Lahori culture, they said
Yay to more content!