The rave reviews and off-the-chart ratings of horror series Bandish got me thinking: what other great horror series has Pakistani television produced?
From HUM TV's Woh and Woh Dobara to ARY Digital's Kaala Jadu 1 and 2, most horror dramas have been about a villain doing black magic on someone or a child being possessed by a spirit.
Unfortunately for these dramas, the script was lacking in depth and no one acted well (besides Sana Askari in Woh, Woh Dobara and Saba Hameed in Kala Jadu 1) and the direction and editing was choppy, to say the least.
Kala Jadu 2 was even worse as the cast was quite unknown to everyone. At least in KJ1, you had Saba Hameed, Ayeza Khan, Abid Ali, and Sam Khan. Then there was a fairly new one titled Belapur Ki Dayan, which starred Shakeel, Sara Khan, and Adnan Siddiqi, but everyone's acting was horrible and it just didn't make sense.
Geo TV actually came out with a pretty good drama titled Saaya but they tried to milk it for too long. The series could easily have been about 25 episodes shorter. Created by Faysal Manzoor Khan, the show's first 55 episodes were written by Wajeeha Seher and Azka Rehman and they worked even though the cast didn't feature any big names and their acting was just subpar. But Wajeeha Seher solely took over after that, adding a different storyline and the show went downhill from there. The hunger for ratings actually made the product really bad.
There were a few though that actually were not only written well, but everyone's acting was also pretty good and direction and editing was almost flawless.
Here are my favorites:
1) Dareecha
What's it about: Spanning over 103 episodes, Dareecha is the story of Geeta Ara's family who is being tormented by black magic cast by her sister-in-law Bari Tai. After her death, Tai's daughter and son-in-law continue her evil work. Geeta sought the help of a scholar named Shamshad Bibi to counter their spells.
Written by Mohd Ahmed and directed by Farrukh Faiz, this ARY serial starred Sana Askari (as Geeti Ara's daughter in law Maheen, who could see the future), Mohd Ahmed (as Shah Jee, Geeti Ara's husband), Hina Bayat (as Shamshad Bibi), Yasir Hussain (as Shahrukh, the help), Fazila Kazi (as Geeti Ara) and Imran Aslam (as Shah Jee's son Faizaan).
Why it works: Dareecha was a success because the script didn't hurry to answer the audience's questions and thus kept the suspense alive. What horrible thing had Geeta Ara done that was so bad that she was always afraid? Who was the lady who called Faizaan every year on his birthday but said nothing? Where were all the taaveez and knives coming from?
And what was the link between Shamshad Bibi, Shamsa (Kaif Ghaznavi as another scholar) and Bari Haveli. How was Maheen able to not only see the future but also go back in the past? What did Faizaan's recurring nightmare mean and who killed his father Shah Jee?
You could guess all you wanted, but answers didn't start coming till episode 81 or so.
Aside from the horror and mystery, the script was also very witty, especially the dialogues delivered by Shahrukh and Bebo Khala (Salma Hassan).
The acting of the entire cast, from Fazila Kazi to Hina Bayat, was superb, but the winners were Yasir Hussain and Sana Askari. They were both extremely convincing in their roles and Yasir Hussain's comic timing is spot-on. Sana Askari also deserves recognition because her main character as Maheen had multiple personalities and she excelled as all of them. Also, she uses her eyes very effectively. It's super-scary!
The character of Bari Tai was also very effective as a horror character. She didn't say much and her face was always covered, but she would just appear out of nowhere with haunting music in the background to give you nightmares.
Farrukh Faiz as the director proved his mettle with some of the special effect scenes (the water turning into blood, Maheen being used as a vessel by Bari Tai, the flashback scenes from the past to the present). The editing was also top notch.
I think the ending was a bit rushed, but other than that, Dareecha was brilliant. I hope Dareecha 2 comes out at some point because seven years later, I still need to know a lot more about who or what Maheen was!
2) Dhund
What's it about: TV One's Dhund stars Maria Wasti as a medium who helps spirits with unfinished business in this world so they can move on to the afterlife.
Written by Mohd Ahmed and directed by Farrukh Faiz, each episode features a different story and cast with Wasti's narrative connecting them together. Wasti's husband (Aijaz Aslam) has kidnapped her son and she has been looking for him for years. Hassan Ahmed plays the inspector who helps find her son while she receives guidance from her dead grandfather Nana Syed (Mohd Ahmed).
As she helps spirits, we see Dhund touch on themes as various as Muslim-Hindu relationships during Partition, problems faced by the transgender community, grieving mothers and spouses and haunted houses.
Why it works: It couldn't have been easy to write and direct 25 to 28 largely unrelated episodes while maintaining a consistent vibe yet Mohd Ahmed and Farrukh Faiz have done an incredible job of doing so.
Also, the script didn't just entertain you with mystery and horror, but like Dareecha, was also witty. Nana Syed has a lot of fun playing jokes on the househelp. You could go from being scared straight to laughing the next minute (or vice versa) depending on what episode you were watching.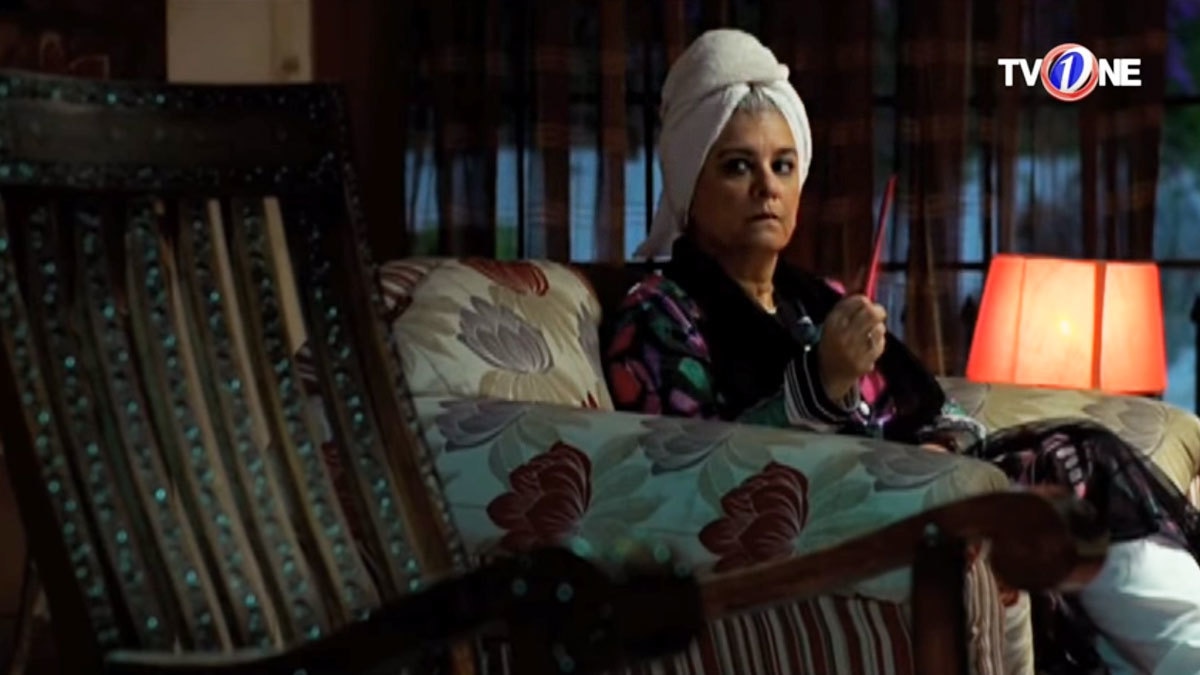 Maria Wasti (aside from her OTT get-up in the first few episodes) absolutely excelled as a medium. From her dialogue delivery to her facial expressions, she was flawless. She really made you feel for every single spirit she helped.
We saw a lot of other actors make special appearances in Dhund, but the most memorable ones were Marina Khan (who had the light hearted episodes of moving into a house with a haunted rocking chair), Sania Saeed (who deals with the death of her husband), and Saba Hameed (who deals with the loss of her son). Hassan Ahmed gave the only unimpressive performance in the series with blank facial expressions and dry dialogue delivery.
If you haven't seen Dhund, definitely catch it on YouTube.
3) Dil Nawaz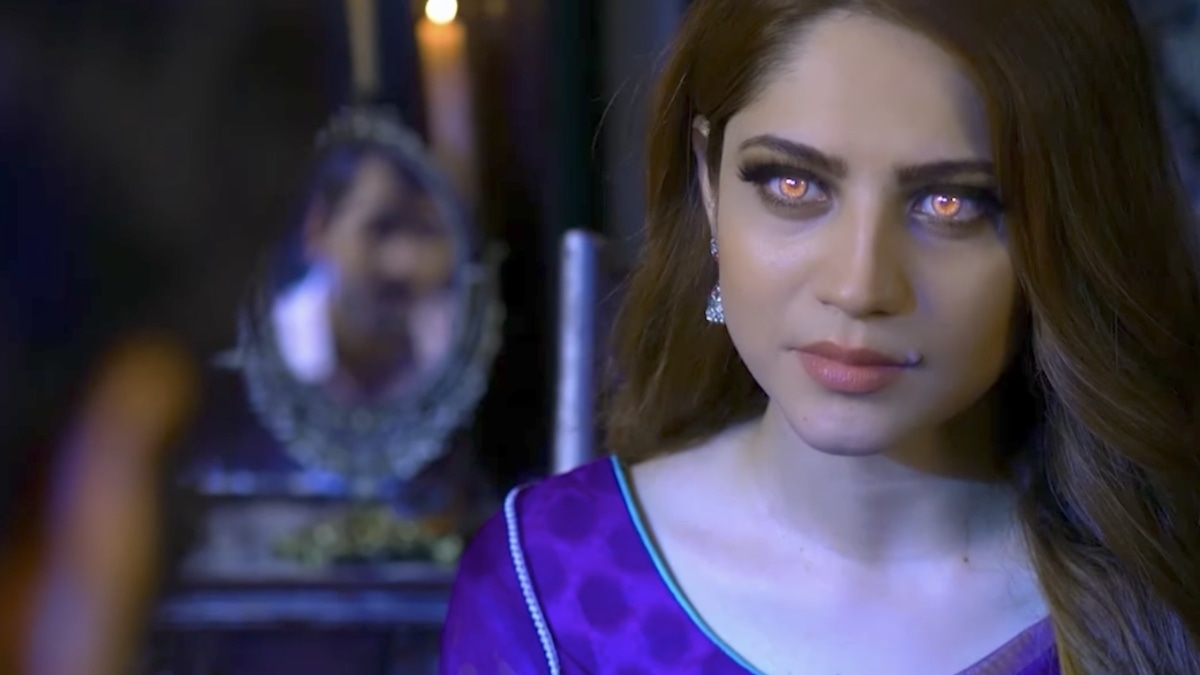 What's it about: Dil Nawaz revolves around Dr Fawad and Kiran who like each other but Fawad's mother won't give her blessings to their relationship. She goes to Hazrat Bibi who instructs her supernatural subordinate Dil Nawaz to remove Kiran from Fawad's life and take her place instead.
Dil Nawaz had already fallen in love with Fawad so she was happy to put a spell on him and take Kiran out of the picture. However, Hazrat Bibi's (deceased, yep no one really dies anymore) father keeps haunting Kiran, telling her to save Fawad.
Written by Syed Nabeel (of Bandish fame) and directed by Najaf Bilgrami, Dil Nawaz stars Wahaj Ali as Dr. Fawad, Minal Khan as Kiran, Zaineb Qayyum as Hazrat Bibi and Neelam Munir as Dil Nawaz.
Why it works: I liked Dil Nawaz because this time the audience actually got to meet the djinn who does all the work. Neelam Munir did a really good job of portraying a being who was bound to her owner, Hazrat Bibi, but also in love with a human being. She was never a human so she doesn't know how to act like one and the emotional toll on her character was portrayed well by her.
The only issue I had was her OTT get up. Neelum went around dressed in shararas and ghararas, with lots of makeup, jewelry and fishtail braids. I'm not sure why it was decided for her to dress in this manner.
Zaineb Qayyum as Hazrat Bibi was brilliant. The special effects used to bind Dil Nawaz with "spiritual handcuffs" was brilliantly directed by Najaf Bilgrami. Wahaj Ali is a newcomer but does really well in his role as a guy unknowingly under the spell of a djinn. Minal Khan as Kiran is also exceptional.
Nabeel does a great job of creating some very layered characters and the actors did justice to their roles. Obviously, credit goes to the director for bringing the script and characters to life.
4) Nazr-e-Bad
What's it about: Surprise surprise, Nazr-e-Bad is a story about black magic and the always-feared nazr.
Written by Imran Nazir and directed by Iqbal Hussain, Nazr-e-Bad stars Azfar Rehman (as Pervez), Sara Khan (as Maham), Ali Aftab (as Aftab), Fazila Qazi (as Maham's mother Nusrat), and Sakina Samo (as Pervez's mother Almas).
Almas is Nusrat's upstairs neighbour and isn't as financially comfortable as her – which is why Nusrat believes that Almas is always putting nazr on her house. There's also a love triangle in this mix: Pervez is in love with Maham who is in love with Aftab. And when Maham and Aftab get married, Pervez resolves to get her back and learns black magic to do so. He starts practicing it regularly and they go from rags to riches in just a few days because apparently people are willing to pay lakhs for this stuff.
Why it works: I liked the dramas because it teaches you the lengths to which people will go to get what they want. Greed and envy can make a person do anything to get what they want or destroy the other person any way they can.
It also tells that you what goes around comes around and the horrifying consequences of practicing black magic. Pervez is told about all the consequences of what he is about to learn, but he doesn't care; he just wants Maham.
The script is well written except for one thing. In the beginning, they show that a person who practices black magic can't die until he passes it on to someone else. Pervez had it passed on to him from his mentor. But when Pervez or his mother die, nothing of that sort happens. How did they die without passing on their magic?
There are no real flaws in anyone's acting or direction as everyone does a decent job. What I don't understand is why Azfar Rehman and Aftab Ali are whitewashed? The audience know what they look like so why is their skin 10 shades lighter than usual? This has now become a horrific trend in movies and dramas and should really be stopped. They even whitewashed Sara Khan, who is already fair, so in some scenes she looks like a ghost. If you overlook some of the flaws, Nazr-e-Bad is actually a pretty decent watch.
The one thing that is common in all of these dramas is that as soon as things are out of peoples' control, they automatically go to the whole kala jadu and nazar bit and then start going to whomever they can to get help. I'm not saying these things don't exist, but at least try to figure out what is going on and what you as a person may have done to be in the situation you are in.
For example, in Dil Nawaz, it's much easier for Fawad's mother to go to Hazrat bibi to get Kiran out of his life, than it is to admit that her son has a right to marry whomever he wants since it is in fact, his life. Plus, Kiran is not a bad person. Just saying that understanding the issue and trying to deal with it in a rational manner might be better than spending copious amounts of money going to Aamils and peernis, or even learning the craft itself.