Mehwish Hayat's Tamgha-i-Imtiaz honour has caused a ruckus online and Shehzad Roy is here to share an insight into why that is:
"People waste no opportunity to tear down the arts and women in Pakistan. So of course, if a woman wins an award in the arts, all hell would break loose," tweeted the singer.
We wish we could disagree with this statement, but unfortunately, it is true. Looking back at the last few years, there are plenty examples of Pakistani women, stars and otherwise, being torn down for their achievements or even just because. We present to you 7 such cases.
Case #1: The female PIA pilots who became the first female crew to land a plane in Gilgit
Captain Maryam Masood and First Officer Shumaila Mazhar of Pakistan International Airlines (PIA) became the first women to fly an aircraft via the difficult Islamabad-Gilgit route.
"Our dynamic duo, Captain Maryam Masood and First Officer Shumaila Mazhar, make it look so easy as they fly through the mountains celebrating the beauty of our northern areas! Way to go!!" PIA said on Twitter. A route which is known to be "very challenging and requires a lot of precision and technique," the airline added.
But of course, their achievement gathered ridicule and anger from some: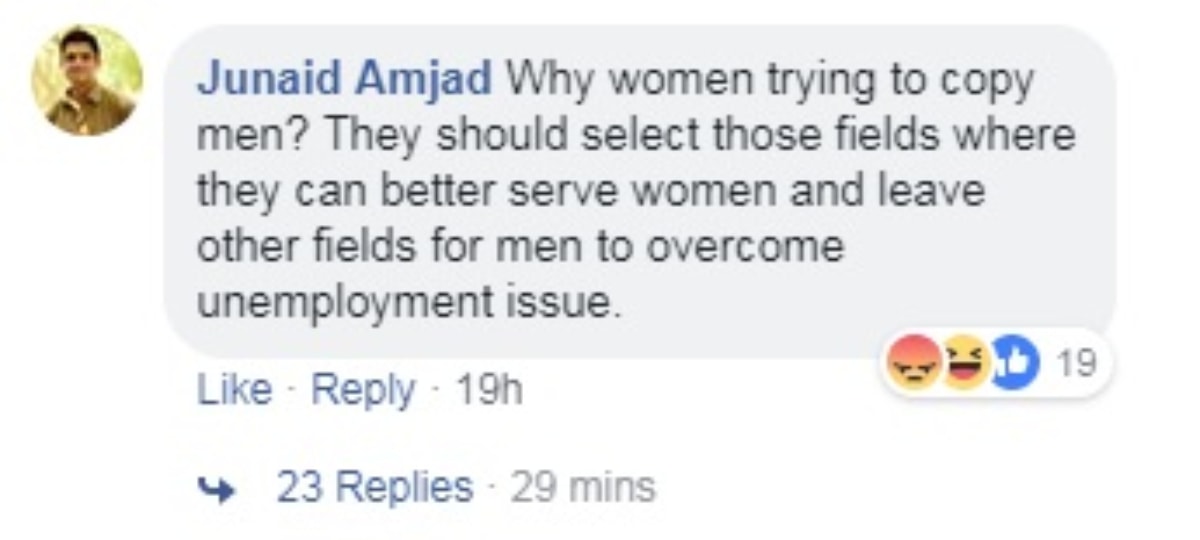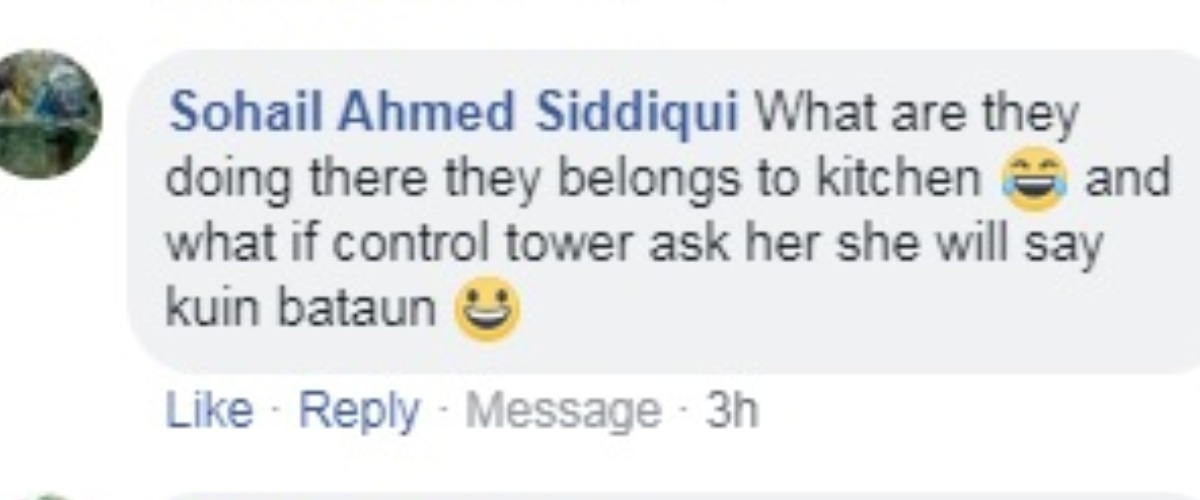 Also read: 5 ridiculous responses to female PIA pilots flying to Gilgit
Case #2: Mahira Khan wearing a dress and smoking
When pictures of Mahira Khan and Ranbir Kapoor surfaced, internet trolls began shaming the Pakistani actor for wearing a dress and fraternising with an Indian actor with a cigarette in hand.
Thankfully, the film fraternity in Pakistan umped in to defend her. As a whole, these celebrities can teach us a thing or two about responding to trolls.
Also read: Let these desi celebrities show you how to silence Mahira haters
Case #3: Men trying to beat Pakistan's fastest woman Naseem Hameed's record
Naseem Hameed has an impressive record time of 11.81 seconds for a 100 meter race and for some men that's a little hard to digest - because, well, the inflated male ego.
When UN Women Pakistan approached men and asked them to beat Naseem's record as part of their #BeatMe campaign, the men's uppish attitude was one to applaud, their attempt, not so much. "Yes. I can do it. It's easy," one said. "I can do it in 10 seconds, or even 8", except that nobody came close to her record, let alone beat it.
Also read: Men try to beat Naseem Hameed's running record in this video and fail miserably
Case #4: Saba Qamar snapped without her consent during hair and make-up
The actor was in hair and make-up when someone snapped a photo of her without her consent and posted it on social media - where it went viral and was the beginning of name-calling, bashing and slut shaming.
Local celebs, however, sick and tired of this tirade against their female counterparts stood up for Saba, oneof them was actor Aijaz Aslam who posted, "Today I feel sad that a colleague and one of the finest actor of Pakistan is being exploited by someone for a cheap publicity stunt. It's disgusting that people can go to any extent for cheap publicity... Saba you are a superstar and don't let these haters demotivate you."
Also read: Celebs stand in support of Saba Qamar against online trolls
Case #5: The woman who couldn't honeymoon with her husband
Huma Mobin was devastated when her husband Arsalaan's Schengen visa got rejected for their second honeymoon/family trip - the green passport curse. However, she decided to make the best of a bad situation and soldiered through while also sharing photos with a sad face and one hanging in the air to show just how much she missed her husband.
That was enough for some to shame her for her clothes and choosing to go on the trip without her husband.
Also read: Meet the Pakistani woman who honeymoon'd alone after her husband's visa got rejected
Case #6: Malala for wearing... jeans
Let alone the fact that Malala is ripped to shreds on a daily basis by Pakistanis for just existing, but even the act of her in jeans causes cultural anxiety and she immediately became the target of hate and moral policing.
Nevertheless, Malala deserves applause for continuing to stand tall, above and beyond the country's patriarchal mindset, wherever she goes.
Also read: Relax, Malala's jeans aren't an assault on your national identity
Case #7: Qandeel Baloch for owning her sexuality
Qandeel Baloch was a social media sensation; people watched her videos and hated on her, they followed her and slut-shamed her, yet her fan following only increased. They liked what they saw, but they couldn't stand a woman owning her sexuality and not lending an ear to the hate.
From the comments that appeared under her posts, young men wanted to be with her; they also wanted to snuff her out. Young women were horrified by her 'immodesty'; they also lauded her for doing exactly as she pleased.
Ultimately, she was killed by her own brother for 'dishonouring' the family. But her murder proved that if you're a woman in Pakistan, ambition can get you killed.
Also read: Qandeel Baloch is dead because we hate women who don't conform
Email