After a photograph of Mahira Khan and Ranbir Kapoor surfaced two days ago, some people have been having a field day slamming the Pakistani actress for being caught smoking on camera.
Internet trolls have also begun shaming Mahira for wearing a dress and fraternising with an Indian actor.
Thankfully, the film fraternity in Pakistan and a few kindred souls across the border have jumped in to defend Mahira. Some used humour to deflect criticism, others took a logical approach.
As a whole, these celebrities can teach us a thing or two about responded to trolls. Need a lesson? Read on.
1) Pull an Osman Khalid Butt and use sarcasm to expose double standards
2) Try Hamza Ali Abbasi's trick and apply logic to disprove wacky theories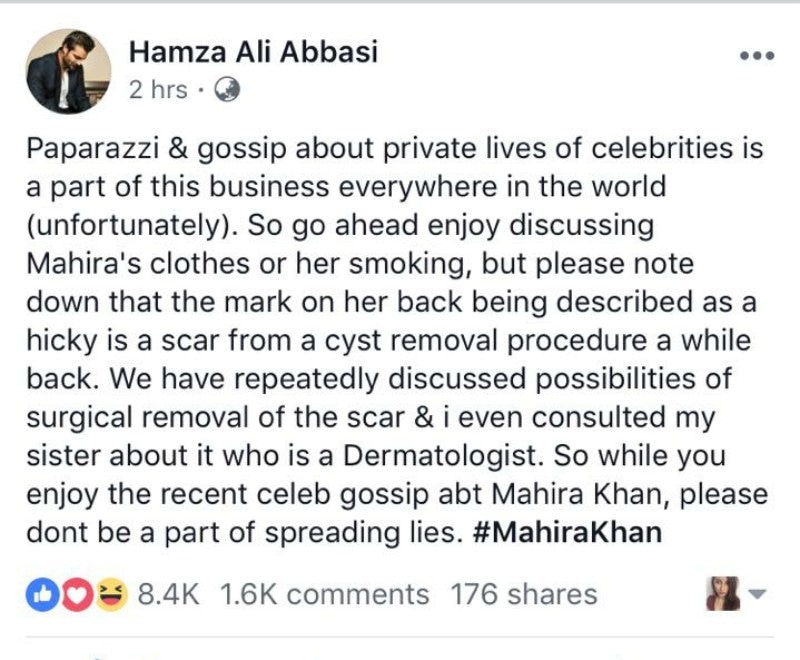 3) Join Ali Zafar in urging people to reconnect with basic human values
4) Send important reminders like Humaima Malick who said that celebrities are humans too
5) Follow Momina Mustehsan's more direct approach and tell people to just mind their own business
6) Be like the Hocane sisters and simply lend a kind word to Mahira (ignore the haters)
Email