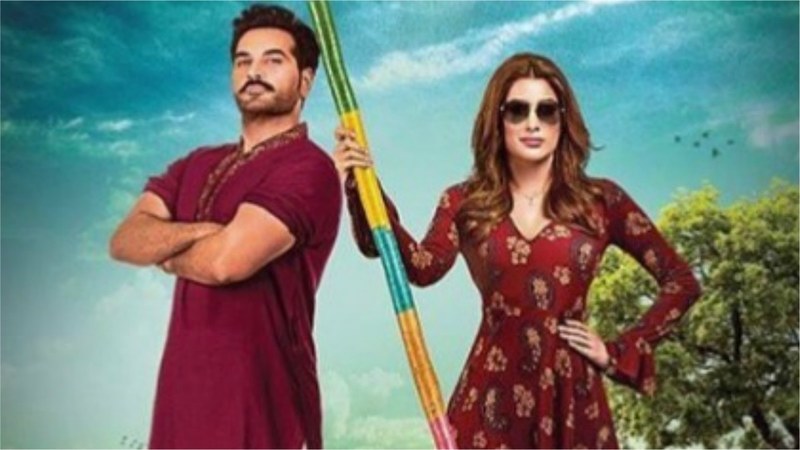 The teaser for Punjab Nahi Jaungi had us confused but the trailer looks like going to the cinema may not be such a bad idea!
"When desi meets vilayati" is how the trailer opens up to the rom-com melodrama, starring Humayun Saeed, Mehwish Hayat and Urwa Hocane in the leads.
The film centres around a young man from a rich family in Faisalabad (Humayun Saeed), who is also the hottest eligible bachelor in town, especially after earning the title of the first young lad in the family to have completed his matriculation.
Though Saeed looks a little too grown-up for someone who has just completed 10th grade by Pakistani standards, he does make a pretty slick gabru jawaan.
Also read: The 'Punjab Nahi Jaungi' teaser is out and emotions are all over the place
As the story rolls out, Saeed's character seems to have fallen for a confident, self-aware woman from the urban Karachi (played by Mehwish Hayat).
However, the challenges for both to find a middle ground in their love story extend beyond their family backgrounds and their upbringing.
Urwa Hocane plays the young, attractive Punjabi kuri, who is in awe of Saeed's unabashed romantic moves.
Director of Photography Suleman Razzaq's work looks captivating with the vibrant colour schemes, the loud beats of dhol and your typical, white palace in the backdrop of Punjab's lush green pind.
The movie has a very Sanjay Leela Bhansali-feel to it with its ample use of bright colours, lights and a rich, emotive set.
Looks like a fun watch, enough to leave you feeling mushy on the inside!
Email