There's no denying she hasn't been at the top of the style ladder for a while now; has she gotten her groove back?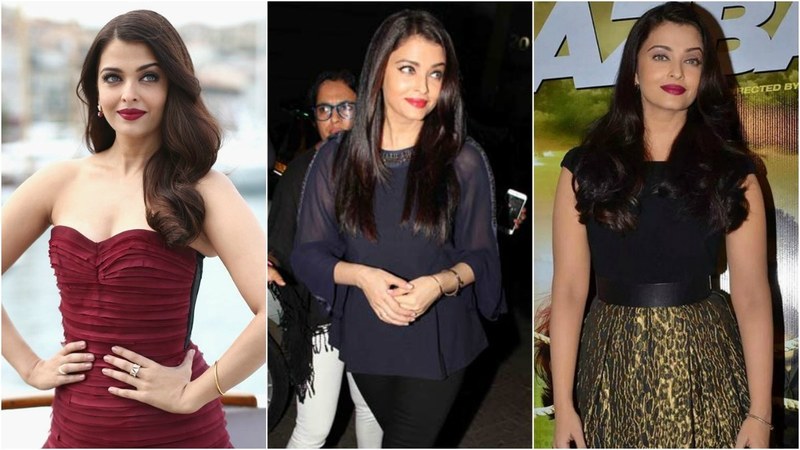 Dubbed the most beautiful woman in the world, we've seen Aishwarya Rai Bachchan go through many highs and some recent lows.
That said, beautiful isn't synonymous with fashionable and Rai has undoubtedly had a rough couple of years of late. With her comeback to the industry after five years with Jazbaa, is the actress finally starting to up her style quotient again?
Well, to some extent, she's getting by with a little help from her stylist, Aastha Sharma.
We explore if she really brought her A game to the ongoing movie promotions:
One of our favourite looks was this clean, black cocktail dress with a leopard print flared skirt by Theia Couture.
Not only has she dressed appropriately for her figure but has also proven that you can scrap eyeliner from your makeup routine and still look smouldering.
Her outfit for her Comedy Nights with Kapil appearance made us do a double take. The slinky bottle green Andrew Gn floor-length dress with cutout sleeves was daring, but we wish she had done something different with her makeup and hair.
A firm believer in the less is more mantra, Rai sometimes tends to border on boring. Like the only fun part about her Bandeya song launch outfit was those teal Jimmy Choo heels.
It's hard to go wrong with the tried and tested LBD and Rai knows that; this Gauri and Nanika number has a little edge but the simple Ferragamo peep-toes keep it from being over the top or clashing with any accessories. We just wish the whole look wasn't so matchy-matchy.
Aishwarya should let someone blowdry/braid/tie her hair. We know you've got a shiny enviable mane but do something different with it once in a while! Either way, we're liking that oxblood pout.
Okay, fine, don't take our advice.
That's not what we meant when we said do something different to your hair. Grandma called, she wants her hairdo back. Bachchan again falls prey to meticulously matching her accessories to her outfit.
When she stepped out in this white blazer, we were just happy she was changing up the hues.
At this point, Rai needs to have that difficult chat with Ms. Sharma. We think it may be time for you to poach Deepika's stylist!