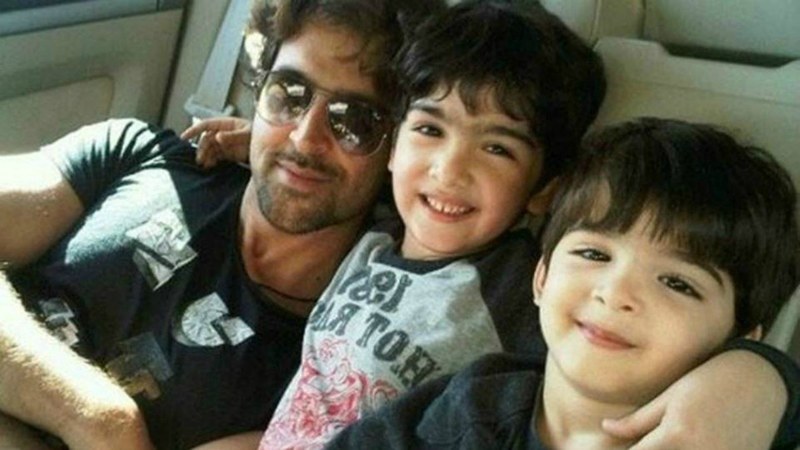 Rich people have problems too, you know.
Hrithik Roshan reminded us of the same in a recent interview where he speaks about how his superstar status doesn't do his kids any favours.
"It's not a privilege to be born as a rich and famous man's kid, mostly it's a disadvantage," he said, according to Filmfare. "You tend to become lazy and complacent and used to luxury."
Also read: It's happening: Mini Hrithik Roshans are making their way to market shelves
The Krrish star insists that his kids' privilege instead lies in having a father who has weathered the "ups and downs" of life:
"Where [my sons] Hrehaan and Hridhaan are privileged is in their being born to a father who has experienced ups and downs and acquired a humble sense of life and the world."
He's also confident that he's got parenting skills down pat:
"I make sure they take responsibility for their decisions. I guide them but I don't stop them. I want their decisions to be their own. I'm there to pick them up. One of our greatest weaknesses is our inability to take strong decisions. I'm making sure they develop that strength," he said.
Guess Hrithik's the kind of dad who dotes on his kids AND his own parenting prowess!