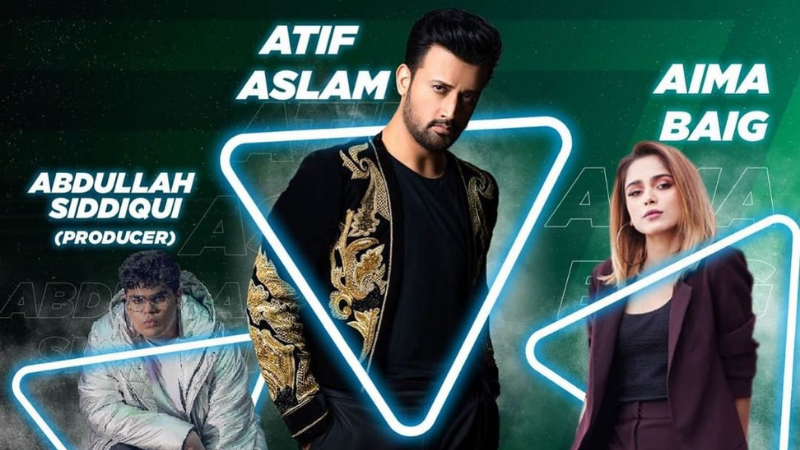 If you've been wondering who'll sing the PSL anthem this year, well wonder no more. Singers Atif Aslam and Aima Baig will be the voices behind the anthem, a "fun and catchy" song produced and composed by Abdullah Siddiqui.
The PSL will begin on January 27, the first match being between the Karachi Kings and Multan Sultans, and there's nothing like an uplifting song to get you in the mood for the game. This year's anthem will see the return of Baig who also featured in last year's PSL anthem 'Groove Mera' alongside Young Stunners and Naseebo Lal. Aslam will be singing for the event for the very first time.
He did, however, sing a song for the last T20 World Cup called 'Cricket Khidaye' with Faris Shafi and Talal Qureshi.
"We have tried to produce a song that captures the spirit of the game in a meaningful way, while still being very fun and catchy," producer and composer Siddiqui said. "Getting to produce this anthem is a dream for any musician and I'm very honoured and thankful to the PCB for the opportunity this year.
"Both Atif Aslam and Aima Baig are undeniably the best and working with them has been a privilege. I'm very excited for fans to hear what we have come up with," he added.
Apart from being catchy, the song is also meant to uplift the mood of PSL fans and listeners around the world during these trying times, according to the PSL media team.
Netizens are quite excited about what Aslam and Baig have in store for them.
They're also excited about Siddiqui being the producer. The 20-year-old electro-pop prodigy — who wowed us by making it to the Forbes 30 under 30 list in 2021— also worked as an associate producer for this year's Coke Studio season 14.