The actor will star alongside Shamoon Abbasi, who'll play an Indian agent, in Dhai Chaal.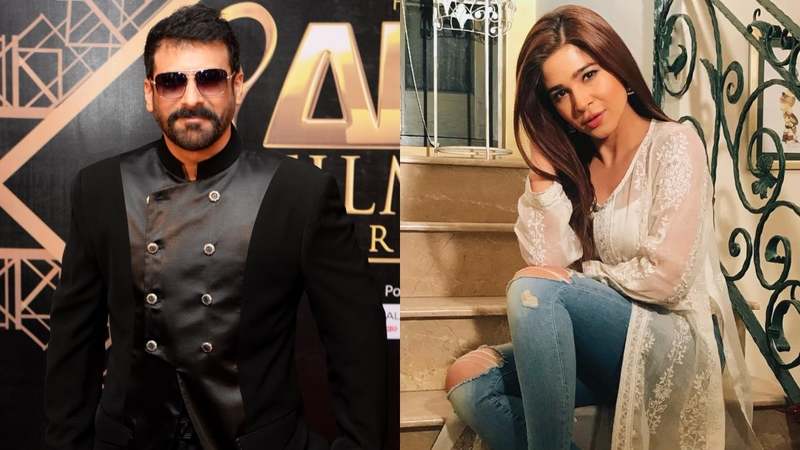 Ayesha Omar had recently revealed she has a few film projects in the works and now we know about one of them.
The actor revealed to Images that she will be in a film called Dhai Chaal, based in Balochistan alongside Shamoon Abbasi in which she will "play Kanwal, a journalist who's trying to give the real picture of what's happening in the region."
"The story is about Balochistan, it's about foreign entities there and how the people of Balochistan sacrificed a lot and went through a lot of hard times to regain peace in the region. It's about everything they gave up; it's the story of students, of journalists."
Speaking to Images, Shamoon Abbasi, who's only recently joined the production, added, "My role is based on the events of Kulbhushan Jadhav, the RAW agent from India that was appointed to create chaos in the region of Balochistan and damage any relation between Pakistan and China."
The two revealed that the cast also includes, Adnan Shah Tipu, Rasheed Naz, Saleem Mairaj, Humayun Ashraf, Pakiza Khan and "more theatre talent from Baluchistan."
The film will be directed by Taimoor Sherazi and has been written by Faiza Choudhry
Omar shared, "It's a team of young people, energetic and hard-working kids from universities in Balochistan. They've all been working day and night and love working from the heart."
The Bulbulay actor also said that it was the dedication of producer Irfan Ashraf that drew her to the project.
According to Omar, "He's been working in the region of Balochistan for the past 15 years. He's an anchor as well and nobody gives much importance to Balochistan. Nobody wants to highlight things that are going on and he really wanted to because he studied there, lived there, he saw the struggles of the people."
"He's really sincere, a lot of people are helping him just because they see his dedication. I wanted to help him because I felt his intentions were pure and I also really liked the theme of the movie. Fingers crossed, lets see what happens. I am really expecting this to be an honest pure effort."
Shamoon let us know that Dhai Chaal is expected to release in February 2020.