The dead of summer has well and truly arrived, and it's only a matter of time before the rising heat and humidity catch up with each other.
With no respite in sight, it seems the best way to beat the heat (and sweat) is with these ice-cold treats.
Luckily, Images decided to make it simple to navigate through some of the best cold desserts and ice-creams the city has to offer.
'The Cookie Dough Cup from Jay Bee's is worth the wait
If you haven't noticed long lines gracing Jay Bee's sidewalk every night, you clearly haven't paid enough attention. Jay Bee's has been serving soft-serve ice cream to fans always in search of that perfect blend.
Rest assured, soft-serve gelato with cookie dough topped with crushed lotus biscuits and a chocolate sauce tastes as good as it sounds.
Where Defence Main Boulevard
Price: Rs180-200
---
Trim your calories with Frozi's 'Falsa Blaster Popsicles'
Loaded with anti-oxidants, this falsa flavoured ice-lolly is sure to excite health-conscious individuals with summer-body goals in mind. Frozi's popsicles will keep you cool, add a little zest to your day and work as the perfect post-lunch dessert.
There is an extensive list of flavours to choose from that include Peanut Butter Lover, Lemon Cherry Drop, Imli Twister and Sour Green Mango.
Where: Free home delivery
Price: Rs190 per popsicle, minimum order includes 5
---
Hot Spot's 'Strawberry Frozen Yogurt' never disappoints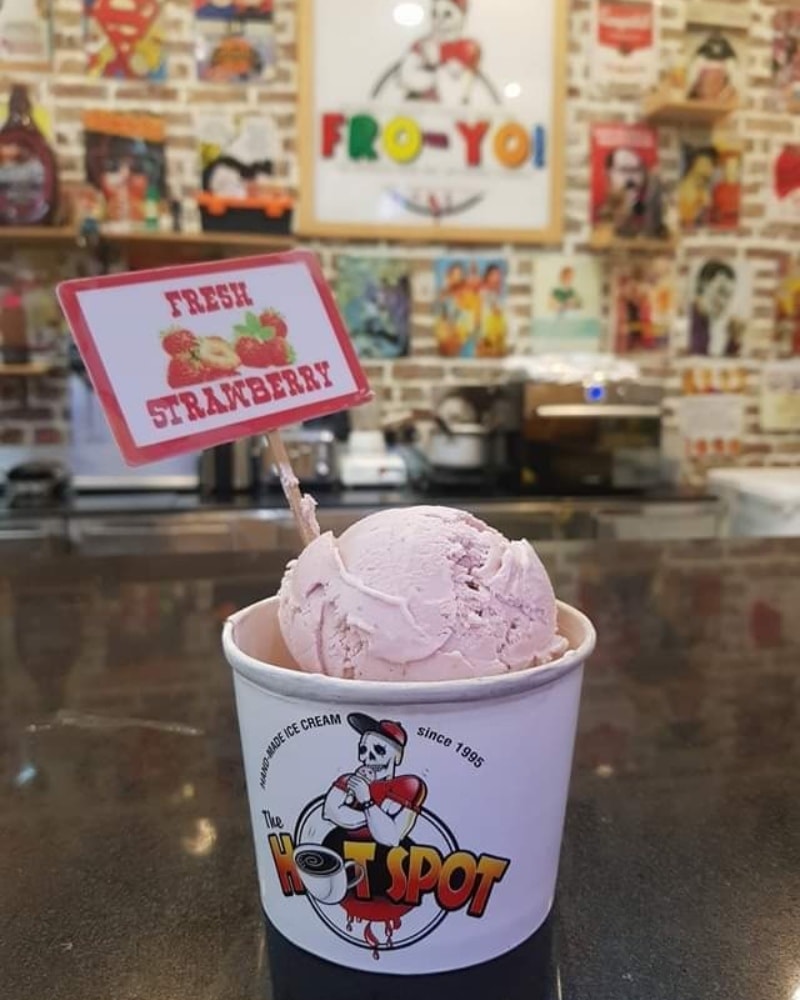 'Hot Spot' was a quintessential hang-out for adolescent Lahori kids back in the day. That may have changed now, but what hasn't changed is their quality desserts that never disappoint. Hot Spot's strawberry frozen yoghurt is not only a classic but an all-time favourite. Because those who know, know.
Where: Defence, Gaddafi
Price: Rs350 for a single scoop
A mango affair with 'Mango Supreme'
Summer without mango desserts and ice cream is empty and forlorn. That's probably why The Hot Spot Cafe's seasonal mango supreme dessert, served with vanilla ice-cream on a bed of cake, is what happiness is made of.
Mango Supreme is only available in the summer.
Where: Defence, Gaddafi
Price: Rs520
---
A necessary kick-start with Cosa Nostra's 'Tiramisu'
This is the perfect cold dessert for all the coffee lovers out there, whose palettes require something a little stronger than the rest. Layers of sponge cake soaked in coffee, lathered in mascarpone cheese and powdered with cocoa is a well-refrigerated dessert that will wake you up.
Where: Defence, Mall 1
Price: Rs470
---
'Chocolate Chill' perfected by Rina's
Rina's is not only catering to the changing tastes of the city but is at the forefront of leading its palette; they've managed to transform a simple brownie ice-cream dessert into a brownie with whipped cream, candied walnuts, chocolate chips topped with praline ice cream.
We now know that desserts made with love, are desserts made to love!
Where: Gulberg, Defence
Price: Rs440 plus tax
---
Robbiya Cone Ice-cream
Did you really think Robbiya wasn't going to make it to the list? It would be a sin not to include their popular soft vanilla ice-cream with chocolate syrup, almonds and pistachios—in a biscuit cone.
Vanilla in a cone will never go out of fashion, luckily, Robbiya will always remain in vogue for its version of cone ice-creams.
Don't forget, there are a number of different flavours to choose from as well.
Where: Liberty
Price: Rs80- 100
---
Plain ol' kulfi on a stick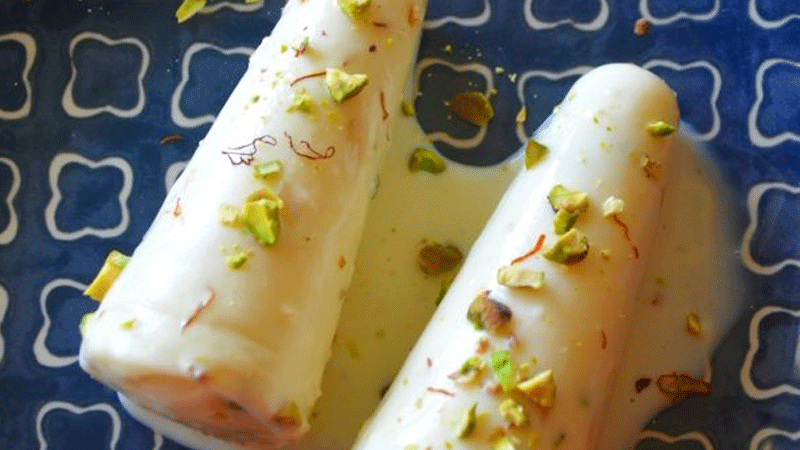 Undoubtedly one of the best 'coolants' to eat in this summer heat is the rich and milky kulfi on a stick. It's one thing to visit Benazir Kulfa to get your hands on this popular summer treat, but quite another if kulfi on a stick is easily available at retail stores near you.
Stock up your freezers with these locally made treats, and we promise you the summer heat will leave you untouched!
Where: Available at retail stores in Defence and Gulberg.
Price: Rs40-50
---
Email