Why do people have an armpit obsession?
First, let's applaud Malaika Arora for doing something no one else in Bollywood has dared to do so far.
So the Bollywood star uploaded an unedited, behind the scenes photo from her GQ India shoot on Instagram in which she looks every bit glamorous, but guess what most people are fixated on? Her unshaved armpits.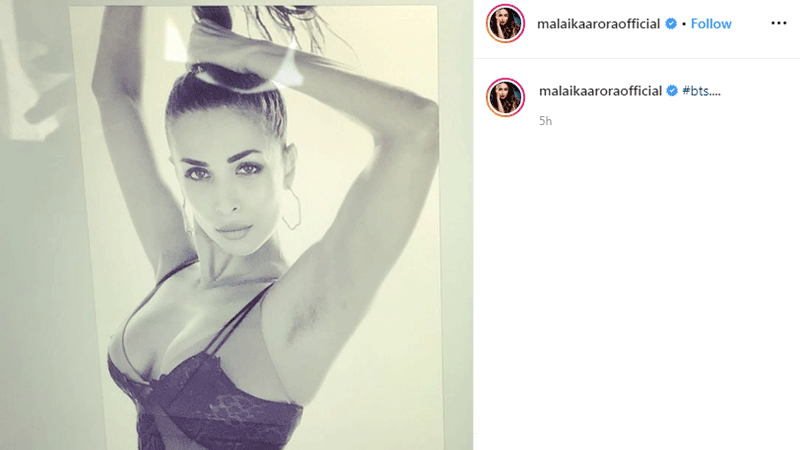 Comments like, "Please clean your armpits before posting such pictures," "turn off" and "yuck" quickly made their way under the photo and this kind of response, frankly speaking, is not on.
For all the body shamers out there who think body hair is disgusting and unnatural, contrary to what you've been led to believe, bodies grow hair, it is natural, something which people develop after puberty.
Men and women can choose to either remove their hair or keep it. This false sense of 'hairlessness = ideal beauty' that we have created only serves to harm us and others by trying to keep up with gender stereotypes, especially women who are constantly measured against unrealistic beauty standards. Women are not here to appeal to the male gaze and they're not here to make you feel comfortable about your beliefs.
We love that Malaika chose to step outside of the normative image of a hairless body, a narrative which no other Bollywood celeb has taken on yet. Is it gutsy? Yes. Is it telling? Yes. While Hollywood has seen its fair share of celebs with unshaved armpits walk red carpets and attend public events like Miley Cyrus, Madonna, Britney Spears, Julia Roberts, Drew Barrymore, Lady Gaga... and the list is countless, Bolly stars on the other hand are always seen hairless - and if you think about it, so are our celebs.
It's time to break out of the mould and redefine beauty standards.
Maybe if we make a conscious effort to unlearn the social conditioning we've been taught about body hair, we wouldn't take someone else's choice of keeping their body hair as an affront to us.
Email