Armeena Rana Khan is a social media savage.
Whether it's hitting back at trolls and cyberbullies or connecting with her fans, the Sherdil actor is always active on Instagram and Twitter. Just recently, she took to the latter to clarify that she is NOT on the dating app Tinder after one of her followers gave her the heads up in her inbox: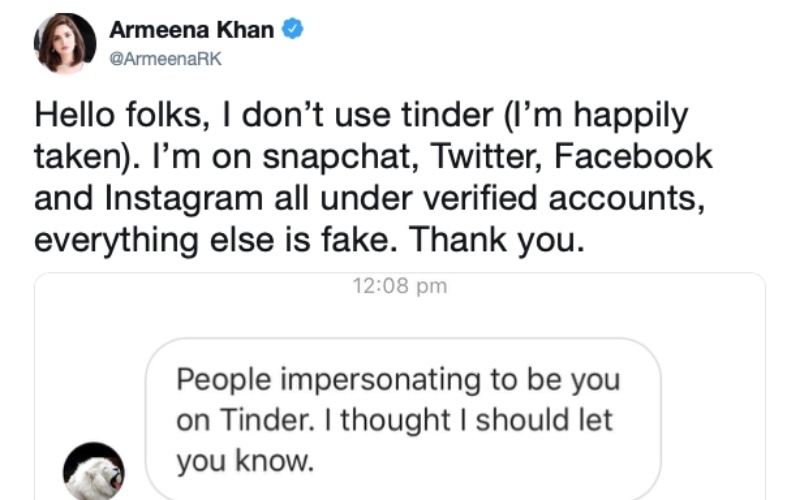 Khan wrote, "I don't use tinder (I'm happily taken). I'm on Snapchat, Twitter, Facebook and Instagram all under verified accounts, everything else is fake. Thank you."
Now, Armeena's a public figure, so this kind of stuff is bound to happen but even normies suffer the occasional case of the fake profile. Has anyone ever pretended to be you on social media? Tell us in the comments below!
Email