Pepsi Battle of Bands roped in some of the country's best musicians, but were the chosen four just as good at judging bands on the show?
In an Images survey conducted on Facebook on September 6, the readers' favourite was Atif Aslam, who got a whopping 464 votes, with the others trailing behind. Over 700 people voted in this survey.
We also conducted an in-house assessment and reviewed all seven episodes of BoB to deliberate how the judges judged the participants. We assessed the kind of critique the panel offered; was the focus on technical aspects or stage presence or both? How each judge deliberated the bands and how they complemented each other, if at all.
Here's a look at our analysis and what we thought of Meesha, Atif, Fawad and Shahi on Pepsi Battle of the Bands.
In fourth place: Meesha Shafi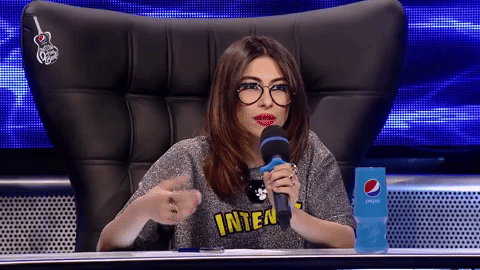 Meesha Shafi brought a lot of colour to the judges' panel with her sartorial choices, but her critique didn't spark the same kind of interest. A bit of a stater of the obvious, Meesha was prone to making very general observations — like she told Badnaam in the final episode, "Very dynamic performance as far as today's energy was concerned and your vocals were very very strong. And the crowd's energy can't be contrived, you can't make a crowd scream for you, so there's no gauge like it. And that was right in front of you."
Often she struggled to find the right words during her critique, for example in Episode 4 when she was judging Jasim & the Pindi boys on their original 'Corina,' she scrambled to put her thoughts into words and everything came out something to this effect: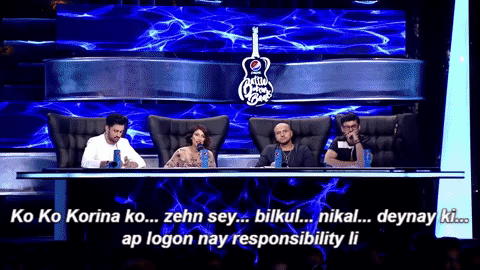 Being a powerful singer, Meesha was expected to offer advice to contestants about how to improve their vocals, but this didn't happen enough. For instance, in Episode 3, Meesha was able to pinpoint the lack of harmony between the Shajr vocalist Nimra's sound and her band, but stopped short of telling her what to do about it.
However, there were moments when she gave useful critique, like when she advised Darwesh to give their song's spoken word elements some breathing room to heighten its impact or told Madlock's lyricist/bassist to expand his vocabulary to better express himself.
In third place: Fawad Khan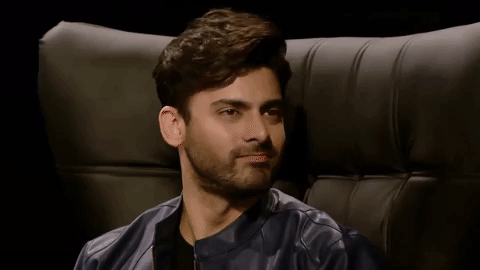 Fawad Khan was the 'groupie'-st judge of the lot. He fanboy-ed over his favourites — he told Badnaam after their final performance that he would love to see them perform live... all over the world! — and very kindly let down the lacklustre performers.
The focus of his critique was usually on the feel of a band's performance and stage presence. He occasionally dipped into his musical past and offered practical advice, like in Episode 4 when he advised Aura's vocalist to experiment with notes when he felt he couldn't hit the right notes.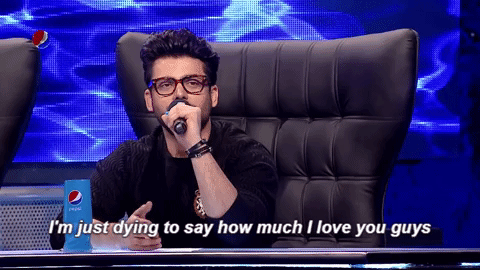 Fawad was found to be almost apologetic in his critique. He'd much rather talk about how he was moved by previous performances than critique the band's present song. Like he told Madlock that "you stupefied me last week... That didn't happen this time. But your sound I very solid... and I appreciate that."
In second place: Shahi Hasan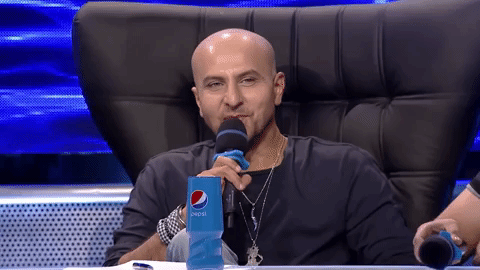 Shahi Hasan added interest to the show with viewpoints that differ from the rest of the panel. We only wish it had lead to some sparring among the judges, but that was never the case.
Still, it was refreshing that he did not hold back from criticising a performance that had otherwise been praised. This was most notable in Episode 4 when the others lauded Roots for their original track 'Khirkiyaan' but Shahi told them straight up that their song's melody was cluttered and lyrics forced and unconnected. It was an ouch moment but like Shahi said, he was there to offer advice.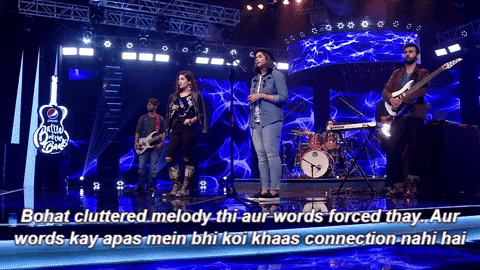 Shahi analysed the bands, both, in terms of their performance to the track and as a band.
Like a true music producer, Shahi tried to nudge contestants in the right direction, whether by his suggestions for a specific song or band's overall music. Like in Episode 5, he appreciated Badnaam's 'Sham-e-Qalandar' rendition, however, he also took the opportunity to tell them where they could improve their song's composition.
And the winner is... Atif Aslam!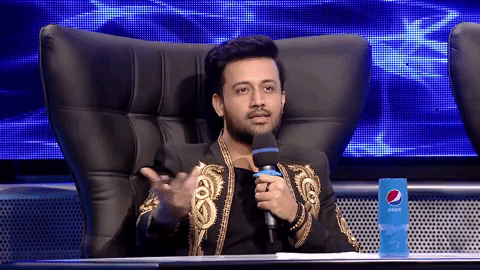 Atif was the only judge to really engage with the contestants.
Instead of simply dispensing advice, he was seen getting cheeky in Episode 4, asking Jasim about his girlfriends ("Whoever you're writing songs for, don't let her go," he told the Pindi Boys' frontman) and joked with Roots' vocalist Rutaba's for her hand gestures during her performance.
Atif also paid his respects where they were due, for instance in Episode 6, post Kashmir's cover of Pathanay Khan's song, he requested the audience, judges and those present to give a round of applause to the legendary folk singer. In the last episode, he went up to each Kashmir band member to give them a hug because he was just that proud of how far they've come.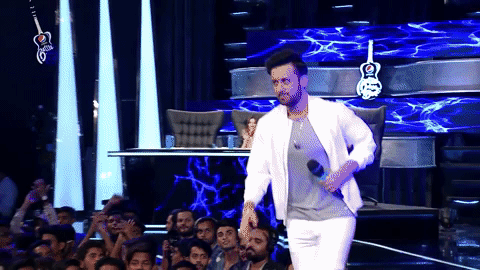 Atif was able to give contestants advice on vocals and paid particular attention to how instrumentalists backed them up. Given that's he touring for most parts of the year, he knows exactly what his band brings to his performance and one could see that insight come to the fore when he commented on particular instrumentalists' performance. Like when he criticised Kashmir for performing their song 'Waqt' without tuning their guitars.
Farooq
We would like to give a special shoutout to Aaroh vocalist Farooq for his contribution on the judges panel in the first two episodes.
He may have been a guest judge but he had a more technical approach towards the performances. His critique focused on the mechanics of the songs, what worked and what didn't. He also gave useful advice to the bands for future performances.
---
Unfortunately though, having reviewed each episode, we couldn't help but notice the lack of chemistry between the judges. While all four have been in the music industry at around the same time, there was no spark or friction amongst them that one frequently sees in reality competitions.
Email