We take a trip down memory lane after Maryam Nawaz got into a Twitter spat with international journalists over Panama
Social media is an important aspect of our lives. We use it in so many ways. We highlight important issues, spread awareness, promote talent and connect with our loved ones.
But we all know what people truly love doing on social media and that's... engaging in social media wars!
Recent events have proved that even Maryam Nawaz will not shy away from creating a storm on Twitter as she got into a heated debate with two journalists about the Panama case. When Maryam Nawaz called the Panama leaks "crap" journalist Bastian Obermayer was quick to retaliate and shut her down.
Read more: Maryam Nawaz's Twitter exchange with Pulitzer-winning journalists sparks social media storm
Likewise, the desi twittersphere isn't afraid to take matters into their own hands, shutting down people in 140 characters or less.
Here are some of our personal favourite desi Twitter shutdowns:
1) When Asma Jahangir owned this troll:
2) Can you really win with Sheikh Rasheed?
3) When Shahbaz Taseer wanted to say it like it is:
4) When Mahira Khan effortlessly burned this guy:
5) When Momina schooled this person on live and let live:
6) When OPTP was just not having it:
7) When Sonakshi Sinha retorted with sass after a troll asked 'what made her so damn ugly':
8) Here's another honest shutdown:
9) Sometimes you use the classic "Shut up"!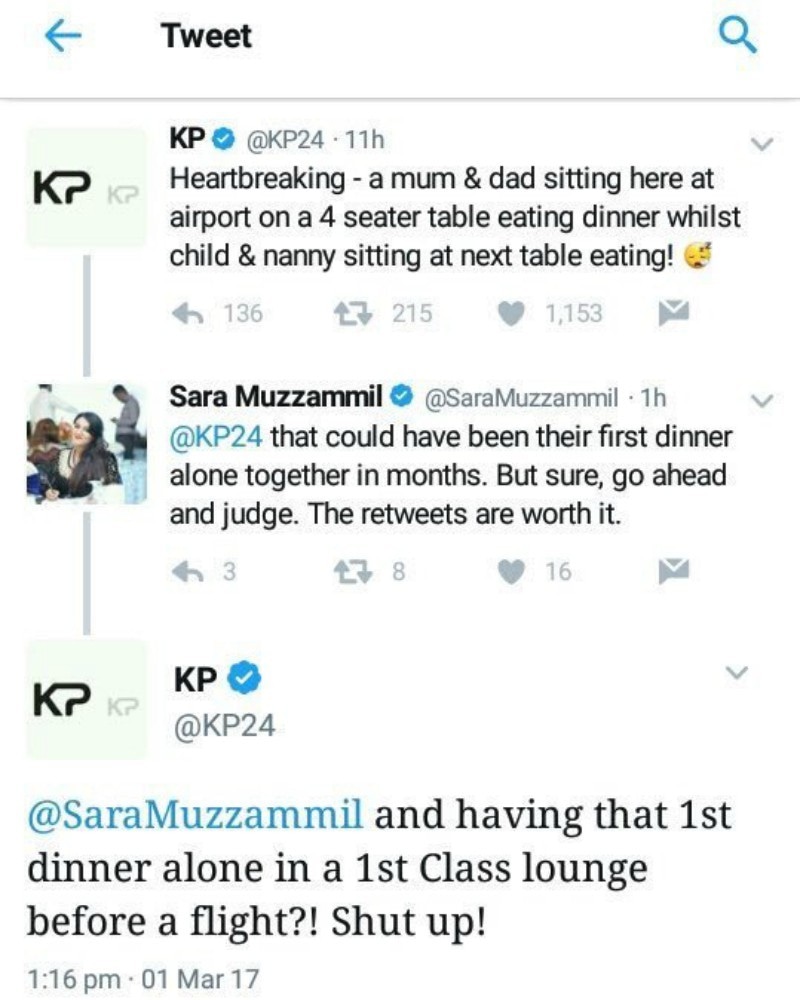 10) Sure, if you look at it that way...
Email