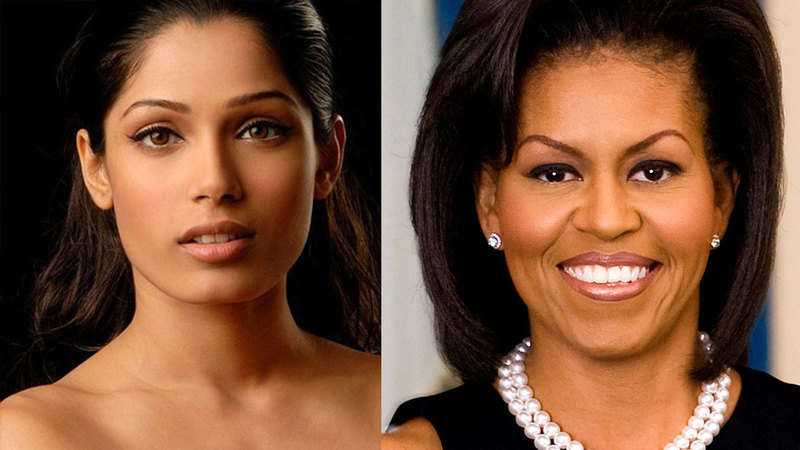 Freido Pinto shows that working with the west is not always about glamour.
The Slumdog Millionaire star will be working alongside US First Lady Michelle Obama to promote education for girls on a global scale, reported Indian Express.
As part of the Let Girls Learn initiative, Pinto and Obama will travel with Obama's two daughters Sasha and Malia, and their grandmother Marian Robinson to Liberia, Morocco and Spain starting June 27 till July 1. The initiative is meant to help girls gain quality education.
During their stop in Liberia, Pinto and Obama will discuss the difficulties girls face in the country when trying to obtain education. In Morocco, Academy Award winning actor Meryl Streep will join them to discuss the challenges faced by African women on a daily basis.
This is not the first initiative Pinto has taken towards empowering females. She is also on the advisory board of a new non-profit production company called We Do It Together which focuses on women empowerment in film, TV and other forms of media.