Here's what to expect from Hum Network's Bridal Couture Week, set to begin rolling tonight: celebrity showstoppers, loads of promotions of ongoing Hum TV productions and glitter, glitter everywhere.
It's something that the event always delivers on. One remembers Hamza Ali Abbasi going down on bended knee and presenting a rose to a laughing Shaista Wahidi a few years ago.
In more recent shows, Mawra Hocane's been spotted wearing a pearl and lace huge headband of sorts, Mehwish Hayat has flailed about with a supposedly princessy red dress and bejeweled crown, an aging Saud and wife Javeria have tried to relive their wedding on the catwalk (after having played dulha-dulhan umpteen times before in morning shows) and Armeena Rana Khan and Humayun Saeed have walked the catwalk, promoting their then just-about-to-release Bin Roye.
Why does BCW endure?
That's BCW for you; high on entertainment, always. But does it deliver on fashion? Undoubtedly, the general public loves BCW. It's a show that presents wearable bridal-wear, spanning a range of economical price-points.
It may only rarely be fashion-forward but it's what many women watch when they've got a wedding coming up in the family. They don't really see the point on spending moolah on a cutting edge statement wedding formal; they'd rather aim for the conventionally pretty palette with a safe silhouette that gets them through a number of weddings dotted through the year.
The miniscule niche of designer-wear aficionados, though, cringes at the gaudy headdresses, swathes of taffeta and organza and effusion of sequins.
Where are the statements that ought to be made at a fashion-centric event? How are new trends being set? Is this a fashion show or mere bling-infested entertainment?
It is this critique, perhaps, that BCW is increasingly trying to counter. In its 12th edition this year, the event's designer line-up features newbies, small-scale ateliers and then, some exciting names.
Fahad Hussayn, Tena Durrani, Zainab Chottani, Asifa and Nabeel, Amir Adnan and Sonya Battla are all part of this year's BCW entourage and there is a certain quality and refined aesthetic that one can be sure to expect from these designers.
What's going on design-wise?
"I have opted not to show my very elaborate, painstakingly worked bridal designs at BCW," says Tena Durrani. "Instead, my collection features my more commercial bridal and evening formals. It's a very mass-oriented platform so it makes sense to show clothes that will generate more of a response. BCW is amazing for business; it gets aired globally wherever the HUM Network is watched and never fails to bring in queries."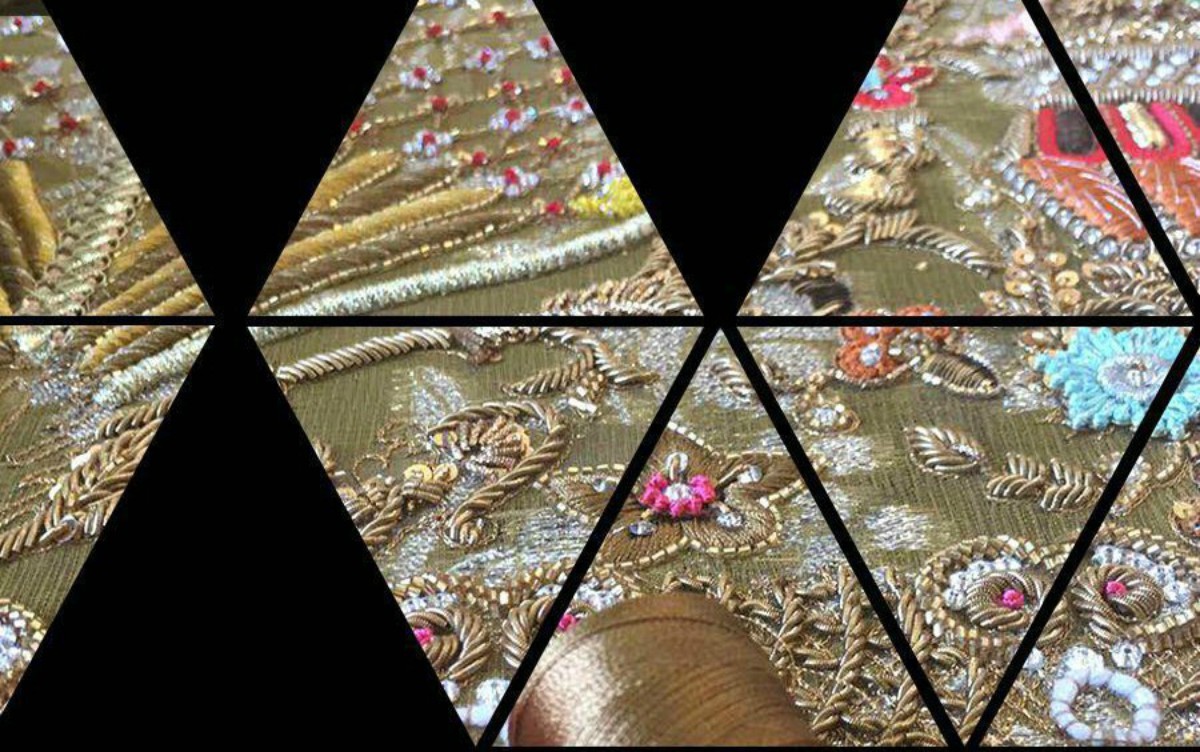 Tena's views are echoed by Zainab Chottani, a designer who has built a large proportion of her clientele through regular showcases at BCW.
"I think I only missed out on BCW one year but otherwise, I do make sure I am part of it," she says. "The channel owns the event and so they make sure that it is aired repetitively, during prime viewership times such as Eid and weekends. They're also incredibly professional and it's always a pleasure working with them."
Zainab's presenting a relatively smaller collection this time – perhaps being a regular allows her the liberty to adjust the number of clothes she shows – and her ethos this time leans towards summer pastels.
Also, the cast of the just-released HUM Network movie Mah-e-Mir, Fahad Mustafa, Iman Ali and Sanam Saeed, are slated to walk the catwalk for her.
Fahad Hussayn, meanwhile, gets to promote the ongoing HUM Network drama Udaari with actors Urwa Hocane and Farhan Saeed playing showstoppers for him. "BCW helps me reach out beyond Pakistan. All our actors have fan followings especially in India and it brings in queries from there."
The inclusion of Sonya Battla for the very first time at BCW promises to be a highlight. The designer's sincere love for craft and unique aesthetic tends to bring rave reviews in droves. "The BCW team is extremely efficient and I think it will be an interesting experience," she says. Is Sonya going to have celebs on her runway? Yes, of course, although she is keeping their identities a secret for now!
Possibly one of the most exciting shows at BCW is going to be by veteran menswear atelier Amir Adnan. The designer's considerably extensive collection of menswear is complemented by a capsule line of womenswear by Huma Adnan and is focused on destination weddings.
"The modern-day wedding is not confined to one ethnic location or destination," observes Amir Adnan. "Instead, it brings people flying in from different parts of the world together and flits from one exotic locale to the other. The clothes that are then worn to such weddings are an amalgamation of different cultures. These are the designs that I am presenting. There are no shalwars, sherwanis or turbans. Instead, there are trousers, long jackets and vests, tweaked with the traditional elements that are synonymous with my design house."
Needless to say, Amir Adnan's well-thought out inspirations are a welcome change from the general milieu that simply think 'commerce' when they show at BCW. "I don't know why designers use the BCW to commercialize themselves," he says.
"Regardless of what fashion week it is, the designer is representative of his or her brand and if they don't have a new trend to set, there is no point in participating." A definite highlight of Amir Adnan's show, slotted for the third day, is going to be the long procession of celebrity showstoppers, including Javed Sheikh, Moammar Rana, Adnan Siddiqui, Azfar Rehman, Humayun Saeed and Sarwat Gillani.
Then of course there's BCW's staple 'Grand Couturiers' show, presenting a mish-mash of high-end designer labels. Umer Sayeed, Shamaeel Ansari, the House of Kamiar Rokni, Elan, Sania Maskatiya, Zara Shahjahan, Nida Azwer and jeweler Sherezad Rahimtoola all come jumbled together in this segment which may seem illustrious but really, there's nothing that interesting about designers simply searching out a few designs from their ready stock and festooning them out on Hum Network's catwalk.
Much more intriguing is the Bibi London segment, which is said to feature designs by acclaimed Indian couturiers Tarun Tahiliani and Neeta Lulla. Are these new collections, as they are being touted to be, or older stock? We'll see when they get showcased.
Other interesting details: Ketan Bhatia has been flown in from New Delhi to choreograph the show. And hair and make-up will be wielded by stylist Nabila's teams at N-Pro and N-Gents. Perhaps they will be able to dissuade BCW from its predilections for garish floral headdresses.
Remember those? Or perhaps they're better forgotten.
Email