In an announcement about the K-pop star's new single for the FIFA World Cup 2022, a new name was born.
Pakistani BTS ARMY, we apologise in advance but we have to share this with the world.
On Sunday, K-pop band BTS' Jungkook performed his new single 'Dreamers' at the 2022 FIFA World Cup opening ceremony in Qatar. Pakistani news channel SAMAA TV, like any other news portal, covered highlights of the event which included this addition to the FIFA World Cup soundtrack, joining 'Waka Waka' and 'Wavin' Flag'.
However, when they said the K-pop star's name, they made us do an audio version of a double take — they pronounced it as "Jungcock" instead of Jungkook.
It's JUNGKOOK!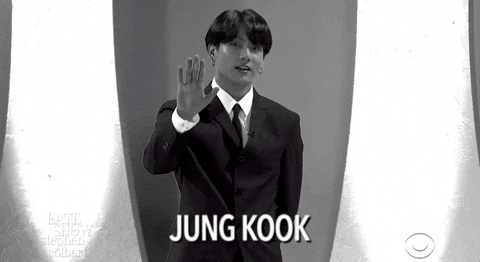 Fans displayed a range of reactions. Many were in a state of shock.
State of shock, but in Urdu.
Many of them couldn't help but laugh-cry emoji through it.
Some were a little more strict about the oopsie.
The disappointment of mispronunciation overtakes the joy of re-sharing.
We're 1000% sure BTS isn't reading Images, so it's okay.
Some users were too engrossed in the deets to care about Jungcock.
It's the thought that counts?
Though it's an honest mistake and everyone makes them, we would say that an anchor should check and confirm before they say anything, especially if it's going to be broadcast on national television. Plus, BTS are now a global sensation, that too with a huge ARMY hanging onto every piece of information that has to do with them. We must keep up with the times — though Jungcock certainly lit up our day with laughter, so thank you for that.