Located in Gharo off the National Highway, the restaurant is celebrated for its many signature dishes and very courteous staff.
It's like the proverbial pot of gold at the end of a long, winding rainbow... only, in this case, a food pot at the other end of a road trip on the Karachi-Thatta dual carriageway.
I first heard about the culinary feast offered at Cafe Imran, situated in Gharo, eons ago, but didn't quite feel the need for an adventure until recently when, early one morning, my friends and I finally decided to give it a try. We landed up at Cafe Imran after an hour-and-a-half's commute on the National Highway.
A short drive further would have landed us at the ancient necropolis and heritage-protected site of the Makli Graveyard. But that's an adventure best left to explore for another day.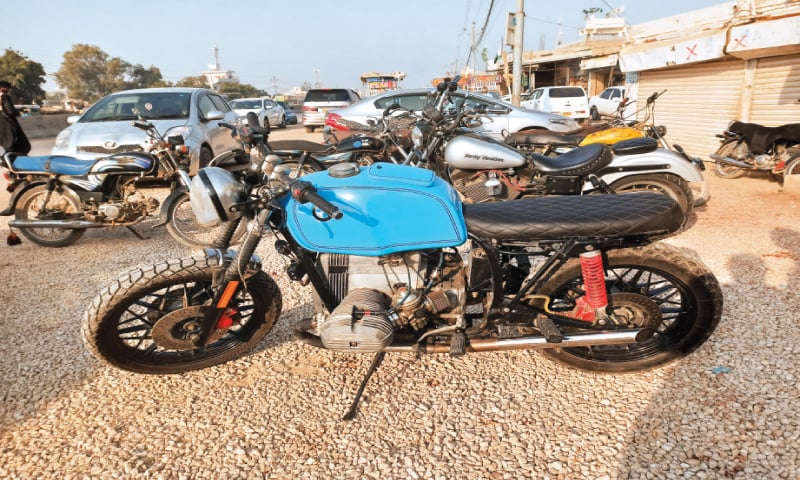 Cafe Imran is open round the clock and is situated on the left of the main National Highway, in the small sleepy town of Gharo. Why and how it came to be is somewhat of a mystery, but through sheer hard work and some culinary wonders, it has flourished into a bustling, fully air-conditioned restaurant, celebrated for its many signature dishes and a very hands-on courteous staff.
A jewel in the crown of roadside restaurants on the National Highway, Cafe Imran at Gharo is every bit worth the short trip from Karachi
Mostly frequented by families on weekends on an early morning drive, Cafe Imran caters to all your desi cravings, from chana tarkari [chick pea curry], nihari, mutton kaleji (liver), mutton qeema [fried minced meat], mutton brain masala, namkeen [salted] roast, and with a selection of Pakistani and continental omelettes, and stuffed or plain parathas.
The menu also extends into brunch deals. An assortment of hot beverages, especially doodh patti chai is the perfect accompaniment to wash down these desi treats.
We ordered chana tarkari, mutton brain masala, Pakistani omelettes, mutton qeema with plain parathas and some toast — all of them had distinct, individual tastes and were easy on the palate, with minimal seasoning and spices. A chilled, blue-tinted lemonade was ordered as an afterthought, and it went down very well with our desi breakfast spread.
Our party ended up at Cafe Imran quite early on a Sunday morning, and we were pleasantly surprised to see a fleet of heavy bikes parked outside, a handsome Harley-Davidson, the most prominent among them. Once inside, my eyes sought out the owners of the luxury rides, who turned out to be veterans from various professions enjoying the golden years of their lives, chasing their dreams, something like in the 2007 Hollywood film Wild Hogs.
They gladly agreed to be photographed for this piece, not considering it an invasion of their privacy in the least, as we expected. All in all, by the time it was time to bid adieu to Cafe Imran and make tracks for home, it was a morning well spent with good food in the company of our newly made biker friends, valuable assets for those who cherish both.
The writer is a member of staff.
He tweets @faisal_quraishi
Originally published in Dawn, EOS, June 19th, 2022