Its star-studded cast also includes Yasir Hussain, Farhan Saeed, Ali Rehman, Komal Meer and Shahzad Nawaz, among many others.
It's finally happening — the Pakistani drama industry is finally giving us strong female leads that have their stories instead of being side characters in a man's story. After Sinf-e-Aahan's female-centric storyline, we've got actor Zara Noor Abbas taking up the role of Badshah Begum, a queen worth fearing and revering by the looks of the first teaser.
Abbas captioned the teaser on her Instagram, "Hum aurtain kisi ki jageer naheen, keh hum per shartain aur baaziaan lagayee jayein [We women are not someone's property that we have conditions attached and people betting on us]."
The teaser featured a poker-faced Abbas in regal attire, pulling a sword out of its sheath and then sitting on a throne. "Honour is always associated with a woman and it's always a woman who has to sacrifice. Maybe that's why this throne needs only a woman," she said in the clip.
Designer Munib Nawaz and actor Parisheh James commented under the post to hype Abbas up. The writer of the show, Saji Gul, also commented saying "Wow Zara awestruck myself" to see his script in action.
The Ehd-e-Wafa actor posted the first look of her character recently. The picture featured her sitting on a wooden throne with half of her body ablaze and the caption, "This throne deserves a woman."
Her loved ones were quick to rain down praises — her husband Asad Siddiqui wrote "My Badshah Begum!"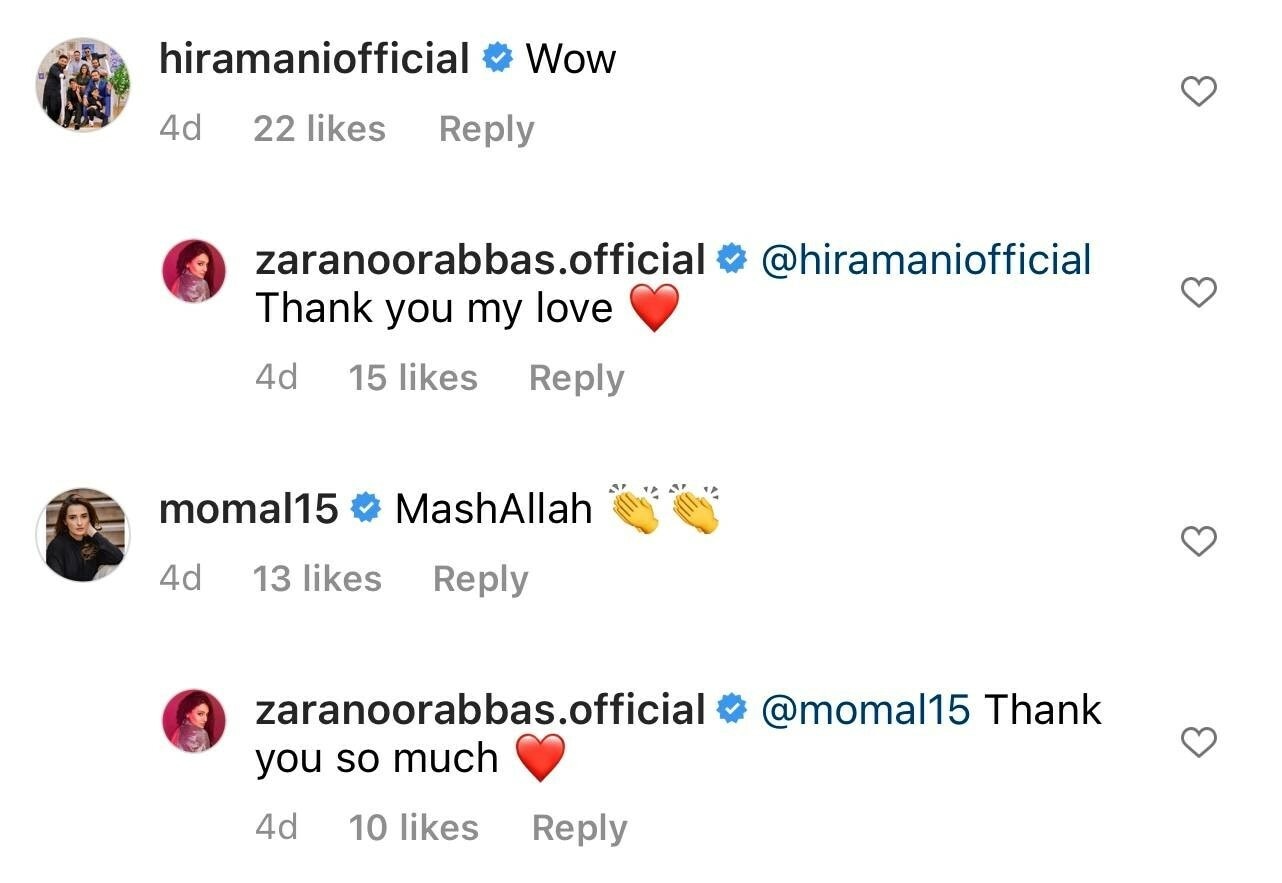 Actors Hira Mani and Momal Sheikh were among her well-wishers.
With an exciting lineup that includes actors Yasir Hussain, Farhan Saeed, Abbas, Ali Rehman, Komal Meer and Shahzad Nawaz, the drama will air on Hum TV and is a joint collaboration between Momina Duraid Productions and Rafay Rashdi Productions.
In an earlier comment to Images, Hussain shed a little light on the upcoming drama (though not enough to satisfy our curiosity about the intriguingly named drama). "Yes the drama has Farhan, Ali, Zara Noor Abbas and many other people who are brilliant actors. [The drama] has been written by Saji Gul."
Gul is a prominent name who also wrote O Rangreza (2017) starring Sajal Aly and Bilal Abbas Khan.
"It is a very different drama and my character in particular is quite different from other [characters]," Hussain added.
Abbas was all praise for the cast of Badshah Begum. "There are so many amazing people [in the drama] and the cast is really huge and everybody is extremely talented," she said.
Badshah Begum was originally a film but was later turned into a television series project.