For Khan, the drama doesn't intend to glorify marital rape through Murad, however, it does intend to address the social issue.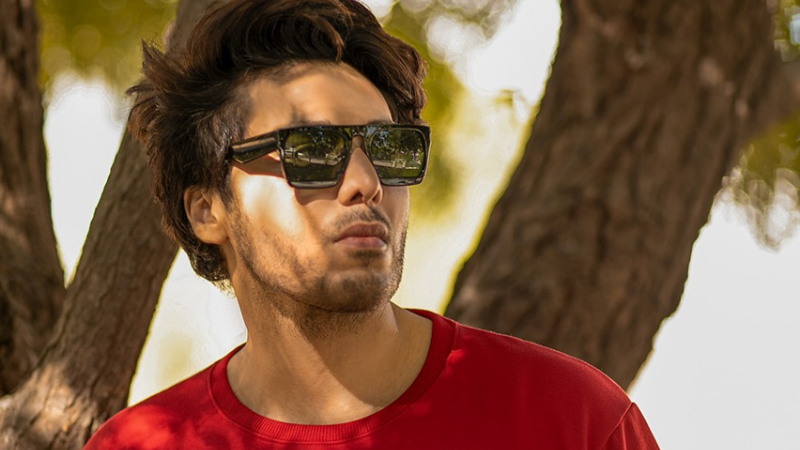 Qissa Meherbano Ka is a hot topic on social media these days. The ongoing HUM TV drama has attempted to address the issue of marital rape through its two main characters, Murad and Meherbano. We recently had a chat with the man behind Murad, aka Ahsan Khan, and asked him about his villainous character and how Qissa Meherbano Ka aims to tackle the sensitive issue of marital rape in the coming episodes.
More than a few netizens have expressed concern about how Qissa Meherbano Ka is condoning violence by showing a downright abusive relationship between Meherbano (played by Mawra Hocane) and Murad. The last three minutes of the 15th episode, which aired two weeks ago, grabbed everyone's attention for a display of marital rape.
For Khan, Qissa Meherbano Ka does not intend to glorify marital rape through Murad's actions towards Meherbano, however, it does intend to talk about a social issue that not many recognise as a legitimate cause for concern.
"I know marital rape is a very tricky thing to discuss because most people do not understand it," Khan told Images. "However, if you get into the details [of the issue], you'll see it is an unfortunate experience that many people go through and they can't say a word against it most of the time.
"People do not talk about the issue of marital rape a lot and for the majority of people, this issue does not even exist at all. However, marital rape does exist and I am not saying that it happens everywhere and all the time, but it does exist."
He went on to define what a marriage should be. "We have to understand that marriage is a union of love, respect and regard between two people and if that doesn't exist between two people then this is a serious problem in the relationship," Khan stressed.
According to the Qayamat actor, while the drama hasn't explicitly shown marital rape, it has "highlighted it without sensationalising it". "The depiction has been very subtle," he said. "Iqbal Hussain and Momina Duraid made the drama in such a sensitive way that the direction did all the telling without us having to show much as actors. They directed in a very positive way, without sensationalising the issue."
We went on to ask Khan what's on everyone's minds these days — will his character Murad get a redemption arc in the ongoing drama?
"Personally speaking, I don't see any redemption arc [for Murad in the drama]," said Khan. "He's such a bad guy. In our society, we keep on waiting for justice against individuals who are so unfair and need to be punished but it doesn't happen. While I personally feel this character should be punished for his actions, I can't give away the highlights of the story because of where it is going. In time, viewers will understand why we showed certain things the way we did and what the consequences from that were."
This isn't the first time Khan has played a villainous role in a drama. Is there a specific reason he keeps gravitating towards doing characters such as Murad?
"Its been years that I have been performing as an actor and I have done so many types of characters," he said. "I've played the hero for many years, you know your run-of-the-mill heroes. I've been gravitating towards doing a negative role for a few years now because I wanted to do something different and negative characters give you a lot of margin to perform.
"That is how I got to do Udaari. Recently I played a very negative character who turned positive at the end of the drama in Qayamat as well, a character that was really highlighted and appreciated. Just like this I felt that the character in Qissa Meherbano Ka allows me a lot of margin as an actor," he said.
"There were a few issues being raised in the play that made me want to be a part of the drama," he added.
For Khan, it is important that his projects allow him to raise his voice against certain social matters.
"I have a stance of always raising my voice on different issues that aren't talked about a lot [in society] and I feel it is okay to raise your voice. It's when you discuss an issue that it is understood. That's when people think about the issue deeply, and that is very important," said the actor.
"A lot of people have also told us that we shouldn't discuss a topic like [marital rape]," the actor pointed out. "I love my audience and I respect their feedback and I feel that we should work and move according to our audience because that's how you also entertain them, but with entertainment there comes a [social] responsibility as well.
"I am not against showing negativity on television. However, if you do show something negative in dramas, then you should show the dire consequence that [come from negative actions] as well. "Personally, I am definitely against against glorifying villains and glorifying negative people," he added.
Khan is already seeing the impact that Qissa Meherbano Ka is having on his audience.
"On social media I am getting different kind of responses," he said. "A few women messaged me and gave me very positive feedback. People have told me how they've been through this in their personal lives and how it was a big reason for their separation [from their spouses]. If someone is brutal and intolerant with you, and shows you no love or kindness, that creates a lot of difference [between two people].
"I am glad that people are watching the play. It was topping the charts in the UK, and in Pakistan too it is getting a really good response. After a few episodes we will raise another issue in the drama which is very important and you will see a spark in that also," Khan said.
"As an actor I have worked to entertain people, I have worked for my bread and butter but also I am very proud and glad that I choose to do issue-based stuff as well. Although I do get backlash for that decision — I won't get into the details of that — in our society, and every society, it is important for people to stand up for something."