Osman Khalid Butt, Ahmed Ali Akbar and Uzair Jaswal were a few of the stars who showed off their moves at the event.
Actor Usman Mukhtar and his guests were the life of the party at his mehndi in Islamabad on Thursday night. While day one of Mukhtar's wedding festivities seemed a more sombre affair, his mehndi turned out to be an electric event filled with some impressive dance routines.
The mehndi guest list included many of the industry's A-list stars. Ahmed Ali Akbar and Osman Khalid Butt were seen posing with singer Uzair Jaswal and actor Mariyam Nafees at the event.
Producer Nina Kashif was also spotted having a good time alongside actor Hareem Farooq.
Seems like pink was the colour of choice for both women and we love their outfits.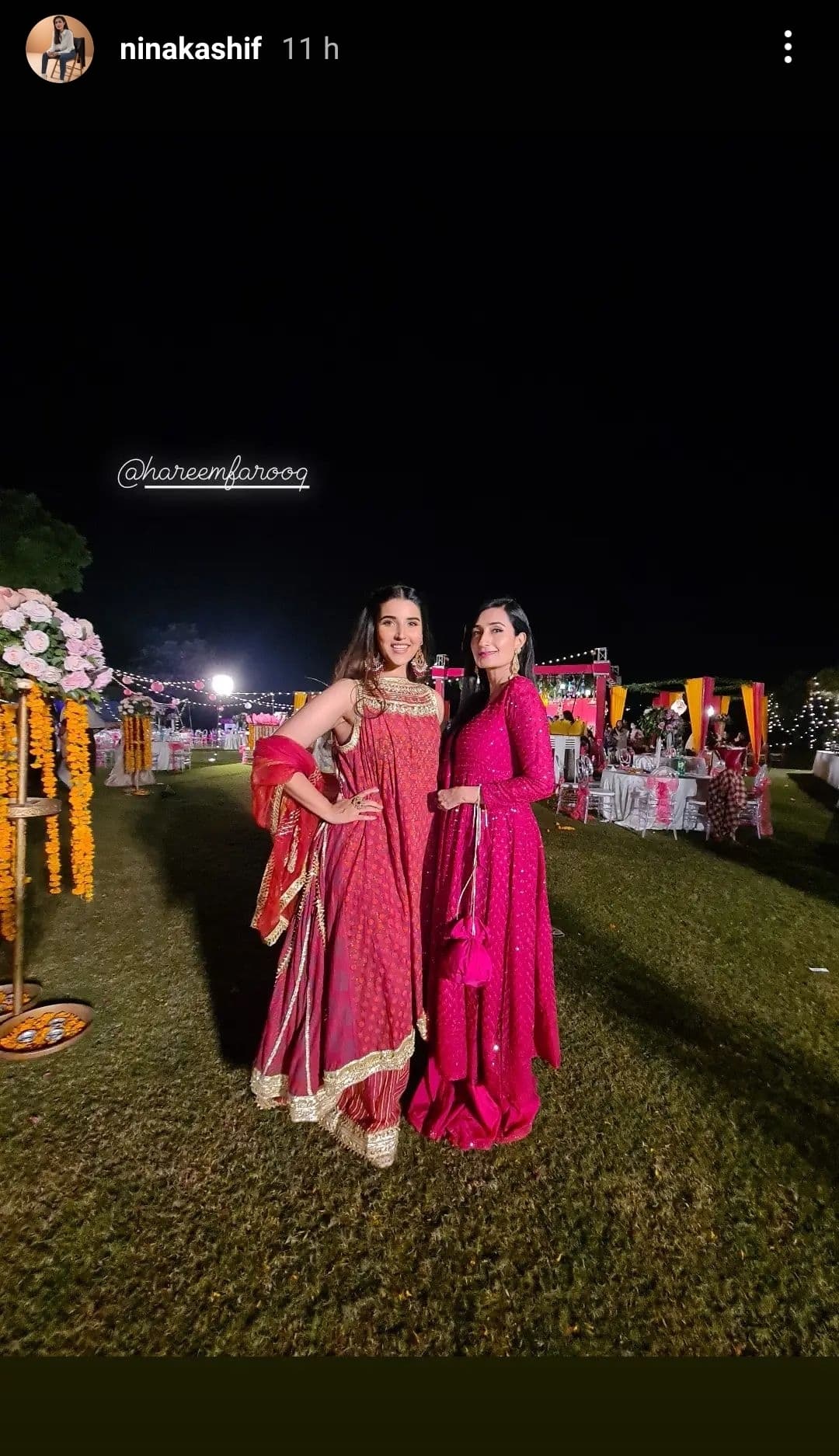 Speaking of wedding outfits, looks like the groom's mehndi look was designed by Sadaf Fawad Khan, actor Fawad Khan's wife.
Mukhtar's wife Zunaira Inam Khan wore a beautiful ensemble herself.
Khan was no shy bride either. She cheerfully busted some moves on the dance floor alongside family and friends.
No one could keep Mukhtar away from the dance floor either. Look at him go in that gold jacket and sunglasses.
The dance floor was further lit up by the bride and groom's family and friends. Here we have Butt and Akbar killing it with their performance.
Here's another fun one from Butt, Akbar and the gang.
Mukhtar and Khan tied the knot at a nikkah ceremony in April. Their wedding functions are now being held around six months later.
We're sure everyone is enjoying seeing pictures and videos from the wedding because they look so fun. This was not a wedding where people sat around awkwardly — everyone seems to have had a blast!