A call for song suggestions was made and we rushed to answer it.
Coke Studio recently asked its followers a question on Instagram that got us thinking. Coke Studio has always been experimental and unique with the songs it puts out and we expect the newest season to be no different.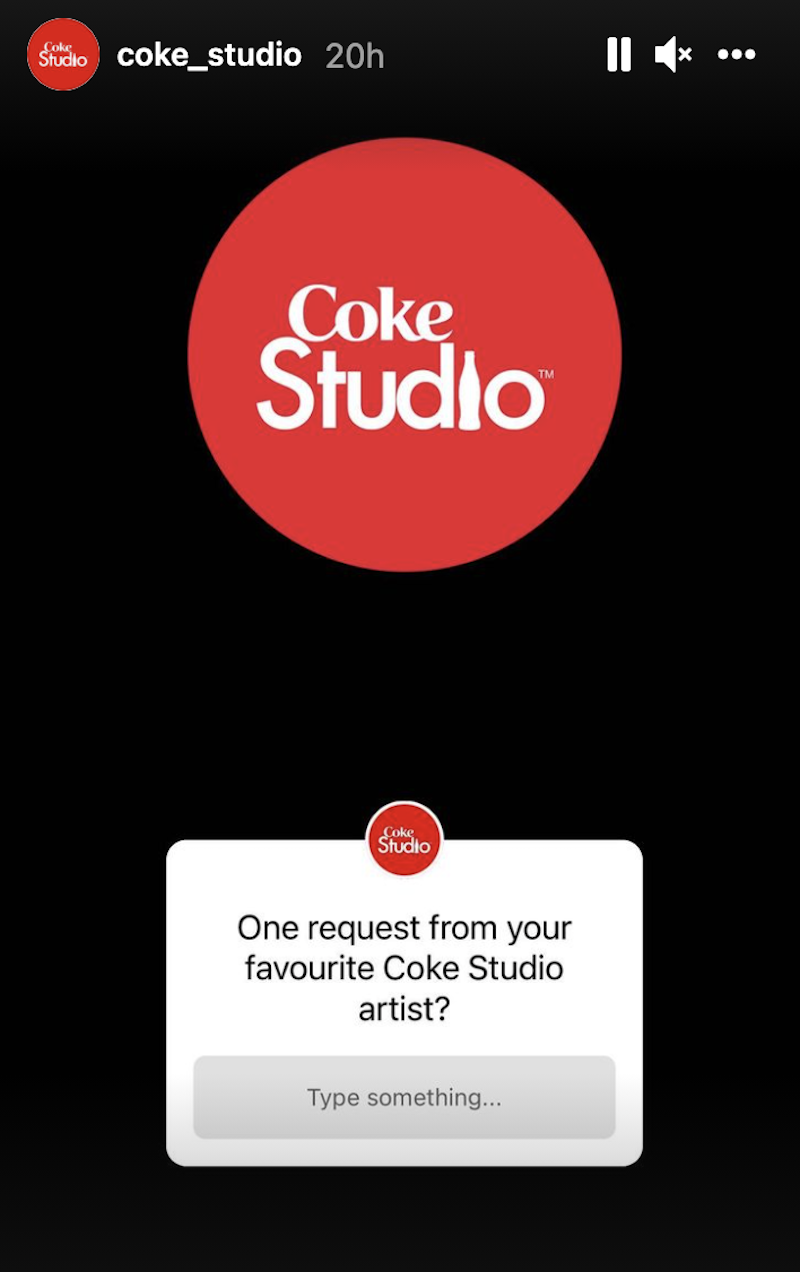 A call for song suggestions was made and we rushed to answer it. Here are some of our picks for songs we would like covered on the latest season of Coke Studio, plus a few suggestions for artists to cover them.
Mehndi Ki Yai Raat
'Mehndi Ki Yai Raat' is a song we all have grown up listening to at every desi wedding. But as more hip and trendy songs take centerstage, this timeless classic by Jawad Ahmed gets easily missed from the playlist of modern day dholkis, mehndis and mayoons. I would love to hear Coke Studio's version of this masterful piece!
Ayesha Mansoor, Sub Editor, Branded Content
Sanson Ki Mala Pe
It would be great to see Arooj Aftab perform on Coke Studio. The singer has a soulful voice and her ghazal inspired renditions are the kind of music you'd play on repeat on a rainy day with a cuppa in hand. Her voice and poetic lyrics do all the heavy lifting in her songs, the orchestra in the background is soft and doesn't overshadow the singer. One song I'd love to see her cover is 'Sanson Ki Mala Pe' by Nusrat Fateh Ali Khan.
Pernia Mubashir, Sub Editor, Images
Dil Ne Tera Naam Liya
Back in the day, Hadiqa Kiani's 'Dil Ne Tera Naam Liya' was the ultimate breakup song! The sort that you just play over and over till those AAA batteries in the walkman die out (I promise we're not that old, maybe just a little).
Here's to wishing someday Coke Studio brings Hadiqa in to do a fresh rendition of this classic, breathing in new life with her signature vocal technique. Honestly, I don't think anybody from the new lot would be able to do this one the kind of justice it deserves. They could give Zoe Viccaji a chance though!
Fatima Azeem, Manager, Branded Content
Yehi Zameen
'Yehi Zameen' by Vital Signs is one of the (comparatively) lesser known patriotic songs by the pop band. The song has all the makings of a catchy milli naghma, so a large ensemble of some our best singers plus the house band in all its glory should make for a powerhouse performance! Also, the musical interlude from 2:40 is ideal for a Coke Studio rendition using different instruments.
Zahrah Mazhar, Managing Editor
Mera Bichra Yaar
Can I be super Gen Z (even though I am not Gen Z) and say Hasan Raheem covering anything would make my day? I'd love to see a 2021 take (complete with the smooth vocals and easy melodies) on a classic song. Strings' 'Mera Bichra Yaar' has been done before by Zoe Viccaji but Hasan's take could (and should) be less true to the original and more true to himself.
Siham Basir, Managing Editor Images
Na Re Na
If I have to pick one song for a Coke Studio remake, it would be 'Na Re Na' by Ali Azmat.
Of course this has to be done by the man himself and for some of the low notes I'd like to see Ali Noor on the vocals alongside Ali Azmat. Some electric guitars by Shallam and Omran perhaps to add some zing to the mix.
Omer Hayat, News Editor
What songs would you like to see covered on this upcoming season of Coke Studio?