Actor and producer Adnan Siddiqui took to Instagram on Friday to engage his fans with a Q&A session. Questions (probably) poured in from fans all over Pakistan and beyond, and he answered them, much to his fans' excitement.
Fans wanted to know how old the A Mighty Heart actor was, a question he slyly tried to curve, replying, "What do you think?" with an accompanying picture from his younger days.
The internet, however, reports that he is 51 years of age.
A fan appreciated Siddiqui for his role and performance in his 2014 drama Mere Humdum Mere Dost, inquiring if he is as sensitive in real life as his character is in the drama.
The actor, predictably, felt ambiguity was the way to go. "Maybe...maybe not!" he answered.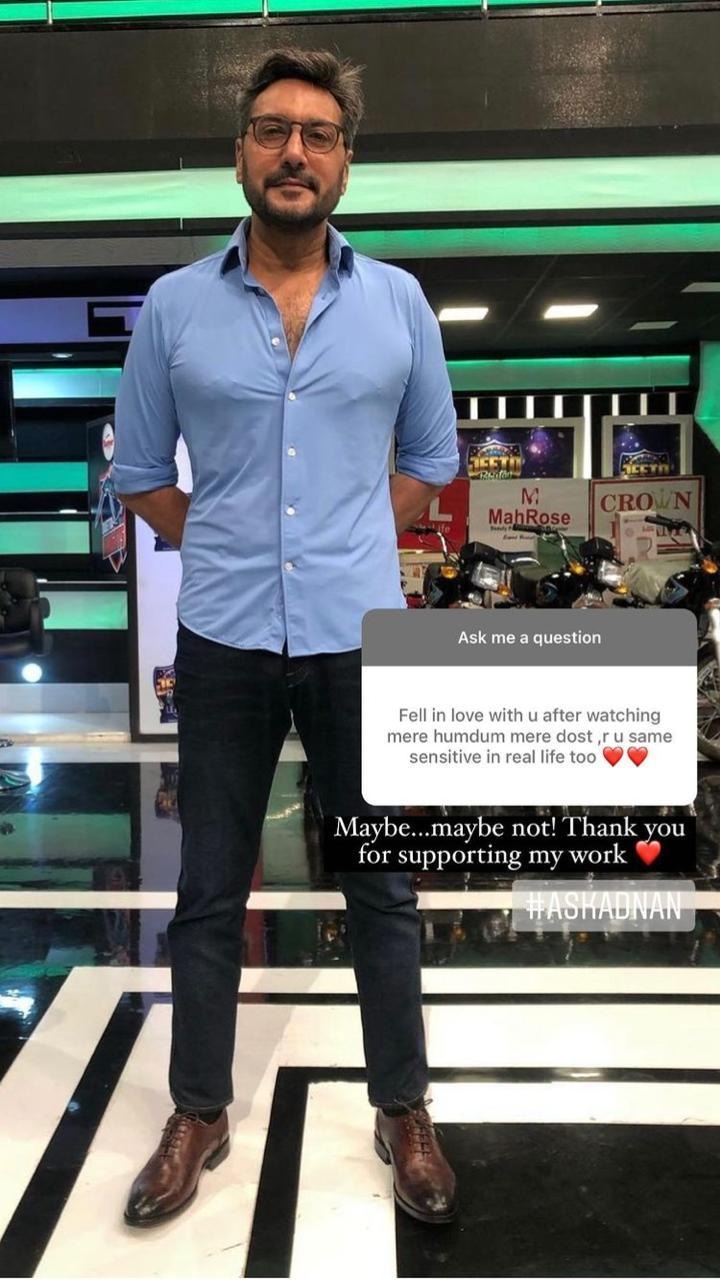 When asked about his next drama, Siddiqui answered that he prefers quality over quantity.
Fans wanted to know his thoughts on Pakistan's pop sensation Atif Aslam. "Pride of Pakistan!" he said, and we agree.
When asked to say a word for his co-star from his Bollywood debut, Mom, Sajjal Ali, he called her talented.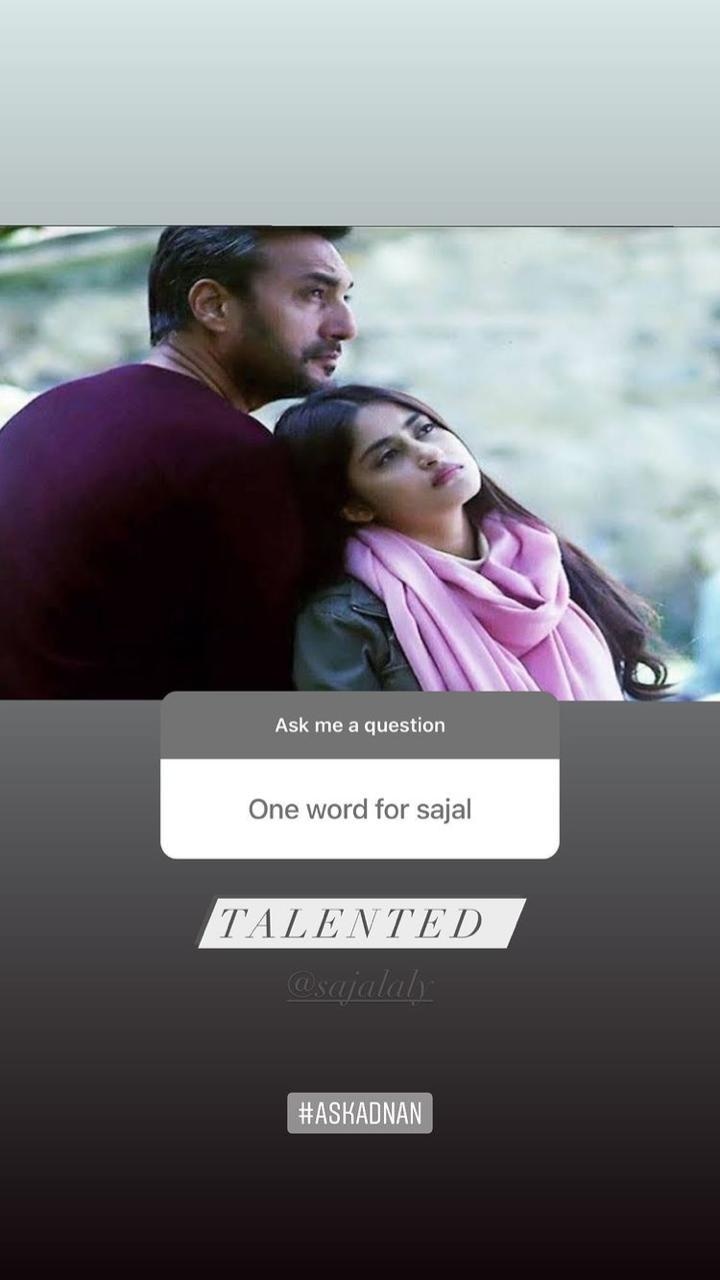 His co-star from TV hit Meray Paas Tum Ho, Ayeza 'Api' Khan, he says, in one word, is professional.
The actor received appreciation and love from fans around the world, to which he expressed his delight. We just wish fans had asked better questions of him. If we had the chance to Adnan Siddiqui anything, we probably wouldn't ask how old he is.