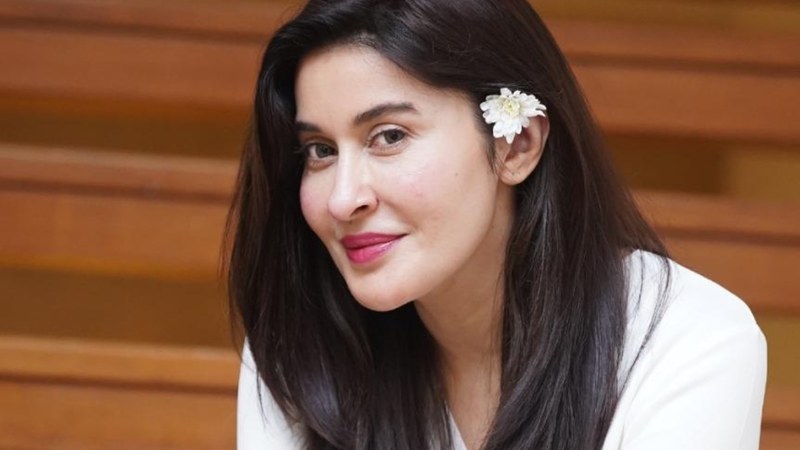 After a three-year break from the screen, Shaista Lodhi has ventured back into acting with Marina Khan's upcoming serial Pardes.
A spokesperson for Lodhi spoke to Images, giving an insight into the story and how her character — a woman who is home while her husband work abroad — develops with each episode.
"Women from desi families are very strong-headed and can do anything for their families, their homes and the people living in it. They are very sacrificing despite the fact that life isn't very adjusting for them, but they find ways to adjust around it. So the character is very relatable — just like the aunts we see in our homes," she said.
"These women are very calm and composed and people believe that just because they are involved in everyday domestic affairs, they might not be very intelligent. But a traditional, South Asian woman is very solid — and that is who Zubaida is in this story."
The storyline of Pardes is being touted as something people can connect with.
The show is about people who live abroad but whose families are based back home. A man living abroad to earn a living while his family are left behind in Pakistan is a common occurrence. According to Lodhi's spokesperson, the show is about how the husband misses out on a lot of bonding and happiness with his family.
Lodhi was approached by Humayun Saeed to do the project and agreed because of Marina Khan. She learned a lot from her, from punctuality to the particulars of acting — how to look the part, how to turn her into someone who looked tired and exhausted on screen.
In order to get into her character, Lodhi had to change her style and slow down her fast-paced life.
Working with Sarmad Khoosat on the project has now motivated Lodhi to take up more acting projects that come her way.
Directed by Khan and produced by Saeed and Nadeem Baig under Six Sigma Plus production, the serial is expected to release sometime after Eid.