Did you know that Pakistan is one of the most charitable nations of the world, donating over 1% of its GDP?
2020 is behind us and 2021 is upon us. We're all looking forward to a better year ahead, hopefully a healthier and safer one.
Speaking of positive thing, did you know that Pakistan is one of the most charitable nations of the world, donating over 1% of its GDP so it's a highly characteristic Pakistani thing to do to give back to one of the countless charities in the country.
If you're looking for a place to donate to, there are a multitude of charitable organisations which have recently sprung up or have been working in Pakistan for years now.
And for those of us who often find ourselves questioning the credibility of NPOs and how our donations benefit those in need, thankfully there are also umbrella platforms like The i-Care Foundation offering donation options to a list of vetted organisations doing some really important work in the country.
"As Pakistan's only donor-advised fund, we offer donors the comfort to choose NPOs that we regularly vet and monitor, ensuring transparency in charitable giving," shared the CEO, Wasiq Ismail.
Here is a list of a few organisations that not only give back to society with fervour, but are also a good introduction to the range of philanthropic endeavour in the country.
Click on the subheads to learn more about each organisation.
Let's start with Emergency Response since Covid-19 is still increasing by a frightening pace in Pakistan and we're all trying our best to cope with the virus.
The organisation aims to provide deserving patients of Civil Hospital with free treatment and medicines while providing them with the most top-notch facilities possible. With the support of donors, PPAS set up various Covid-19 testing facilities and isolation wards, offering no cost services to the needy patients.
This NGO offers support to food drives like The Robin Hood Army (TRHA), which do not take direct cash donations, by taking monetary contributions and putting them towards ration packs and then handing them over to TRHA for distribution to the less fortunate societies in cities across Pakistan.
Supporting Jinnah Postgraduate Medical Centre, Patients' Aid Foundation features the amazing Cyberknife facility, offering free-of-cost radiotherapy for cancer patients, and is currently working on building a state-of-art Stroke Unit at JMPC.
PAF stepped up during Covid-19 pandemic, setting up isolation wards and coronavirus ICUs, along with free testing for the poor and deserving patients.
Then there are charities focused towards people's livelihoods to help empower the less privileged in society.
Aman Tech is a state-of-the-art vocational training institute designed to transform the youth of the country into productive members of society by teaching them both vocational and soft skills and aligning them to the needs of the local and international labour market.
The institute trains students in 13 different trades making them market-ready in 6 months; so far, they've had over 15,000 graduates pass through the doors with a job placement rate of 72%!
Human Empowerment and Welfare Trust provides small interest free loans to the underprivileged to help them access capital for entrepreneurship opportunities, so that they may achieve higher incomes and improve their livelihoods and social mobility.
Rashidabad Memorial Welfare Organization aims to set up model villages throughout the country which will integrate all essential facilities to benefit rural communities.
Their main focus is on education, health and vocational training to empower them with knowledge so they can invest in their villages rather than feeling the need to migrate to urban cities.
If helping out the oppressed is your calling then these social protection charities may serve you well.
Legal Aid Society (LAS) recognises the challenges marginalised and underprivileged communities face when trying to access justice in Pakistan and therefore seeks to provide them with legal aid and assistance services.
Panah provides shelter and support to women victims of domestic violence, sexual abuse, assault and exploitation, as well as works with other voluntary organisations and their partners through education, research and services for the benefit of abused women and their children.
Special Olympics Pakistan is a not-for-profit organisation that works towards transforming the lives of people with intellectual disabilities through the 'Power of Sports'.
It provides sports training and athletic competition for children and adults with an intellectual disability to develop their physical fitness, build up their courage, experience joy and create bonds with other Special Olympics athletes.
A wise man once said, 'The foundation of every state is the education of its youth', and that is exactly what the following charities seek to promote, but for groups of the often neglected children with special needs.
Aziz Jehan Begum Trust for the Blind aims to alleviate the sufferings of the blind and visually impaired by training, educating, rehabilitating and enabling them to live a life of honor dignity and self-respect with physical and financial independence.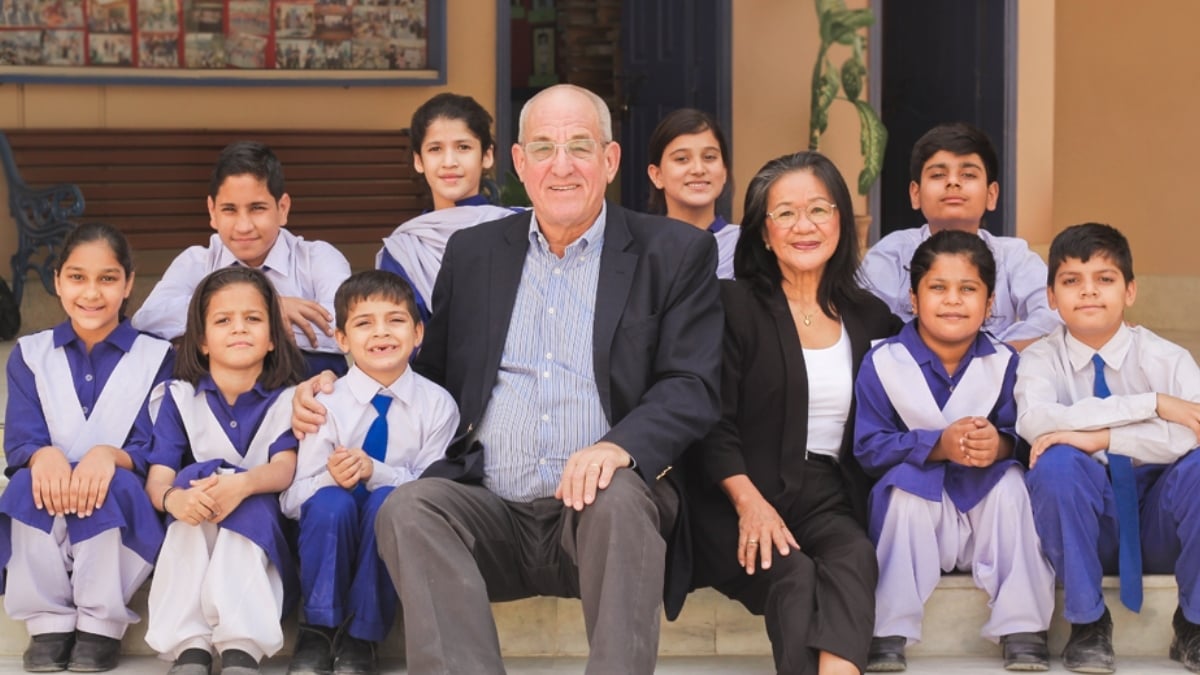 In Pakistan, there are over 1 million deaf children of school age, yet less than 5% attend school. Family Educational Services Foundation (FESF) is seeking to bridge this gap via its Deaf Reach Program.
Deaf Reach is the only school system for the Deaf in Pakistan with a branch network, and employs over 200 full-time salaried teachers and staff. The institutions focus on a holistic, community-centered approach, and particularly on female enrollment.
This not-for-profit Institute is an academic and developmental school for children with intellectual disabilities, autism and secondary disabilities. It provides functional academics, daily living skills, adaptive physical education, developmental art therapy, computer skills and vocational training so the children can be independent in society.
---
If any of the charities listed above interest you, you can click here to make a donation.
Please exercise due diligence to ensure your satisfaction before donating to a welfare organisation. If you know of other trustworthy organisations who you feel need help and assistance, please leave their names and contact information (preferably with links) in the comments section below.