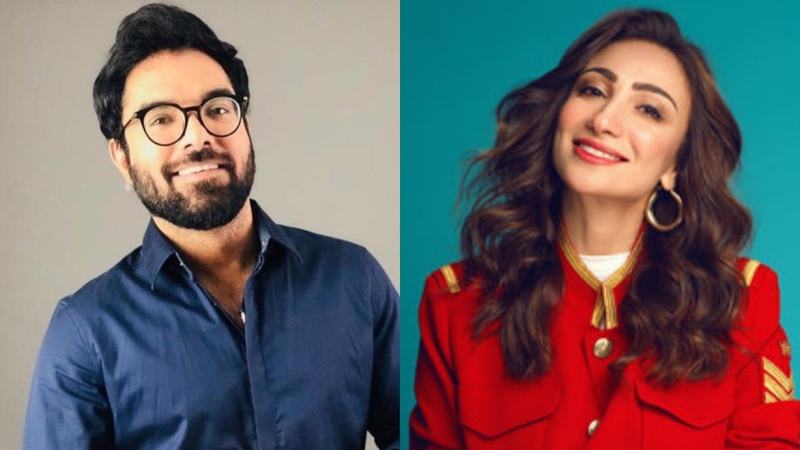 It's hardly surprising that Yasir Hussain has been at the centre of controversy for his somewhat harsh views regarding Ertugrul and foreign actors working in Pakistan.
Recently, taking to Instagram once again, the Jhooti actor found himself making a distasteful comment regarding local artists dressed up as the foreign stars; implying that they won't get the attention and coverage they deserve based on their nationality.
"No one's going to give them the same importance because self possessions are always undermined and undervalued while others seem better," he wrote.
Thankfully, Anoushey Ashraf clapped back, sharing that one should respect artists from all over the globe.
"Let's just gently remind Yasir that NO one is kachra for one. And even if their work isn't at par to his liking, actors from around the world must be respected. It should be an unspoken 'bond' of mutual respect between artists. You'll know your struggles better than the world does," she replied.
"Having said that Ertugrul is far from kachra, if anything the series is an eye-opener for how people are finally rejecting 'kachra' work at home and looking out for better scripts, shows and budgets. Lastly, these people in the picture have gotten some attention because of the play itself, not because of any of us anyway. So thanks to a foreign drama for having inspired them to come forth."
"There are always pros and cons to EVERY situation, let's just look at the good sometimes," she said.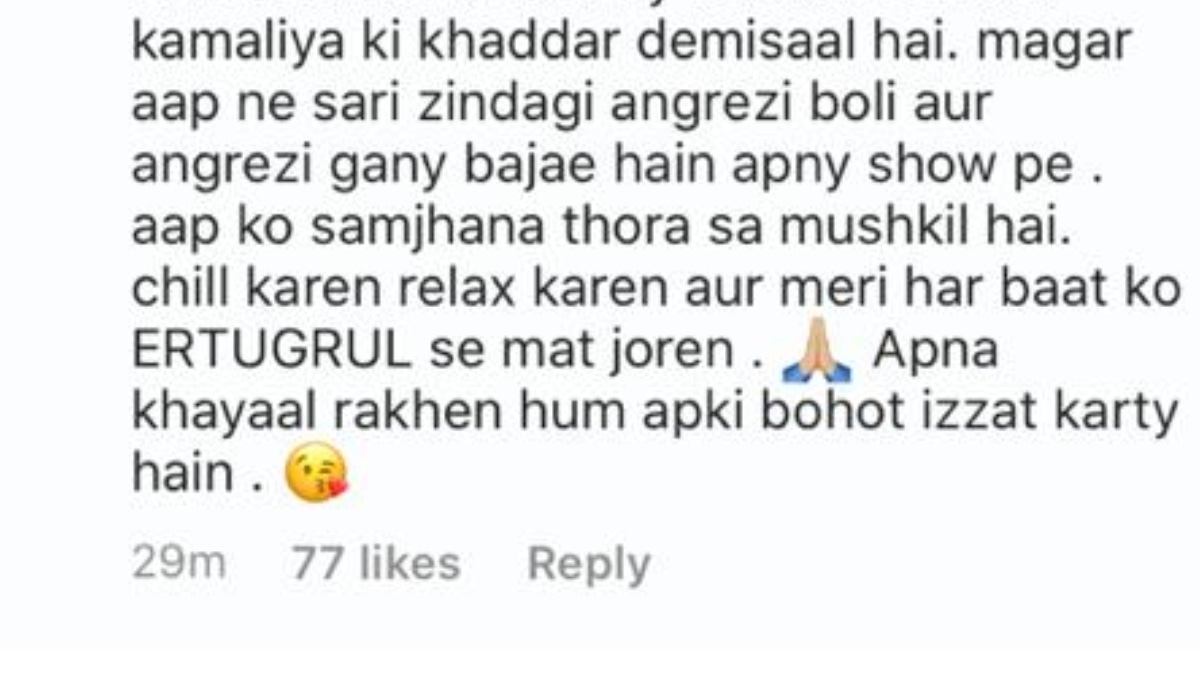 Resorting to a patronising "calm down", Hussain denied mentioning Ertugrul in the first place and continued to reiterate how local productions are not given importance like foreign ones.
While we see where Hussain might be coming from, we agree that respecting and appreciating talent and art despite boundaries and nationalities should be the norm.
If not like Ertugrul, there are unlimited niches local artists can build a name for themselves in - without feeling threatened, or insecure.
Email