The actor had a discussion with aunt Moni Mohsin about her collection of short stories, Indo-Pak relations and Donald Trump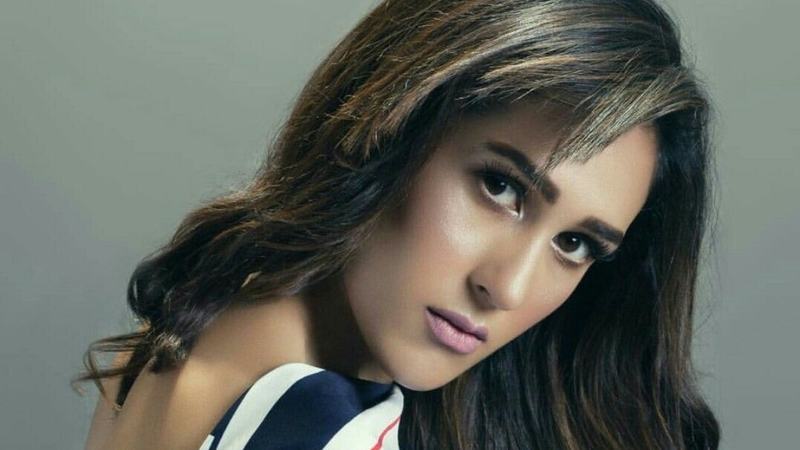 Mira Sethi has a book ready to release.
The actor had an interesting live session with writer and khala Moni Mohsin where she revealed among other things when people can expect her book release.
"I wanted to make a formal announcement," explained Mira. "But since this is ghar ki baat, my book is coming out in April 2021. I'm so happy, because it kept getting delayed, and I'm due to get the first edit of the book any day now."
Sethi is not revealing the title of the book yet but we did learn that it's not a novel but a collection of short stories.
According to the actor, "Most of the characters are young, but I've also included two short stories that revolve around a female politician. I wonder where I got the inspiration for that?"
Speaking about her own current reading list, she said, "I actually haven't read much fiction recently, because it feels there is too much happening in the world and I'm just trying to understand it. So I've been reading a lot of non-fiction."
"I recently read, The Age of Surveillance Capitalism. Then I also read, Trick Mirror, it's about the age of the internet and the contradictions the internet brings forth. It had a really good chapter on communism, which I discussed earlier with a friend on Insta live."
The conversation between Sethi and Mohsin also touched upon politics.
It started off discussing Pakistan's relationship with India, about which Sethi said, "What really gets to me is that we've been fed and they've been fed that we are two very militarised countries. Ours is an especially militarised state, and even on the other side, things are really bad. They'll know effects of 'social engineering' in the next ten years. And it's so artificial."
"And the thing is about these protests happening everywhere in the world right now, and even in Delhi last year, is that people have understood that militarisation and having a bloated state is not the way."
She added, "You have to reallocate resources to health and education, especially after corona. Everyone has understood that front line workers are the real workers. It's so important for the social contract to be renegotiated. First the Americans need to oust Trump."
About Trump, she went on to say, "Trump is an agent of chaos, he is a narcissist, he is a psychopath. But he has also managed to hold up a mirror to to America in a way that Americans hadn't seen before. He has brought forth a lot of ugly realities, and sometimes for change to happen you need to be jhanjhoroed. And I also think Bernie has had a huge role to play in sparking the younger generation, despite being so old."
Always a pleasure listening to the eloquent Sethi and her illuminating insights.