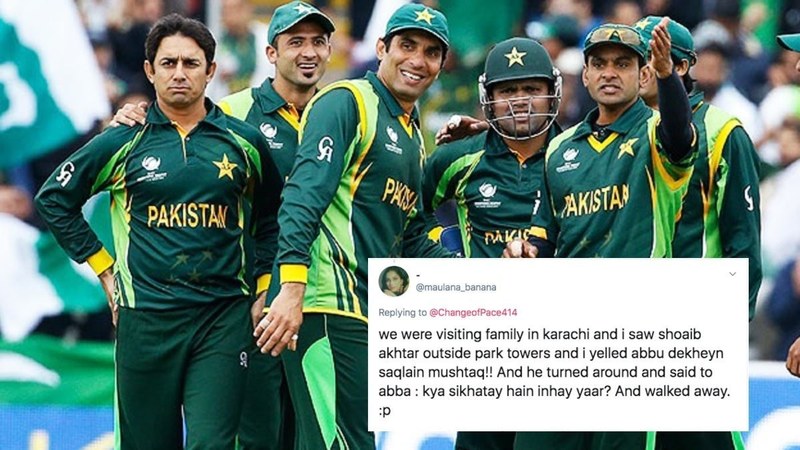 Pakistan loves cricket as much as it loves its cricketers. So what happens when a fan meets their favourite sports star?
After a cricket account on Twitter asked for people to share their 'encounters with cricketers', we found out some interesting stories. Wonder if the team has seen these yet.
When in doubt, take the long route
Make sure to double check
Here too...
Lesson learnt
Oof!
Talk about consistency
Stand side by side
He went there!
This one's for the scrapbook
Don't blame you one bit
Carpe diem
Always that one kid who's daddy makes it happen
Keeping it real like
Priorities!
This one wins
Email