The model started trending on Twitter after he sent out a bunch of obscure tweets about unrequited love and loyalty
We've all been in lockdown for well over a month now so it's safe to say it's starting to get to some of us.
We all have coping mechanisms we fall back on and it seems like using Twitter more often is what seems to be working for Hasnain Lehri.
No but jokes aside, has anyone checked up on him?
The model has been posting cryptic tweets about unrequited love. loyalty and longing on Twitter.
Hey, lets not blame SRK here!
His emotions seem to have resonated with many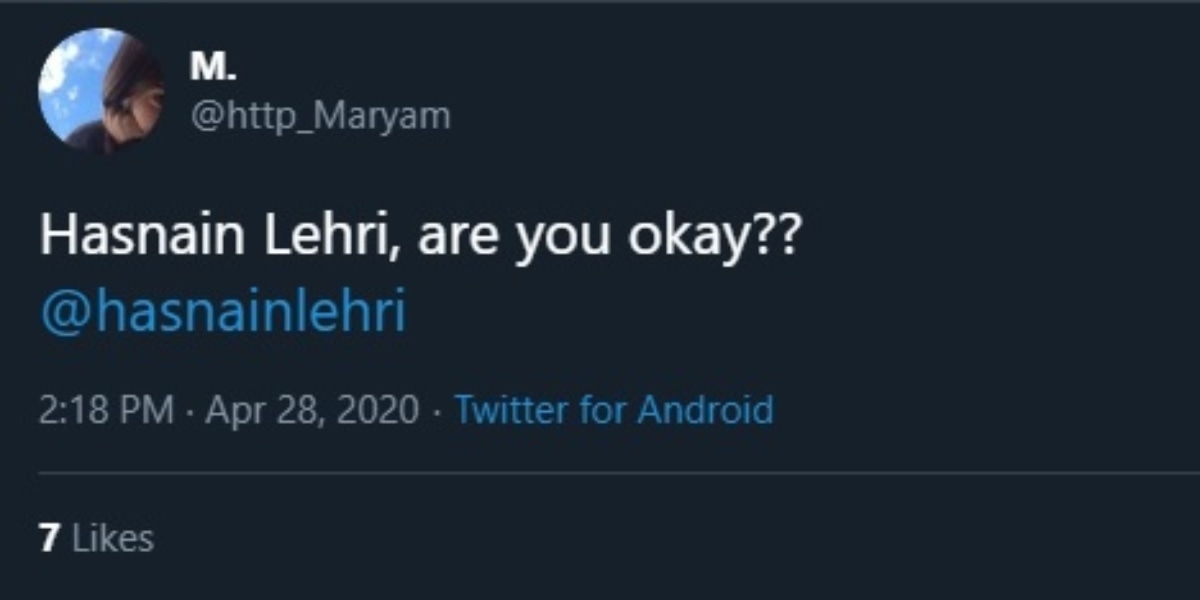 Meanwhile, not to make assumptions but Sabeeka Imam, who announced their breakup in December also recently tweeted this:
And THIS:
Moral of the story? Gham hour doesn't discriminate...
And also maybe don't text/sub-tweet your ex in the middle of a pandemic.