After political commentator, Fasi Zaka and filmmaker Nabeel Qureshi, Sami Khan became the latest victim of a group of online trolls.
The Wrong No. 2 star revealed on Instagram that his Twitter account had been suspended, possibly due to a mass reporting for impersonation by a group on the social media network that goes by BJP Youth.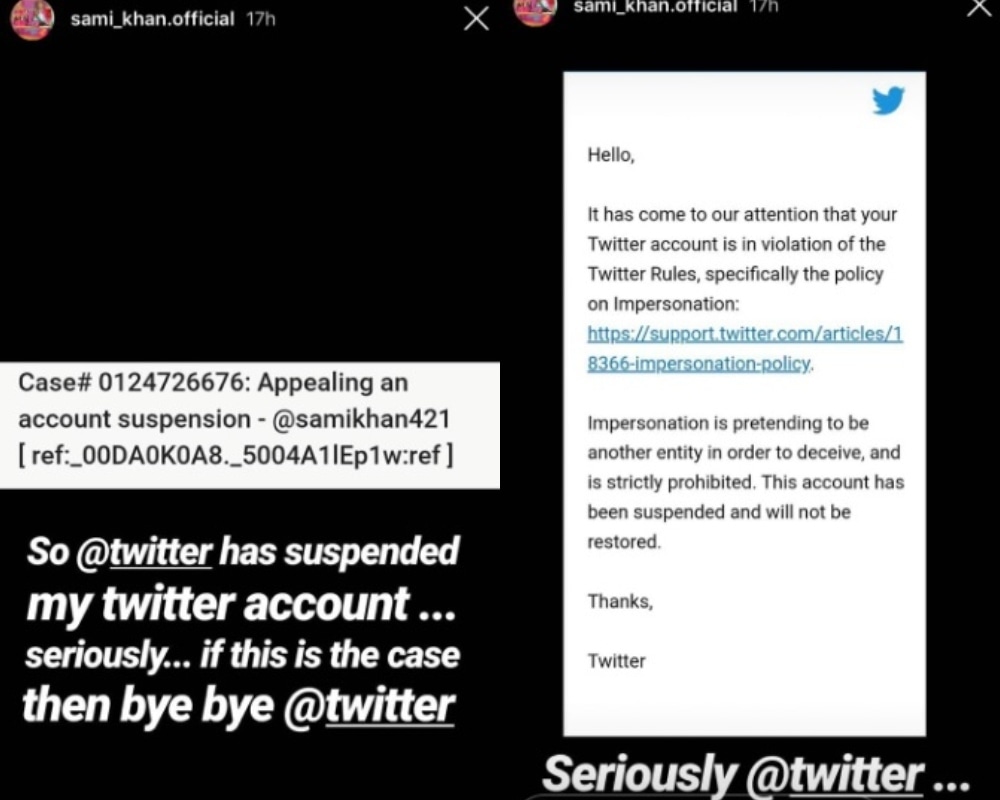 He later got his account back, also sharing the news via Instagram stories:
Clearly, if an unverified account is reported by multiple people for impersonation, it leads to a suspension of your Twitter profile; they really need to fix this glitch in their system.
Read: Nabeel Qureshi's Twitter account has been suspended
Na Maloom Afraad director, Nabeel also got his account back eventually after appealing the suspension. As did Zaka, minus 60,000 followers.
Email