Comfort over fashion - any day, right? Maybe not for all but it's definitely true for Iqra Aziz.
The Suno Chanda star is vacationing in Thailand this summer and her style file has proved to match ours. She's gone super basic and honestly, it's a breath of fresh air to see a star not feel compelled to dress up for Insta photos. She's just keepin' it real and we're so here for it.
We're not going to lie, we've been up to some no-good stalking and here's what we're loving on Iqra's Insta feed.
1) "I woke up like this"
She definitely woke up like this. Iqra's gone makeup free in Thailand and it's comforting to know that though we're all conscious of our undereye bags, Iqra has chosen to be comfortable in her skin and doesn't feel the need to live up to the everyday glamour she's surrounded with. Just the confidence we need to ditch the concealer and be more at ease in our skin.
2) It's all about comfort
Iqra's vacay closet is all about comfort, if you hadn't already guessed, because nothing speaks relaxation than a pair of runners and a loose-fitted dress.
3) You can still keep it cool with accessories
Sure you can go minimal, but that doesn't mean you have to ditch accessories entirely. Like Iqra, you can dress up a bit and wear a pair of funky earrings or a watch and have a lil' fun while throwing on your comfy clothes.
4) Make your life easy, carry a fanny pack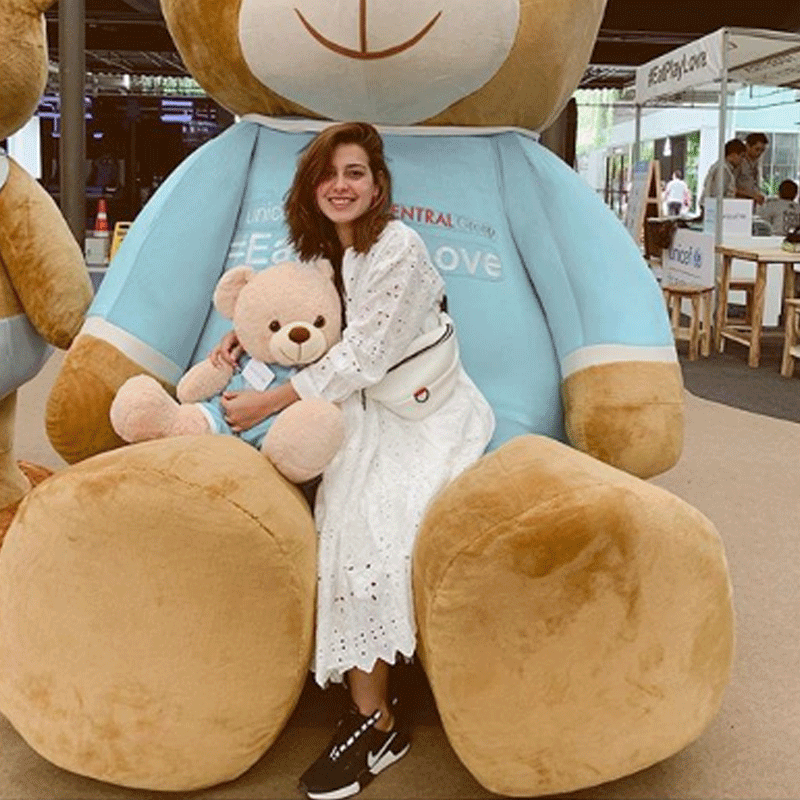 If you've carried a massive bag on vacation you know what a pain it can be. Iqra's proving fanny packs are trendy and do wonders when you're travelling. Hassle-free, fuss-free and hands-free. We're sold.
Email