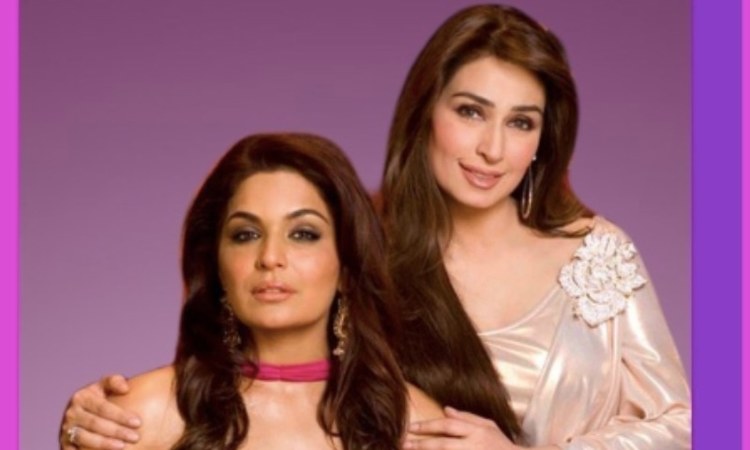 Bad blood? Reema and Meera? Nahhh.
Reema invited the cast of Baaji on her Ramazan show 'Baran-e-Rehmat' and she heaped praise on her contemporary Meera. Don't believe us? Watch the clip.
Reema gave the Hotal star the highest compliment and said, "Meera has ruled this industry. She is the queen of our industry."
Which led Meera to hold her breath and her head high - a recognition she's been waiting for since quite some time.
"She has always remained on a [high] position so working opposite her in itself was an achievement and a challenge," the host continued before asking Amna Ilyas how she held her own opposite the big star.
Meera's co-stars expressed equal admiration.
"Before working with Meera jee I was very scared; she is the queen and she has a very powerful role in our film industry," replied the model.
"I could only establish my presence through my acting and I couldn't have done that alone had I not had her support. She taught me in every scene and each step [with] her professionalism and experience in over 100 films. She's so supportive and down to earth and I never knew she was going to be like this."
Funnily enough, Amna's perception of Meera prior to working with her was not a positive one. "I thought she's a star she will obviously have attitude but I was extremely disappointed when I met her and this is a disappointment that I'm happy with. She's so supportive it was unbelievable for me, I had a lovely time working with her."
Next, Osman Khalid Butt shared that he'd dream of working alongside the veteran actor for the longest time.
"I've been a big fan of Meera jee and working with Meera jee was a dream [I had] for the past ten years which has come true because of Sabiq Malik's film (Baaji director). My experience [working in this film] was fantastic, Meera jee is consummate professional, I got to learn a lot from her punctuality and professionalism and her patience when approaching any scene."
Baaji is set to release on June 28.
Email