Brace yourselves, Suno Chanda 2 is coming!
The wildly popular sitcom was such a hit that Hum TV just had to make a sequel. And yes, Iqra Aziz and Farhan Saeed will be returning as Arsalan and Ajiya; Aziz promises we'll be seeing more of their "chemistry and bickering" again.
Iqra has revealed, "Suno Chanda is going to be so much more than what it was; there's more laughter, love, relationships, also more heart-wrenching moments. There's lot of new characters, the family's gotten even bigger. This season, you'll see how sometimes it becomes difficult to sustain relationships but you soldier through anyway because of the love you have for one another."
"I'm also waiting for it to release, just like you guys because even though we're shooting, we don't know what the episode will turn out like. Last time also, I followed the entire season on television even though I was in it but still, I was following it like an audience [member]," she adds.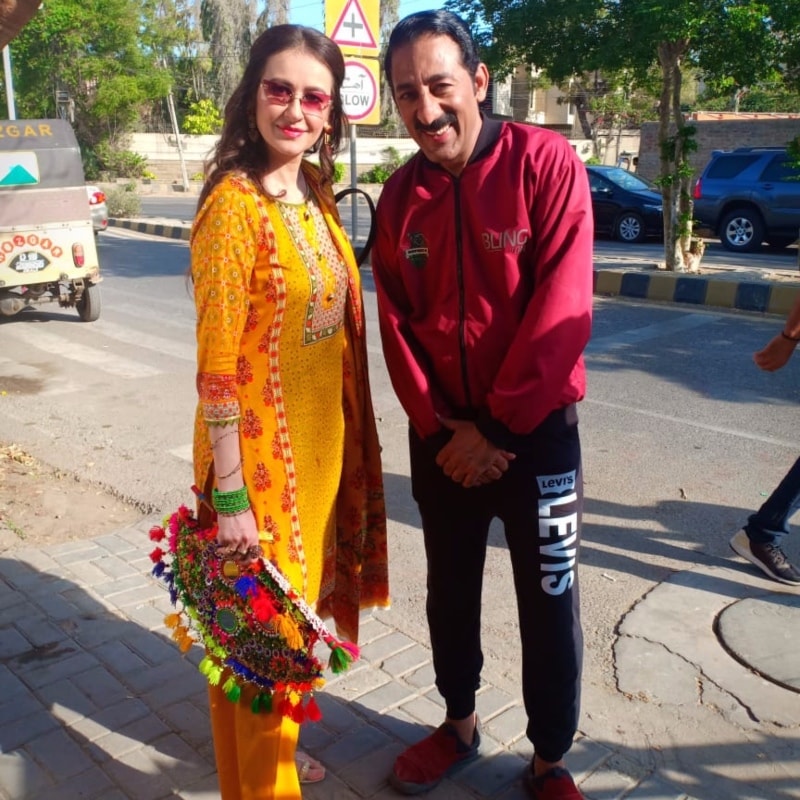 Director Ahson Talish also promised that the show will be the same thing viewers loved so much but different: "The story will go beyond anyone's imagination because we've got new additions to the family, it's going to be a really fun ride."
In fact, one of the new characters will be played by Ahson's son, Raza Talish, who says he gave three auditions to bag the role. Speaking to Images, Raza shares, "I play the fun-loving Mithoo, who is Bebe's son (played by Arjumand Rahim). He's an engineer, who's just come from the village and he's fallen madly in love with a girl because of which you'll see him behaving oddly. It's a character with depth yet very light on the surface. I think people will enjoy watching him."
Suno Chanda season 2 will be out in Ramazan,
Email