Social media platforms can be a dark place.
But they don't have to be; while trolls seem to be inescapable, we always forget that our feeds are in our control and we can tailor them as we see fit. We live in trying times and we could all use more comic relief in our lives.
Funny women make Twitter a worthy app, but often they don't get as much traction as male commentators; we thought we'd shine the spotlight on a few hilarious female-run accounts:
1) Are you the carrot cake girl: @itsokaybis
A LUMS student, Carrot Cake Girl tweets about studies, everyday life and her disappointment in the opposite sex (we can all relate).
---
---
Sara's wit when it comes to parenting and adulthood is highly relatable.
---
---
3) PANIC AT THE DISCO & LITERALLY EVERYWHERE ELSE: @Ughx3000
This feminist has zero tolerance for crap and she's voicing it. She's hilarious in the most brutal way. No need to go easy on the takedowns. It's the truth.
---
---
@mahobili has a knack of translating regular life experiences into highly relatable one-liners that elicit a chuckle every time. Like this tweet about the alarming inflation rate in Pakistan and many others:
---
---
Sana's witty observations make Twitter a better place.

---
Imaan Sheikh quickly became Twitter royalty with her no-holds-barred commentary on relationships, sexuality, body positivity and everything in between.
---
If you want some real talk, Maham's account will not disappoint. Truth bomb after truth bomb and it'll definitely make you chuckle too.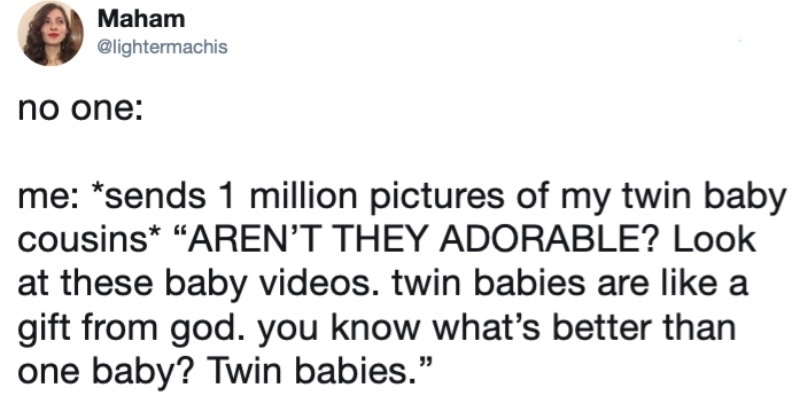 8) Prima facie female: @shmyla
Why follow her? She's a lawyer with a funny bone; her tweets will educate you AND amuse you. Expect lots of laugh out loud and on point cricket observations and analysis too.
Whoever said women aren't funny, clearly isn't following this account, that minces no words and is also downright savage at times. Plus, her tweets about being broke are way too relatable for us.
Whether it's quirky exchanges with her mother, cribbing about getting through university or memes that will make you LOL, Mashal's account is seriously underrated.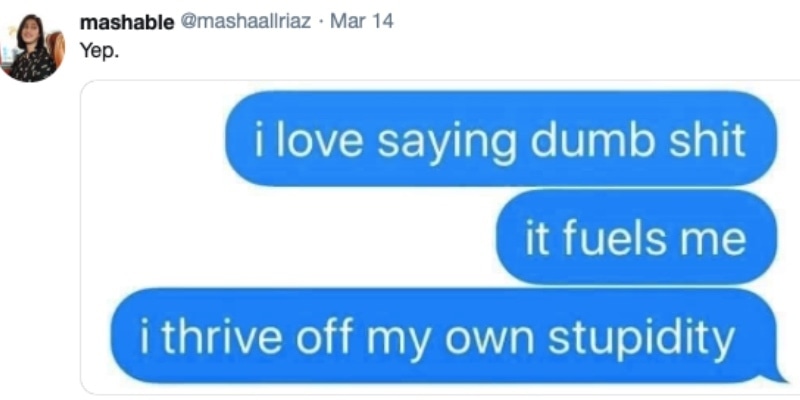 ---
This piece was originally published on 5 April, 2019.
Email