Not sure if they're more offended by the accusation by US Ambassador to Afghanistan John Bass or his bad cricket pun!
Pakistani Twitter just proved we take ball-tampering allegations very seriously.
When the US Ambassador to Afghanistan John Bass accused Prime Minister Imran Khan of "'ball-tampering' with the Afghan peace process and its internal affairs", Imran Khan's ministers jumped to his defence, eager to clear him of the charge... and correct Bass on the misplaced cricket pun.
Human rights minister Shireen Mazari slammed him for his lack of cricket knowledge...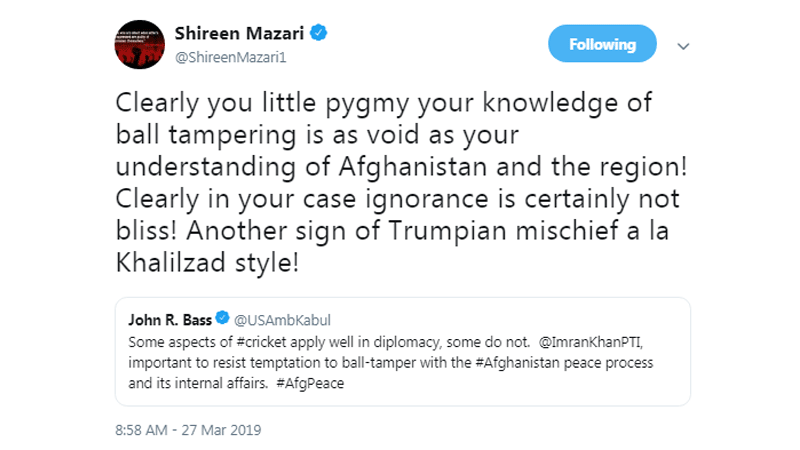 As did finance minister Asad Umar:
Bass will definitely think twice before using a cricket pun again!