With so many showcases happening in the 3 days of Fashion Week Pakistan, it can be hard to do trend-spotting.
Fret not, we're here to help.
You know what they say, early bird takes the worm; get a leg up on the upcoming summer season with our handy list of looks that caught our eye on the ramp:
Nostalgic florals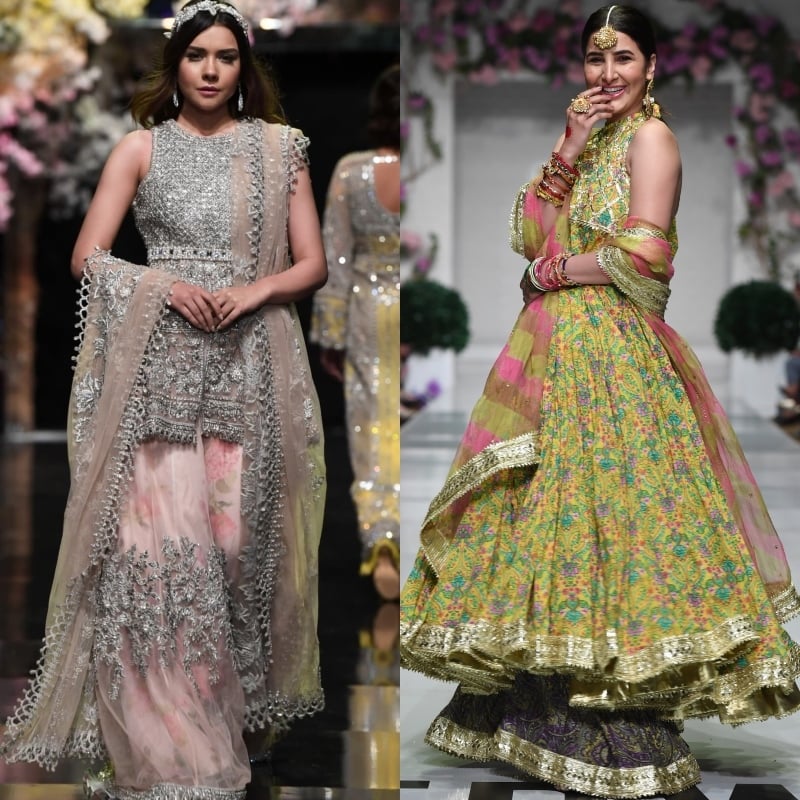 The floral trend isn't exactly new (Zara Shahjahan is one designer who has always done it with pizzazz) but we saw a lot more of it on the ramp this year around —and we're glad! Florals are all about having fun with fashion and embracing the upcoming romance of summer.
Welcome back hot pink
Millennial pink is great, pastels are lovely but sometimes, old is gold and hot pink always stands out on the runway.
Peplum is here to stay
Love it or hate it, peplum isn't going anywhere so we may as well embrace it.
Go big or go home sleeves
We would not recommend wearing these to dinner, you will definitely get the sleeves dirty.
Otherwise, they're a go and super easy to pull off; you don't need much when you're rocking statement sleeves.
Boyfriend blazers
We love mixing it up with blazers especially with occasion wear so we're glad to see more of these boxy blazers on the runway.
Solid colours
Matchy matchy ensembles are so chic.
Printed shalwars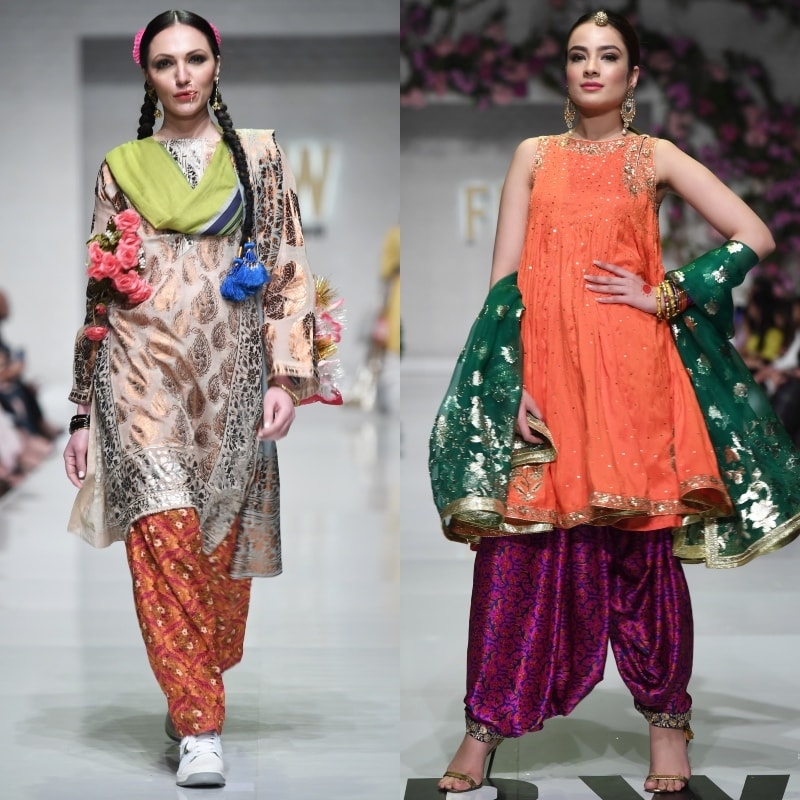 Coupled with two of the most fun showcases, Generation and The Pink Tree Company has made a strong case for printed shalwars.
Back details to die for
They're bringing sexy back — literally.
Email