Did your favourite top our list?
After a very tumultuous 2017, Pakistani cinema has seen a relatively sedate year.
Barring a plagiarism scandal, protests against harassment-accused Ali Zafar at Teefa In Trouble's premiere and Load Wedding's trouble with finding enough screens, Pakistan's film industry hasn't sparked much controversy and quietly pushed out a whopping 21 films.
Yep, 21 films. Did you notice?
Here's a ranked listing on 2018's major releases so you can catch up on what you missed:
1) Cake
Cake was a film that deeply impressed its audience with a fresh take on family drama. It took the melodrama out of a family emergency and instead used the situation to gently probe themes like the ageing of parents, friction and resentment between siblings and love over the class divide.
Aamina Sheikh, Sanam Saeed, Adnan Malik, M. Ahmed and Beo Zafar wore their characters like second skin, making Cake all the more relatable. The Sketches rounded off the treat with a soul-stirring soundtrack.
Read the full review here: Cake raises the bar for Pakistani cinema and left me wanting more
2) Load Wedding
As expected, in Load Wedding, Nabeel Qureshi and Fiza Ali Meerza picked up a social issue, opened it up and exploited it to its full comedic potential. The film skewers dowry-taking and other damaging marriage-related practices (hello there, fat-shamers!) that are prevalent in Pakistan.
It sends a strong message about the need to rethink Pakistani wedding culture, while entertaining us with near-perfect performances by all involved (Fahad Mustafa, Mehwish Hayat, Samina Ahmed, Faiza Hasan.) Our only gripe? The film was too long!
Read the full review here: Load Wedding calls out toxic desi wedding culture and I am here for it
3) JPNA 2
The JPNA sequel saw the rambunctious manboys (Humayun Saeed, Vasay Chaudhry, Ahmed Ali Butt) reunite in Turkey (minus Hamza Ali Abbasi who makes an entertaining cameo instead) and their vacation quickly becomes a quest to 'get the girl'.
Despite this cliched premise, the film is made enjoyable by the lots and lots of LOL moments it offers. The best part? Except for the fat-shaming, the jokes are largely non-offensive. Defying the usual expectations one has of dude flicks, writer Vasay Chaudhry did display great sensitivity in navigating gender relations in the film, respecting the film's female characters (even though their roles are scant) and empowering a (possibly) gay character in the film.
It would have done the film good to be trimmed down from its excessive three-hour length - the song and dance sequences were cliched and the dramatic scenes in the end could have been cut short.
Read the full review here: JPNA 2 is absurd, but in a really good way
4) Motorcycle Girl
Motorcycle Girl wasn't a perfect film but it had its heart in the right place. Director Adnan Sarwar exacted solid performances from his cast (Sohai Ali Abro, Ali Kazmi, Samina Peerzada, Sarmad Khoosat and more), which helped immerse audiences in this story of a daughter fulfilling her father's dreaming of travelling through northern Pakistan on his motorbike.
The film touches on important themes like women's mobility, pressure to marry, the glass ceiling and even though one feels that the film tried to pack too much in, we left the cinema after a feel-good experience and awe for Zenith Irfan on whose life this film was loosely based.
Read the full review here: Motorcycle Girl isn't the film I expected but it isn't bad either
5) Parwaaz Hai Junoon
Parwaaz Hai Junoon may have played out like a propaganda film but that doesn't mean Pakistan didn't lap it up.
With a cast full of well-loved actors like Hamza Ali Abbasi, Ahad Raza Mir, Hania Aamir, Kubra Khan and Shaz Khan, the film combined nationalism and some of TV's favourite ingredients (romance, family drama, tragedy) with some very welcome comedy bits thrown in.
We could say there was something in Parwaaz for everyone, but fans of action were left disappointed. The film lost the plot up in the sky with poorly choreographed combat sequences and sloppy dialogues making the pilots' action difficult to decipher and digest. Back on the ground the film was far more tolerable, if you could turn a blind eye to the unchallenged sexism in the film's romantic storyline.
Overall, it's the popularity of the actors that made the film a box office success.
Read the full review here: I enjoyed Parwaaz Hai Junoon because of the comedy and that's not okay
6) 7 Din Mohabbat In
We have to give credit to 7DMI for allowing Mahira Khan, Pakistan's most beloved female actor, prove that she has a flair for comedy... because we wouldn't have believed it otherwise. But that's not its only merit: the film's cinematography and special effects were on-point, the cast delivered some memorable performances and the soundtrack featured some welcome earworms.
However, 7DMI let us down when it failed to adequately develop the film's main arc: Shehreyar Munawar's transformation from zero to hero. Plus, the script borrowed from Bollywood — and not in a 'tip the hat' kind of way — and got feminism all wrong.
Read the full review here: 7DMI brings magical realism to Karachi, leaving you spellbound
7) Parchi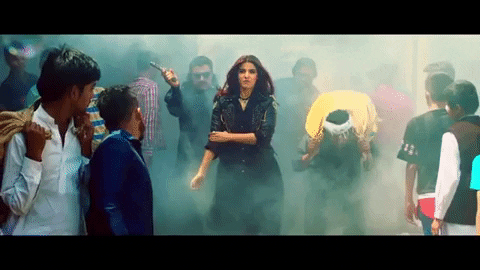 A lot was resting on Hareem Farooq's shoulders in Parchi and she may have croaked under pressure. Hareem neither delivered her best on the acting front nor did she recognise as producer that her film's script relied excessively on conveniences and farfetched fixes for our liking. However, Parchi was redeemed by admirable performances by the rest of the cast, who saved the script in its weaker moments.
Read the full review here: Parchi tries to take comedy films to a new level, but did it succeed?
8) Donkey King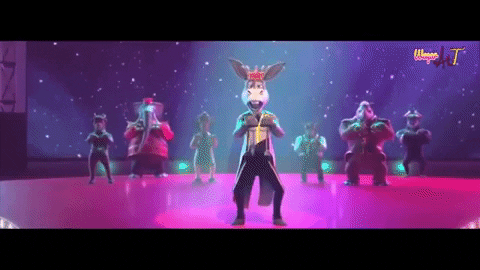 While it wasn't everyone's cup of tea, Donkey King was a daring attempt at satire on the big screen and scored fairly high points in visual appeal, voice acting and music. Although the script was inconsistent in several places, we have to give props to director Aziz Jindani for using the animated medium for something other than a soulless superhero franchise or peddling milk and biscuits.
Read the full review here: Beast with a burden
9) Pinky Memsaab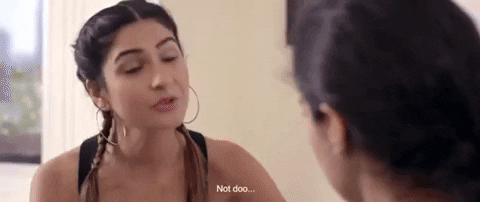 Pinky Memsaab took a gamble with its focus on a relationship that wasn't romantic. While the stories we usually see are quick to demonise or idealise women, this film refrains from slotting Pinky and her Memsaab in easy-to-digest good/bad categories. We wished director Shazia Ali Khan pushed the envelope further by showing their growth but she lets us down there. Still, the script didn't offend as much as the technical flaws that marred the viewing experience.
Read the full review here: Pinky Memsaab fails to do justice to its female leads
10) Allahyar and the Legend of Markhor
Allahyar took the familiar kid hero trope and placed it in a wildlife conservation context. By featuring real-life bad guys, i.e., animal poachers, as opposed to imagined super-villains and putting native animals like the markhor, chakor (a breed of partridge) and snow leopard on the big screen as supporting characters, the film refreshingly departed from the formula being followed by the animation houses producing children's movies in Pakistan.
While we feel Allahyar could have more decisively made the case for respecting animal life, its script was chockful of moral lessons such as the importance of tolerance, unity and willpower. The fact that Allahyar's markhor friend Mehru was more his equal than sidekick in his adventures meant that both boys and girls had role models to learn from. So the film definitely doesn't skimp on educational value.
The dialogues were unnatural and the animation style inconsistent, but overall the film pleased viewers with its bright, beautiful visuals and humourous scenes.
Read the full review: Allahyar and the Legend of Markhor barely raises the bar for children's films in Pakistan
11) Maan Jao Na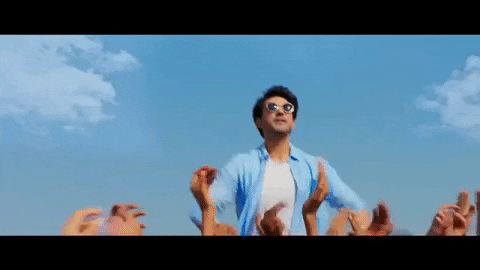 Maan Jao Na is a straightforward rom-com about a woman warming up to the idea of marriage. With its happy ending, the film normalises the pressure to marry and a savvier writer could have seized the moment to critique society's bullying of single women. Still, the film is watchable because its cast delivered adequate performances even though their dialogues weren't the best written.
Read the full review here: Drowning in mediocrity
12) Na Band Na Barati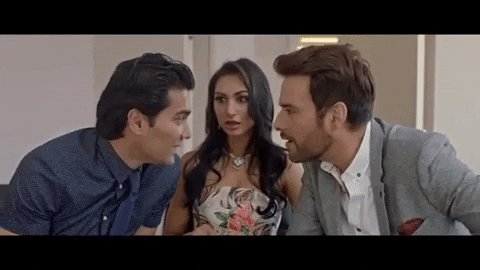 NBNB had a premise with corny comedic potential: one brother 'accidentally' marries the fiance of another brother and the trio head off on their honeymoon together! And while there is a sizable audience for mindless comedy and the combined star power of Mikaal Zulfikar and Ali Kazmi pulled a crowd, the subpar performances, poor editing and shoddy script kept it from getting their money's worth.
Read the full review: Na Band Na Baraati takes weddings to a whole new level of confusion
13) Azaadi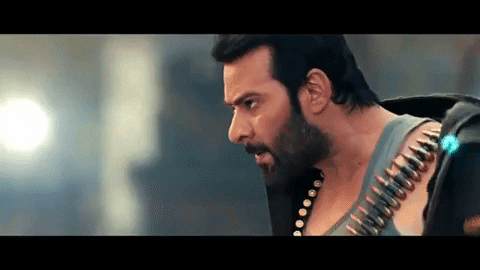 As a film about the struggle and sacrifices of Kashmir's people, Azaadi told us nothing new. What it did instead was say some pretty messed up things about women's marriage rights and rape victims. The story is highly implausible, the action was severely lacking in finesse and the actors may have looked good but their acting was baaaad.
Read the full review: 5 things you should know about Moammar Rana's Azaadi
14) 3 Bahadur: Revenge of the Warriors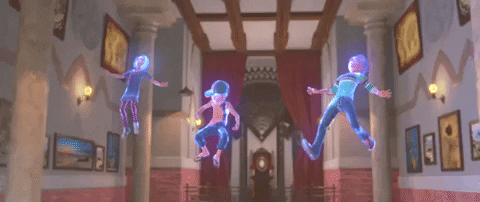 The final installment of the 3 Bahadur franchise offered its young viewers more action and a stronger message about girl power but product placement mars the viewing experience.
Stay tuned for our 3 Bahadur review!
15) Wajood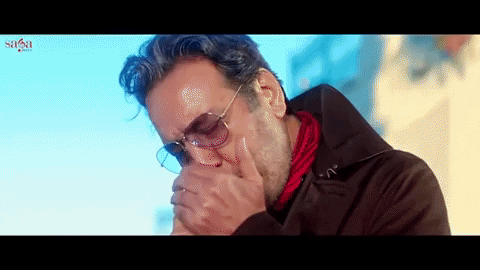 Javed Sheikh aimed to make a directorial comeback with a racy thriller but ended up making a cringey comedy instead. Boo.
Read the full review here: Wajood made me wonder why every on-screen desi love story has to be violent
16) Pari
Pari relied on too many textbook horror cliches for its own good, so much so that the film has no identity of its own.
Read the full review here: Pari is predictable and that's its biggest downfall
17) Azad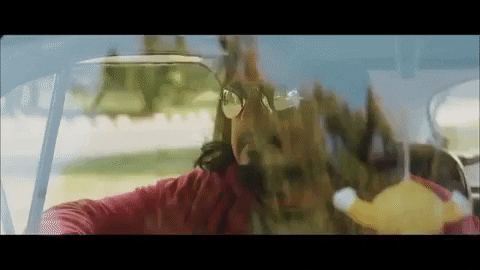 With Azad, Rehan Sheikh had some interesting ideas to share about societal oppression but he bungled the opportunity with a half-baked script that unfolded according to his whims and without a care for the audience's entertainment.
Read the review here: Freedom from thought
18) Jackpot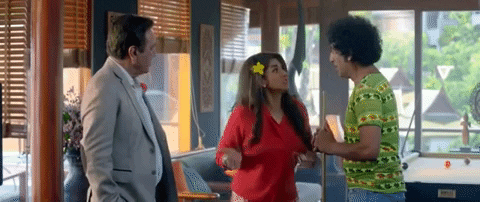 Jackpot is proof that comedy needs to be taken more seriously in Pakistan because this film was not it.
Read the full review: Losing the lottery
19) Shor Sharaba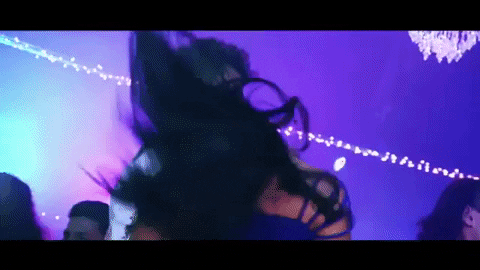 Shor Shoraba lives us to its name because it was a TRAIN WRECK.
Read the full review: Sound and fury signifying nothing
20) Tick Tock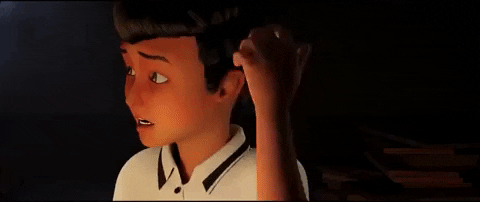 Tick Tock arrived in Pakistani cinemas at a time when expectations are rising for animated films. Its low-quality animation thus made it a sore disappointment. Its script was also a let-down with dialogues sounding more like a lecture than natural conversation. Historical figures like Quaid e Azam, Fatima Jinnah were sloppily rendered in the film, not to mention that it's quite violent for a children's film. If we paid to see this film, we'd be really mad!
Read the full review: Tick Tock is not the animated movie I was waiting for
---
Teefa In Trouble
Owing to a lack of hospitality on the part of the film's producers, we were unable to review this film.
Read this instead.