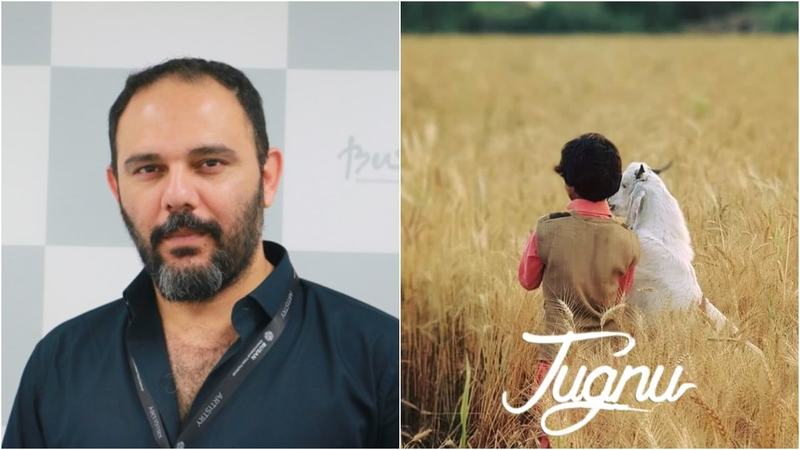 Jami Mahmood's new film Jugnu has been mired in a plagiarism controversy since the release of its teaser last week.
Lahore-based filmmaker Ahmad Baig took to Facebook on August 21 to point out what he believed were similarities between Jugnu and the thesis film (Ibbo Ki Eid) he made at NCA in 2015. Jami, who is the film's producer and is credited for its story, has since dismissed the allegations and posted screenshots of conversations from 2014 on Twitter as evidence of Jugnu's conception predating Baig's thesis film screening.
Here's what's been happening:
On August 21, Baig alleged that Jami's newly announced project Jugnu is "disturbingly similar" to his 2015 thesis film. He posted both films' teasers side by side.
On August 24, Baig said that he's dropping the matter after talking to Jami and wishes the student filmmakers behind Jugnu well. On August 26, however, he alleged that despite his decision to let go of his plagiarism suspicions, Jami was "posting, commenting and talking about [the plagiarism controversy]" and told him that he will boycott his alma mater NCA.
In this post, he shared why he decided to let the matter go: "[Jami] told me that the students involved in Jugnu Movie have no bread to eat at home, they have sold their sister's jewelry in order to make this film. After hearing all this I said fine I will remove [my post] and will not be a hurdle in all this even if the story is similar."
He elaborated that he believes that the idea for Jugnu has been inspired by his film: "One more thing I want to mention for those who are only defending [Jami] because [Jugnu is] a feature film. For an idea you just need one tagline, later the same line can turn into the shorty or a feature. The story might totally be different but my gut feeling is that it is surely inspired somehow."
Baig also alleged that Jami has threatened to not give work to NCA graduates in the future:
Speaking with Images on August 27, Jami dismissed the plagiarism allegation: "Ahmad says that the trailer of his film is similar to Jugnu's. But then he has re-edited his trailer to match ours. His original trailer was something else. So it seems like we copied his trailer. Now he's saying that we've copied his story. But his film doesn't exist online or outside of his computer/hard drive. So how can we copy the film if we can't find it?"
"[Jugnu's] story is my own story," Jami explained, "In my childhood, I ran away with our sacrificial goat before Eid. Because we fell in love with the bakra. There are so many videos on YouTube about children getting attached to their bakras and running away with them. This was a very old story that I gave to [Jugnu director] Ali Abbas Naqvi. It's a Bakra Eid story about a child and his goat. What happens after is key. We don't know what happens in [Ahmad's] film, the film doesn't exist outside."
"He thinks I was on his thesis jury at the NCA. But I was not on the panel that year and I've never seen his film," he concluded.
Jami also dismissed his message about boycotting NCA as a response to Baig's rude behaviour and says that he is working with NCA to clear the plagiarism charges. He tweeted the same soon after:
On August 28, Jami posted screenshots of his conversations about making Jugnu from 2014 as evidence that the project was in the works before Baig's thesis film was released:
Speaking to Images on August 29, Ahmad Baig said he believes that the Jugnu team has deliberately manipulated the situation to make themselves look like the victims.
"I only have two concerns," he said. "First, is Jugnu's story the same as my film or not? It's a question, not an allegation. Until the film comes out, a filmmaker can never claim that his film has been copied. From the teaser, we can only see if the look and feel is the same or the shots are the same or the subject or characters are the same. We can never say the story is the same; there are 100 ways to tweak a story. So my question was whether the story is the same. If it is, then we have a problem. If it's not, then I wish the Jugnu film well."
"Second, I want to know why can't a young filmmaker like myself question a senior filmmaker like Jami? And how should a senior react if they have been critiqued? I wasn't expecting Jami's volatile behaviour."
Admitting that his film's trailer was re-edited by the assistant editor in his crew, he shared that the revised teaser still featured shots from his 2015 film. He said it was unreasonable of Jami to complain of shots being put in the new teaser that were also present in the Jugnu teaser. "Is he asking me why I took those shots three years ago?" he said.
Countering Jami's claim that Ahmad says that Jami watched his film when he served as a jury member at his thesis screening, he said, "I never said that Jami was at my thesis launch. But it's possible that someone from the Jugnu team was. NCA thesis films are screened for 10-12 days and a huge awaam watches them."
---
IMAGES has reached out to NCA for a comment.
Email