Tentatively titled 'Go to Hell', the telefilm is meant to be a fun flick about the clash of two different worlds
Hania Aamir and Yasir Hussain are going to tickle your funny bone in their latest project.
The telefilm, being made under Momal productions, has been tentatively tilted Go to Hell and we're wondering if it has anything to do with the crazy heat these days because... come on.
Speaking to Images, Yasir Hussain admitted this is not the finalised title of the project but it is definitely a fun flick.
"It's a fun light-hearted film and it was easy for us to work on because Hania is also so much fun... and so am I," says Hussain.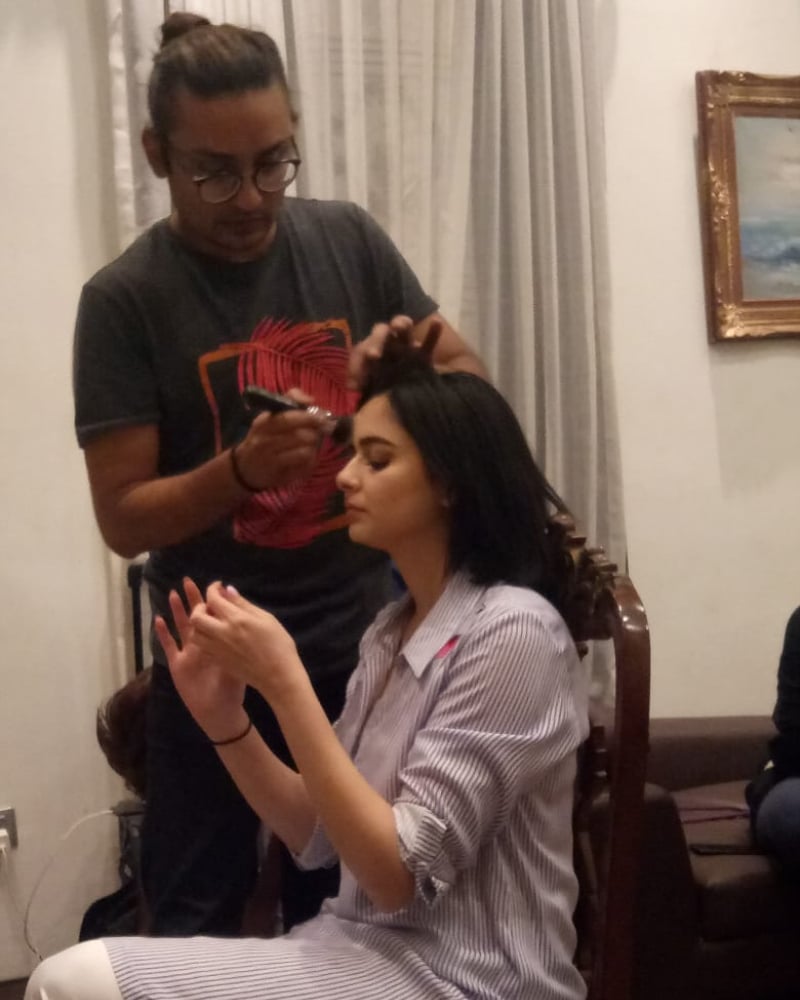 Yasir gave tidbits about Go to Hell and reveals, "I play a young man who's come from the village and accomplished a lot here but still has a conservative family. Hania plays a cool young woman who's family is also open minded and chill. So it's about a clash of two different worlds."
The film is being directed by Misbah Khalid and Yasir is having a blast working with her and the rest of the team.
Go to Hell will release on Eid.