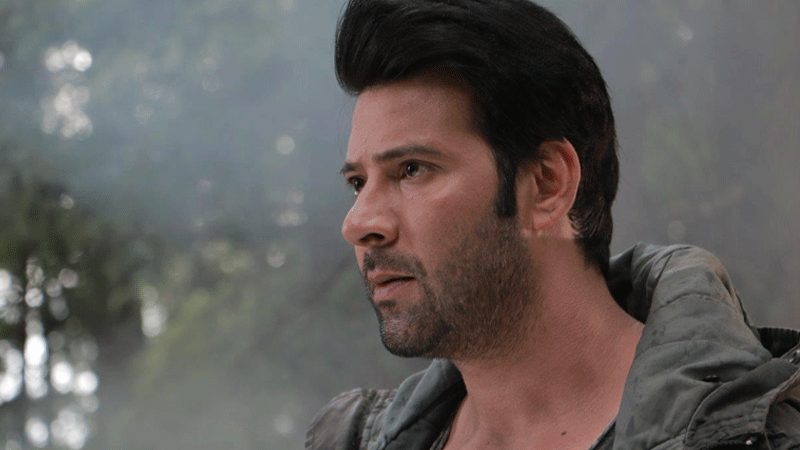 Moammar Rana is eager for his comeback film Azaadi to come out and rightfully so.
Helmed by director Imran Malik and starring Sonya Hussyn and Nadeem Baig, the film promises romance, music and of course, high-voltage action. According to Rana, it will prove to be a memorable cinematic experience.
While rumours circulate that he's starring in two more Eid-ul-Fitr films – Peshi Gujran Di and Market – Rana refuses to acknowledge their release and believes smaller, regional films try to feed off the frenzy surrounding a major film by pushing out their posters.
Rana also rubbishes concerns that the film is heavily influenced by agenda of ISPR, the media wing of Pakistan's Armed Forces. He insists that the film's narrative hasn't been dictated by ISPR, which only provided logistical support, and that the film is dedicated to the people of Kashmir.
Why was Azad his most difficult role to date? What's next in store for Rana? Excerpts from our conversation follow:
Images: You're starring in Azaadi, which has been co-produced by the Karachi-based ARY Films. Could you comment on the alleged divide between the film industries of Karachi and Lahore? Your contemporaries like Shaan have repeatedly called this divide out...
Moammar Rana: There should be no divide, but it has been created. I, for one, have been serving 'Pakistan' for the past 23 years. I'm not catering to any city. If I shoot a film in Sahiwal, would it be called Sahiwal's film?
We need to realise that it's a Pakistani film industry; you need to own that first. I wouldn't have been in Azaadi [had the people in Karachi been hostile]. I welcome the films that are being made in Karachi and I continue to lend my support to Lahore's filmmakers.
I totally disagree with what Shaan says. Moammar Rana, Shaan and Humayun Saeed are all Pakistani heroes. I respect Shaan a lot, but he speaks what he believes in and from his experience. I was always called an 'alien' in the industry because unlike him [Shaan], I wasn't a star kid. I've made this name for myself with my work [irrespective of where it came from]. ARY was great to me during Azaadi and only somebody who's scared could speak against them.
Images: Behind all the action and romance, Azaadi seems to be an ode to Kashmir's independence. What can one expect from the film?
Moammar: I think regardless of what's happening internationally, there are people in Kashmir who have to endure extreme adversity. Our sisters are being raped, children are being brutally murdered. Why isn't this being presented at the UN? Why is this not being shown? Why is India getting away with it? Every day, we get to see these heartbreaking videos of our own being killed over social media. I dedicate this film to the extremely brave people of Kashmir, for it's about freedom from [oppression] and tyranny.
I must also add that Azaadi is a proper film. You won't be seeing a drama on the big screen. I think for the past few years, we're watching all sorts of films, some of which have worked, but none of them have featured heroes. The public make you a hero and after my parents, it's the industry and the love that's made me the person I am today. Our director Imran Malik has done a terrific job; we all gave it our all.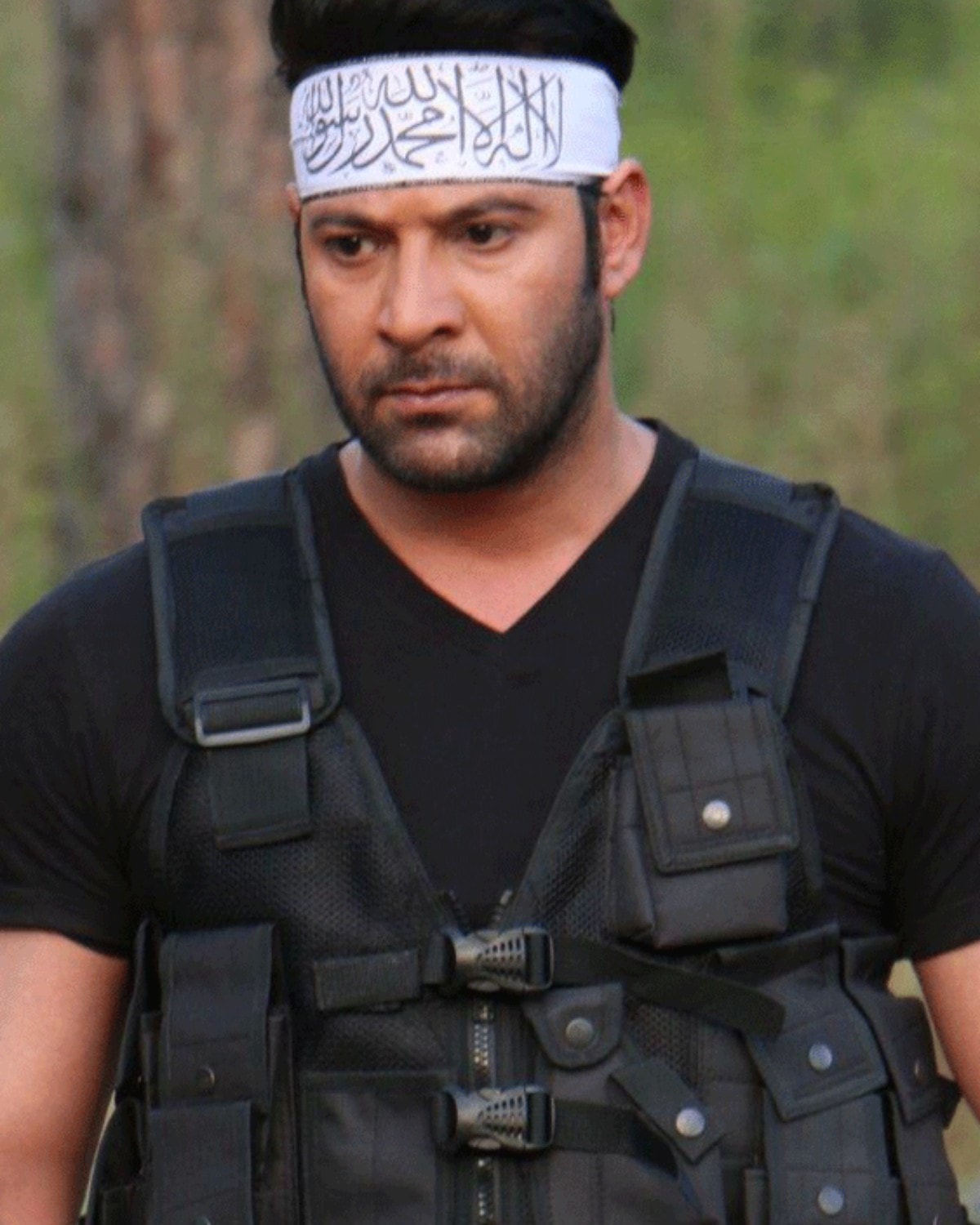 Images: You play a mujahid (freedom fighter) in the film. What was the process of getting into character like?
Moammar: The most difficult character that I've played to date is Azad, but I loved every bit of it. I think I got into his shoes instantly after I heard the story. After seeing the cruelty that Kashmiris suffer, I think all the rage came from within. Acting comes from your heart. I was so much into it, my family would tell me they didn't see me while the shoot was going on, they saw Azad. I had to change my voice and they'd say it's not me speaking.
Physically, I had to put in a lot of effort. I had to completely change the way I looked. I worked with my trainer Majid in Islamabad. Your mind and your muscle need to be coordinated, and it really takes a lot of perseverance, I'd say.
People assume we get injections for muscles, but it isn't as simple. I've never used steroids. You don't hit the gym to socialise, you're there to train and I think that's what I worked towards. I worked out every day; my mobile would be switched off and I wouldn't talk to anyone. Azaadi means a lot to me because I've given it so much of myself.
Images: Azaadi took over two years to see the light of the day. What kind of challenges was the film faced with?
Moammar: There are so many films that take as many as four years for completion. There are a lot of problems that occur while making a film in Pakistan at this stage; we're not supported by our government either.
I remember there was this one scene where I was shot with a number of bullets and it was -1 degrees in Shogran, and I had to wear a vest. You can't wear a jacket, you're covered with fake blood and you're also asked to carry the heroine [Sonya Hussyn] on your shoulders; it was unbelievable!
My gun in the film is 45kg, while I wore a 35kg belt in all the scenes. It was very difficult to shoot the film, especially in the mountainous terrain, because there was a lot of running to do as well.
I had done loads of action before also, but one would just be required to come, shoot some bizarre combat sequences and leave, back in the day. The involvement and energy that went into Azaadi is unparalleled. I think after Azaadi, it's safe to say I've become Pakistan's Rambo [laughs].
Images: Lastly, what other assignments are you currently looking into?
Moammar: I've completely been occupied with Azaadi for over a year now, so I wasn't able to complete my directorial, Sikandar, which revolves around the unemployment issue in our country. I've shot about 65% of it and we'll be going on floors for it again after Azaadi's release.
I'll also be completing the shoot for Syed Noor's Bhai Wanted and have to begin another film called Delhi Gate. There are a couple of more movies in the pipeline; it's too early to speak about them at this stage.
Email