Will I ever not crave pizza? Doesn't seem very likely.
Here's why pizza is so special: it's one of the few foods that has its own trends. Thin crust, stuffed crust, 20 inchers, 36 inchers -- I could never get bored. Pizza comes in all shapes and sizes and I love them all. So imagine my dismay at not having enjoyed good deep dish pizza in Karachi!
When Chicago Pizza touted deep dish as one of its main offerings, I got in touch with owner Jehangir Jamali, who confirmed that Chicago Pizza definitely has authentic deep dish pizza.
According to Jamali, "We say authentic because we got our recipes from Chicago and learned the fundamentals of making the deep dish in the kitchens of restaurants in Chicago. Obviously we have tweaked [the flavours] a little to cater to the desi palate (offering flavors such as 'The One with Tikka', etc) but our product remains true to its name."
Where to go
Chicago Pizza is currently a takeaway and delivery joint, with its kitchen situated on Khayaban-e-Rahat.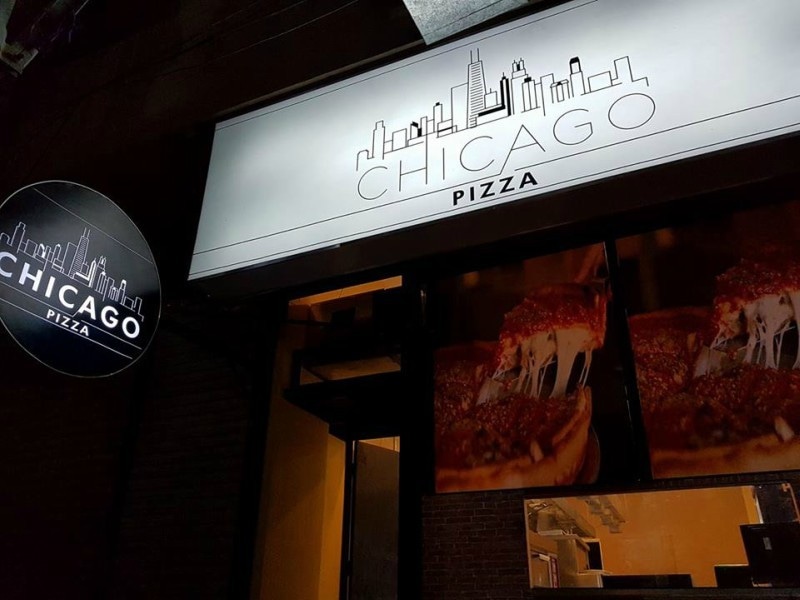 For now, their delivery range is limited to Defence and Clifton but they hope to expand to other areas soon.
When to go
Chicago Pizza is open from 12pm to 12am.
What to order:
Looking at the menu, we were pleasantly surprised at all the pop culture references in the item names. The Friends and How I Met Your Mother reference had us chuckling.
Jehangir suggested we try the pepperoni deep dish and none of us were complaining.
When the pizza arrived, it was packed in a small box, but boy was it heavy! Yes, I have no upper body strength but when you're expecting a certain weight and you get triple the amount, it's very exciting. Jehangir also told us that a large deep dish pizza would weigh around 2kg. I'm so glad I ordered it with my colleagues.
For the novice, the deep dish pizza might look less like a pizza and more like a bread bowl, but trust me, it's not. The crust had an almost shortbread feel to it, which went really well with the generous toppings of cheese and pepperoni. I asked a few of my colleagues who've had authentic Chicago style deep dish pizza in Chicago to verify and according to them, this is definitely close.
We just wish the pizza had arrived a little hotter so that we could enjoy the cheesiness. It had arrived warm but we all know that with very cheesy dishes, that's not enough. That being said, we all loved the marinara sauce that topped the pizza. It had the perfect amount of tang and we loved the oregano seasoning.
It may seem small but it's filling and an average person can be done in one to two slices.
We also decided to try out the regular pizza at Chicago Pizza and it's definite that the deep dish is not only the star of the joint but the best product. The regular pizza had us all remembering the old Pizza Hut taste that had a very desified touch to it.
While we didn't hate it, we highly doubt that we'd call up Chicago Pizza to order this, unless we were entertaining a family with children, maybe. Otherwise, we're sticking to the deep dish.
The mac n cheese (which we tried because pasta and pizza, right?) was a dish we couldn't really enjoy as much as we wanted to because it wasn't warm enough. I believe the takeaway and delivery factor means that there can be hits and misses with the food arriving on time. The mac n cheese was not warm and gooey like we'd want it to be.
Damage on the pocket
The deep dish pizza ranges between Rs1400 - Rs2200, which might seem steep but one pizza can easily be shared among a group of friends. The pizzas weigh between 1.25-2.25kg so you're getting a lot for the price. The regular pizza ranges between Rs200 - Rs850 (depending on size).
Email