Saheefa Jabbar Khattak is conquering one thing at a time and now is the time for TV!
The model is set to make her TV drama debut with Teri Meri Kahani and guess what, she is debuting as the lead!
Speaking to team Images, Saheefa reveals that "this is my very first project after marriage."
"They (production) called me right after the Hum Awards, says Saheefa, adding, "I was initially unsure about taking this project on because I felt it was too early for me and that I still had to learn acting. But the team believed I could do it and I'm so glad they did so because I am not regretting it and having such a wonderful time."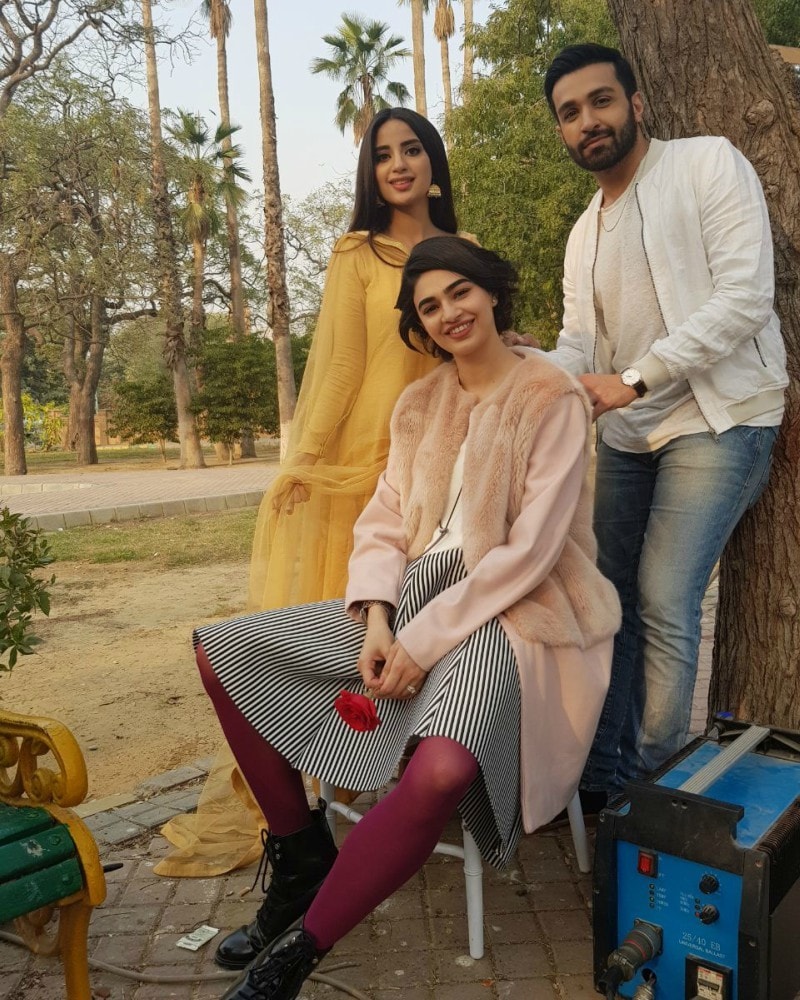 About her role, Saheefa says, "My character is a lot like myself, so I don't find it so hard. I'm playing Deena, someone who's returned from UK, so not a typical conventional desi Pakistani. That will be something new for the masses."
She adds, "Its a little experimental with my looks. The look I've carried though out the drama is something that hasn't been done in our dramas so that's something to look forward to."
Noman Masood and Laila Wasti play Saheefa's parents in Teri Meri Kahani and Ali Faizan directs. "He is a genius at handling the camera and lights. He's also very happy with my work so that gives me hope," quips Saheefa.
For Saheefa, who had already been planning to get into acting, this was an exciting project to work on and her team has been helpful.
"Acting is fun! I actually call myself an artist now. It's much more respectable in every way. It's a lot more hard work, with longer working hours. It's tougher but so much fun. The cast and the director are amazing too."
"Models have a hard time shifting into acting. I had some difficulties too. We're so used to working fast, by the clicks of the camera, but that's not the case with acting and if I didn't have the team that I do here, I think it would have taken longer for me to grasp that," she adds.
Being recently married, Saheefa had a whole new obstacle attached with her project.
According to Saheefa, "It was hard for me to leave my husband right after 20 days and shift to Karachi for 3-4 months for a project. We couldn't go for our honeymoon because of this!"
Despite going into acting, Saheefa plans on staying a model as well.
"I'm not quitting modeling at all. That is my passion and I love it, but I had planned to go into acting. So if it's happening sooner than expected, I am happy with doing both."
"I really hope this pulls through because I put a lot of things on hold for this. I'd be so sad if it doesn't happen. We're all working very positively and so far it looks like we're making exactly what we planned to."
The 25-episode serial will air on Hum TV in February.
Email