Humaima Malick is a firecracker. She stalks into rooms and flips her mane about while making insane declarations. She has a predilection for drama, delivering filmi lines in doses. She is eternally an actress, even in real life.
With two major movies about to hit the screens — Arth 2 with Shaan Shahid on Dec 21 and Maula Jutt, set for a tentative release in 2018 — any other actress would steer clear of controversial statements. But the outspoken Humaima would rather 'be herself'.
We meet on a crisp, cold night in Lahore, at nearly 11pm, a relatively chaste time given the nocturnal ways of show business. "I usually sleep around 3am," says Humaima, "but there are also times when I am up till six in the morning." The actress is on a roll. She's just about to launch into the promotional rounds for Arth 2 and is simultaneously busy shooting for Maula Jutt around some of Lahore's oldest, most scenic locations.
"I have two movies coming up so now I love everybody," she chortles. "I love my co-actors, the directors, the sponsors, the sponsored weddings..." Her eyes twinkle as she flashes her dimples.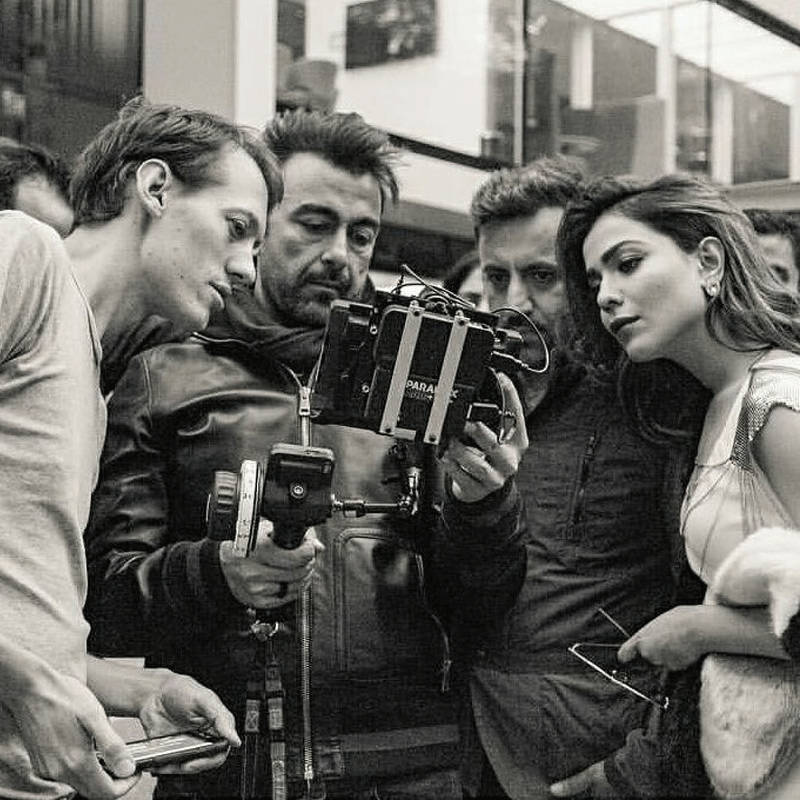 Being politically incorrect is, quite evidently, Humaima's forte. "I am careful," she professes, while hinting otherwise, "except when I am not. I may say things that are wrong and then when I realise my mistake I apologise and then I go and make the same mistake again," she laughs.
Like your recent Twitter wordplay with Momina Mustehsan, I am quick to ask her. Humaima had called out Momina's double standards in lending her support for Mahira Khan, when the latter was attacked on social media earlier this year, whereas Momina had no issues "judging and attacking" Qandeel Baloch shortly after the latter's death. "That... just happened," she grins.
"If I had to truly appease the masses, I would simply play the crying, oppressed woman. That's the kind of woman our masses like," says Humaima.
Actress Humaima Malick opens up about why people think she's a difficult person to deal with, her absence from the screen and which of her two upcoming films, Arth 2 and Maula Jatt, was more fun.
The quips are the first of many as we plunge into our conversation, discussing career choices, controversies and the heady mix of candour, coquetry and likeability that defines Humaima Malick. Excerpts follow:
You're acting in two highly anticipated movies, but before this there was a dry spell when your work wasn't visible at all. Considering that you had made a critically acclaimed cinematic debut with Shoaib Mansoor's 'Bol', what do you think brought on this career slump?
Humaima Malick: There are ups and downs in every career, but my talent doesn't run on hits. Anyway, it isn't about how many hits you deliver but how many films' old you are. Yes, there have been slumps but I have never had to run after work and I am now working in the two biggest films set to release very soon.
Some showbiz insiders say you like playing the diva and being difficult. Could this be the reason that your career nosedived?
HM: I am an emotional person and I don't believe in pretenses. Perhaps this has led to people making the assumption that I am difficult. But this hasn't had an adverse impact on my career. I am obsessive about acting and people who want me to be a part of their projects have always been keen to approach me. I may not have been offered the Jawani Phir Nahin Anis but I am lucky to be doing work that excites me.
Still, don't you think that it may have worked better for your career if you had adopted a more subdued demeanour instead of reveling in being the star siren?
HM: But why would I do that? If I had to truly appease the masses, I would simply play the crying, oppressed woman. That's the kind of woman our masses like and the moment a woman is outspoken she is declared to be 'loose' or 'unprofessional'.
I refuse to portray myself as weak. I am an actor and people will see me on screen but they don't need to know who I am when I am behind the scenes. I have my friends from outside the industry and my family. One of my greatest pleasures is spending time with my sister's little daughter.
I take great pride in my brother Feroze Khan's budding career, although I don't usually watch his work — I just don't like seeing my little brother crying and going through torture on screen! I am a sister among six siblings and I wouldn't have gotten so far had I been fragile and easily intimidated. I will not go about swathed in traditional-wear, being the Eastern girl that the masses find identifiable. I'll wear a short dress that looks great on me, that I enjoy wearing. I am not a hypocrite.
Humaima doesn't care to be the face of brands anymore. "I have been in the limelight since age 14. I've been the face of Fair & Lovely, Lux and Sunsilk. I am not greedy for it now."
And yet, actresses that play along with conventions land a lot of roles and earn quite a bit on the side via corporate sponsorships. Don't you want the same for yourself?
HM: I've already had all that! I have been in the limelight since age 14. I've been the face of Fair & Lovely, Lux and Sunsilk. I am not greedy for it now.
Do you feel that your career also slowed down in the past due to bad movie choices, such as your Bollywood debut 'Raja Natwarlal' and the Pakistani film 'Dekh Magar Pyar Se'?
HM: I don't believe in having regrets. Dekh Magar Pyar Se may not have fared well at the box office but I looked my absolute best in the movie. And I managed to earn enough from Raja Natwarlal to buy my own house. I have gained something or the other from every project that I have done.
So you'd rather live by your own rules and set your own benchmarks, which is admirable. I also feel that roles continue to come your way because you truly are a powerful actress. But don't you feel you deserve more mileage and accolades than you have gotten so far? Don't you feel bad when your name isn't there in major award ceremonies?
HM: It doesn't really matter. I love acting and truly immersing myself in a role and that's why I am working in this field. As for awards, I don't really obsess over them. After all, we are the only country in the world where a soap is associated with the biggest award ceremony in entertainment. Having said this, I don't mind going to award ceremonies but I haven't attended them recently because I feel that I need to have some work done recently that makes it legitimate for me to be recognised with a nomination or an award.
And yet, you were there at the first, somewhat dubious, International Pakistan Prestige Awards — IPPA — that were held in London.
HM: I didn't find them dubious. I was invited and I attended the ceremony in order to extend my support to my country and the entertainment industry.
Don't you think that it reflected badly on you to attend an award ceremony that seemed to be a slipshod affair held at a not-very-grand venue?
HM: Not at all. There were many other industry giants who were there. Sultana Siddiqui, the CEO of Hum Network, was there. And if somebody as illustrious as her could attend the IPPAs then I am very small in comparison. There is a certain segment that is very quick to judge and declare something as substandard. But people like myself — artists, producers, directors — we are the ones that create content. Critics can judge all they want but we know what the masses want. We know what works. The IPPAs will look great on screen and audiences will love them.
Here's a question that you must have been asked quite often: which movie have you enjoyed working in the most — 'Arth 2' or 'Maula Jutt'?
HM: They are both very different. I have a glamorous role in Arth 2 and I really worked hard in it. There are so many shades to the character and I am really looking forward to the movie's release. Maula Jutt is in a different league altogether. The dialogue [in the film] is fabulous. I play a strong pivotal role and I have gained weight and worked upon my Punjabi diction for the movie.
Are you worried about being overshadowed in 'Maula Jutt' by your co-actress Mahira Khan who is currently one of the most popular heroines in the country?
Of course not! Everyone has a major role in Maula Jutt and I really like Mahira. I am looking forward to working with her. Besides, I don't ever have to worry about being overshadowed.
"Fawad is a very good actor and Shaan is an institution. But who do I look better with? Of course, they both look good with me — and I make the movies look good," says the actor of working with the two stars.
For an actress known for being difficult, you seem to be in a happy space these days. You even recently celebrated your birthday with a star-studded party and took pictures that proceeded to go viral on social media. Was this a PR strategy calculated to get mileage for you?
HM: Not at all. Yes, the pictures got popular but it was just a party that I wanted to have. I had never celebrated my birthday before. It was my birthday while I was shooting for Raja Natwarlal and I told my co-actor Emraan Hashmi that I felt very sad that I was working on my birthday. He told me that I should pray that I should be working every year on my birthday.
Luckily, this year, I was working during my birthday and I decided to take some time off and invite all my friends. Most of the guests were people who have been working with me in my current movies and I have been meeting them on a daily basis, anyway. Of course, Meera also came [laughs].
Your heroes in your upcoming movies were there: Shaan and Fawad Khan. They're both huge stars in their own right. Who do you think you look better with?
HM: Fawad is a very good actor and Shaan is an institution. His knowledge is immense, ranging from acting to production to music to the nitty-gritty of filmmaking. I have learnt so much simply by working with him. But who do I look better with? Of course, I'll say both. They both look good with me — and I make the movies look good.
---
Originally published in Dawn, ICON, December 3rd, 2017
Email