As box televisions morphed into flat screens and access to internet meant binge-watching your favourite American sitcoms online, millennials in Pakistan hardly turned to TV sets to get their daily dose of comic relief. It's been generally believed that the humour on Pakistani TV was outdated, irrelevant and well, just not cool.
So after a long dry spell (pun intended), and with my cynicism of the Pakistani comedy dramas intact, I was both excited and curious to watch the reboot of Main Aur Tum, the popular Faysal Quraishi-Aijaz Aslam sitcom from the early 2000s that kept the audience — young and old — entertained for a long time.
And I was left pleasantly surprised — the launch episode of Main Aur Tum 2.0, aired over the Eid weekend, was incredibly relevant, its jokes and puns lively, crisp and funny.
The premise
The plot of the sequel revolves around Faizan and Aadi (played by Faizan Shaikh and Aadi Adeal Amjad) who were living in Dubai but get deported to Karachi on Eid-ul-Azha because of a bizarre mistake made by Faizan (he slaughtered a camel which was against the law).
The incident reunites the duo with their childhood friend Ayaz (played by Ayaz Samoo of Moor fame), who returned from Canada and is now living in the same house that was inhabited by Faizan's father two decades ago.
Then enters Wardha Aziz, their young and gorgeous next-door neighbour who drops by to greet the new faces in her neighbourhood. Wardha's presence allows for jokes and scenes that are laden with sexual innuendos, such as her courteous offer to help the guys with anything is translated into literally all-encompassing "anything" because that's what she said.
On the plus side, the comic timing of the actors was spot on, I found myself bursting into loud chortles throughout the episode. Samoo, the writer behind the reboot, successfully kept the content fresh and the characters familiar for the target audience.
For instance, when the three friends are catching up and sharing what they've been up to, Ayaz tells Aadi and Faizan how disturbed he was because of the cleanliness in Canada. He missed the pollution and the smell of garbage in Karachi. Once he got back, he sat beside a heap of garbage and instantly felt better, in his own words, dimaagh khul gaya. Albeit exaggerated, it is a shared experience among Pakistanis who live abroad but feel nostalgic about the disorder in the city.
Also, the way the guys interacted with each other -- their dialogue delivery and body language -- all felt familiar. The friendly slaps, the unrestrained laughter, the frankness in conversation, the typical hipster boy dressing and the use of cellphones and fidget spinners; there was absolutely nothing sophisticated about it. I actually felt as if I was seeing friends from university taking a jibe at each other as they lived their bachelor years as roommates, not knowing anything about housekeeping or just life, in general.
Watch out for those plot holes
However, keeping today's audience in mind -- and something the writers best watch out for -- it is essential that the gaping holes and inconsistencies in the plot are fixed.
For example, it doesn't make sense for Ayaz, whose family is settled in Canada and who returned to Karachi two days prior to Eid, would be living in someone else's furnished home, seemingly for free.
The writers should also pay attention to the nuances of Pakistani society. For instance, it makes no sense that Wardha would come to visit her new neighbours, of all the days, on Eid. So much so, she happily goes inside the house when Faizan invites her, and then agrees to have a cold drink when he offers her refreshments. Like, some mindless jokes can be funny but Wardha's lack of concern for her safety and her extreme trusting nature was hard to believe and not at all relatable.
The writers must also be wary of the misogynistic and sexist jokes the previous Main Aur Tum carried. There was a whole lot of objectification; female characters were often referred to as "bachi". Though not as blatant, Aadi and Faizan did describe Wardha's appearance using the word "tight" on multiple instances. And while I get that that's how most young men even today talk about attractive women in informal settings -- I have to admit, it did put me off.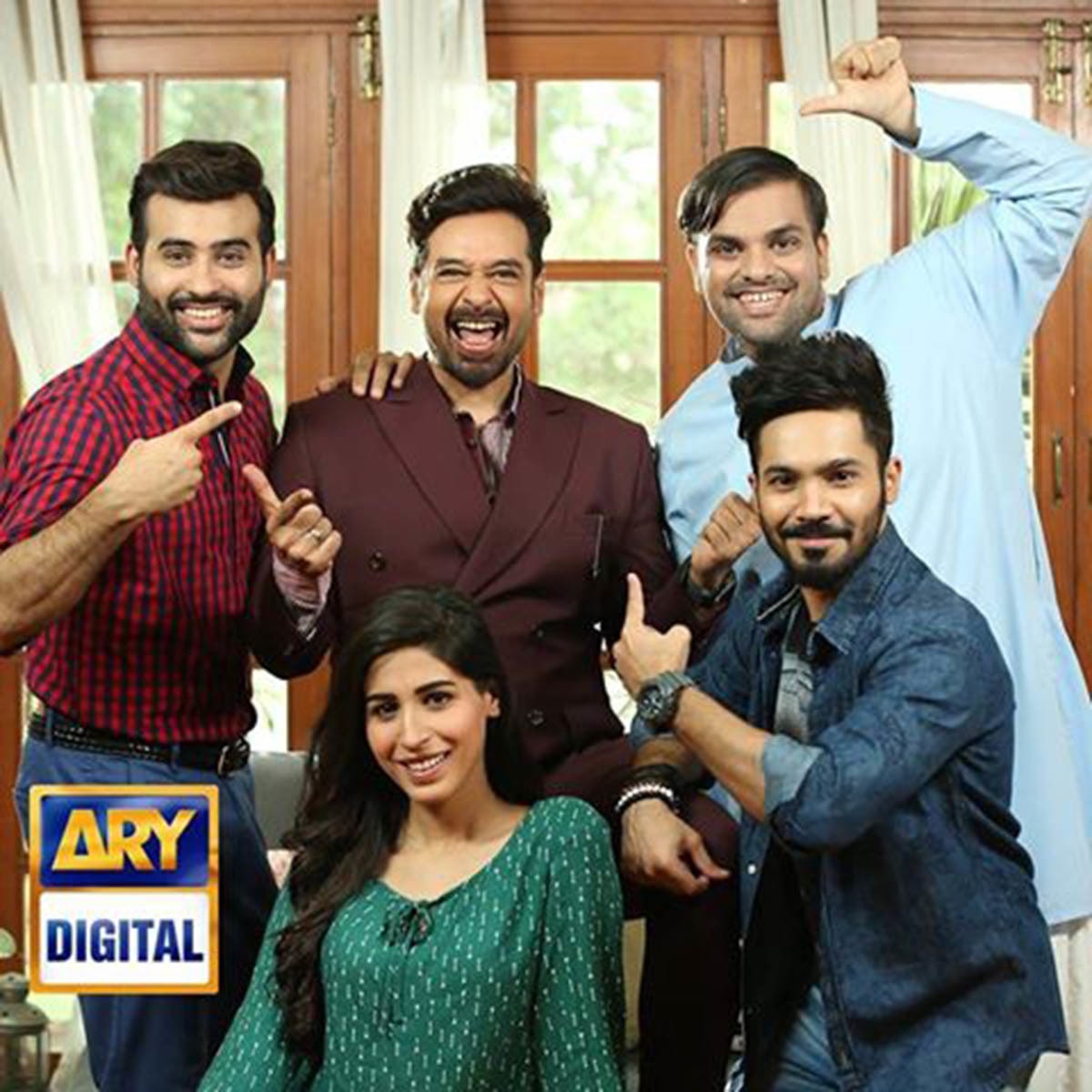 Young viewers these days look for a method behind the madness. They seek out logic and expect some basic level of social consciousness from the makers. We like to connect the dots while we watch these shows. We're also more cognisant of the underlining messages certain behaviours and language portray than our predecessors -- for example, referring to Wardha as "bachi" or "tight" may still be the language the present-day everyman uses but in actuality, it is vulgar, repulsive and just very, very gross.
Basics, but something the writers must pay attention to or they may risk losing their audience.
I hope as the show progresses and my connection with the characters builds, the gaping holes in the storyline are filled and there will be more unapologetic laughter coming from me.
---
Main Aur Tum 2.0 is on air on ARY Digital, every Saturday at 7:30 pm (PST).