The latest music platform wants to make vocals sing louder than instruments!
There's a new music platform in town - but this one is a tad bit different from others.
After Coke studio, Pepsi Battle of the Bands and Red Bull Soundclash, the latest musical sensation to hit the town is Strepsils Stereo.
What sets it apart is that they are introducing the art of A Capella for the first time in Pakistan. What better time to do that than now when everyone is humming azaadi anthems?
For those of you who may not know what A Capella is, let us tell you there's a good chance you've heard it and enjoyed it. Almost all of us have encountered a video where we see a group of people covering a popular song, but instead of any musical instruments, all the tunes and beats are being made by the people. That is A Capella; when vocals do everything.
Strepsils has joined forces with Ali Noor BIY Music for the first season, so you know they've got some interesting plans for the show. (Ali Noor has been talking about this for a while now, for BTS check out his vlog.)
For the launch of Strepsils Stereo, the show has featured a cover of song 'Khayal Rakhna' by Alamgir.
The artists are creating the melody and beats along with singing vocals and back up, all without any instruments. 'Khayal Rakhna' is also a good choice to experiment A Capella with, because we can enjoy the simplicity of the music and lyrics, while appreciating the minimalistic approach of A Capella.
The video is bright and colourful and precisely the way most A Capella videos are made, showing that the artists did their research. With switching shots and vivid hues, the video keeps you engaged through out. You can really hear how each artist harmonises their tunes to complete the song.
The ending bits with the frequent changes in frames and the high notes are our favourite part. The outfits are another plus - colourful and funky, with a retro and traditional theme going on that adds to the appeal of the song.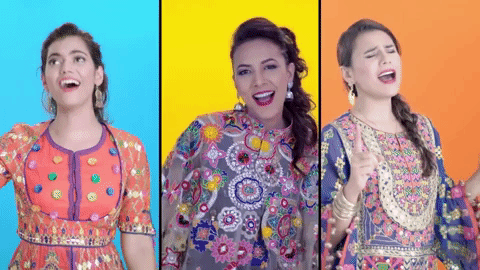 Overall, it's a great way to pay homage to one of Pakistan's most wonderful songs. We can't wait for more A Capella by these guys and love that Strepsils is making itself a platform for an art form not many would know about. Let's see some new talent rise!
---
This content has been produced in paid partnership with Strepsils Pakistan.