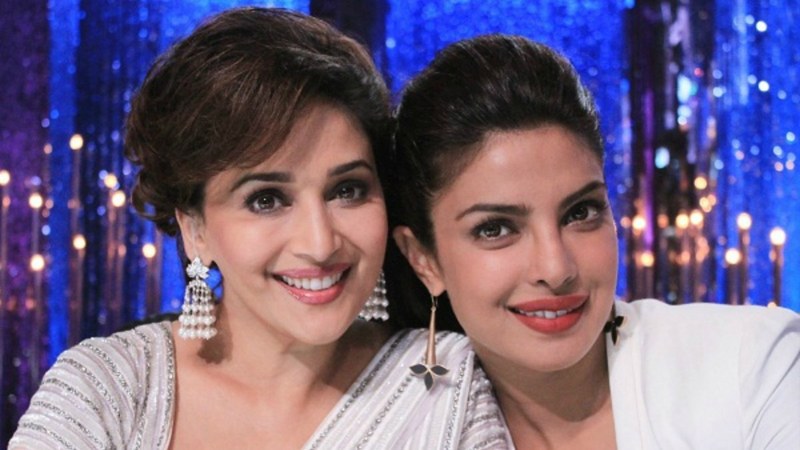 Priyanka Chopra has been a busy bee in Hollywood!
After Baywatch, the Quantico star has already started shooting two other films; A Kid like Jake and Isn't It Romantic?. But that wasn't enough for PC! The star decided to juggle an ABC series with it all.
According to Variety, Priyanka is developing a TV series based on the life of Madhuri Dixit. Both Priyanka and Madhuri have been named as executive producers for the show.
Currently untitled, the show will revolve around a former Bollywood star who has settled in the suburbs of America with her multi-cultural family, and how the protagonist will attempt to bring colour to the neighbourhood.
The production of the show includes writer Sri Rao, who has worked on numerous shows like General Hospital: Night Shift and What Goes On. Madhuri's husband will also be an executive producer of the show. ABC studios will co-produce the show with MGC.
Will Priyanka also play the role of Madhuri, we wonder? While we don't know how that will turn out, we know the two get along great so it just might be awesome!