Let's rewind and take a look at the singer's past relationships
The inevitable has happened. Hiddleswift is officially a hashtag.
Can we help it? No. Can we predict its doom? Yes.
Taylor Swift has had more boyfriends than there are decent men in this country, but that doesn't stop her from finding a new beau every waking second. Her latest arm candy is the gorgeous English actor Tom Hiddlestone and there's nothing 'Loki' about their relationship. Heh.
The two were seen cuddling just two weeks shy of the singer having broken up with Scottish DJ Calvin Harris. But it's no surprise the couple ended it, Taylor is always making headlines for her break-ups... and the songs thereafter.
So exactly how long will it take till Hiddleswift call it quits? Let's calculate.
Taylor Swift has had a total of 10 relationships (rumoured, 12), including the latest Thor actor. So why do her relationships last for such a brief period of time?
We investigated, and it looks like this girl's only into the most popular guys (read: A-listers) in town.
1) Joe Jonas (July - Oct 2008 = three months)
Joe Jonas was at the height of his career in 2008; he had just made his film debut with Disney's Camp Rock -- the film and its soundtrack turned out to be a major hit. The Jonas Brothers' third album also made it to the top of the Billboard 200 the same year. Plus, he was a heart-breaker among girls, the hot factor.
2) Lucas Till (March - April 2009 = one month)
She dated the guy in her You Belong With Me video, why? Because not only did it boost her song and album (shameless publicity), but Till was also becoming a rave in the Disney world, his film Hannah Montana: The Movie (2009) had achieved commercial success worldwide.
Two birds with one stone.
3) Taylor Lautner (Aug - Dec 2009 = four months)
'Taylor squared' lasted longer than Swift's past relationships, but that doesn't mean the singer was blind to Lautner's sex appeal and success in Hollywood. His Twilight series had soared at the box office, not to mention he was also her co-star in Valentine's Day (publicity stunt, again). Shortly after, in 2010, he was named the highest-paid teenage actor in Hollywood.
4) John Mayer (Dec 2009 - Feb 2010 = two months)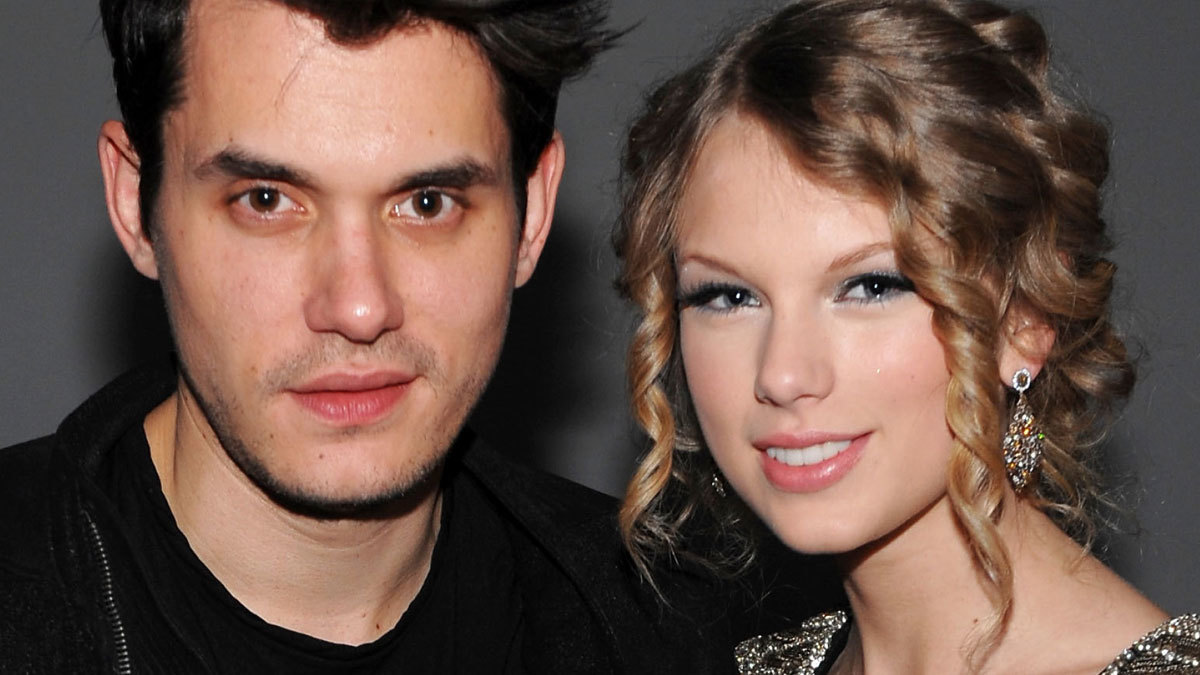 That was a fast recovery. Sadly. Not really. John had won Song of the Year at the 2009 Grammy Awards, his worldwide tour, Battle Studies World Tour (2009) was the number-one grossing tour. He was on top of his career till his controversial interviews in Playboy and Rolling Stone magazines were published in February 2010, after which he retired from the public eye.
Their break-up, a coincidence? You decide.
5) Cory Monteith (April - May 2010 = one month)
More of an odd couple, honestly, but he seemed like a good catch. He was cast in Fox series Glee in 2009, which was slowly gaining traction. He soon made a name among girls as one of the good looking celebs in Hollywood. In April, his show hit the highest ratings that season, giving Glee the highest finale rating for a new show in the 2009–10 television season. But he was nothing compared to the next guy she dated.
6) Jake Gyllenhall (Oct 2010 - Jan 2011 = three months)
Of course, his film Prince of Persia: The Sand of Time (2010) had debuted number 3 at the U.S. box office and ultimately made it to the top of the worldwide box office. He was also nominated for Best Actor at the Golden Globes for his role in Prince of Persia. Swift definitely knew who she was going for.
7) Conor Kennedy (July - Sept 2012 = two months)
The kid is basically American royalty, his father is the nephew of John F. Kennedy. Period. He is the heir of his late mother's estate and back then he was attending Massachusetts' prestigious high school Deerfield Academy, which costs $45,000 a year. Could this be why Swift dated a guy four years younger than her? (He was 18 when they dated.)
8) Harry Styles (Oct 2012 - Jan 2013 = three month)
Him and his band boys, One Direction landed third on The X Factor. After Zayn Malik, this hottie was making girls' hearts melt. The band's internationally successful debut album Up All Night (2011) had earned the boys massive success worldwide. And although their second album Take Me Home (2012) became the fourth best selling album of the year, Swift had a bigger fish to catch, and she wasn't going to find it in this direction.
9) Calvin Harris (March 2015 - June 2016 = 15 months)
Holy! Swift barely managed to get past the four month mark in her past relationships, so this year-and-a-quarter stretch was new for her. But, in hindsight, a break up was inevitable.
The DJ made it to the top of Forbes list of the world's highest paid DJ for three consecutive years (2013-2015).
He was also named Top Dance/Electronic Artist at the 2015 Billboard Music Awards. Glamour UK called him Man of the Year at the 2015 Glamour Awards. He also ranked 6th on Billboard's Top 30 Electronic Dance Music Power Players.
Go on, Calvin, put the Blame on her.
And finally...
10) Tom Hiddlestone (June - pretty soon)
At $8 million, Hiddleston has been named as one of the millionaires in the acting industry and his role as Loki in The Avengers earned him the limelight. He has won several accolades in the past and is known as one of the few in the acting industry who is a force to be reckoned with.
So how long will this pretty pair last? We're betting on her three month average. We think it's enough time for her (and her beau) to get all the media attention they crave.
We can't help but point out that her relationships have all the makings of publicity stunts. Notice how she was snapped with Tom at a 'private' locations just a few miles from her house?
We like to call her a PR genius.
Here's who we think might be her future beau:
Captain America star Chris Evans. According to Forbes 2015 list of the world's highest paid actors, Chris came in at $13.5 million, landing 33rd on the list. Plus, his Guardian of the Galaxy 2 is coming out this year, and that'll catapult him to the limelight for sure.
Is this a no-brainer? Who knows, she's full of surprises.